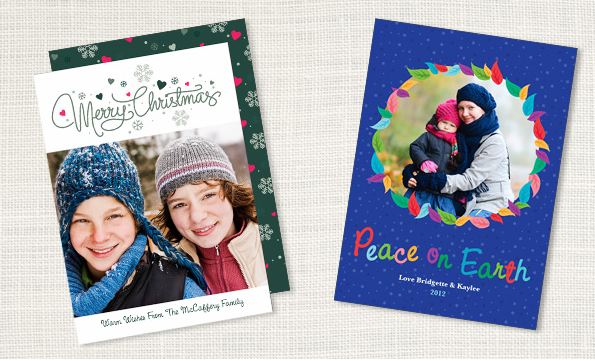 New customers can get 10 FREE Custom Holiday Cards!
Just head over here and create your 10 cards and add them to your cart. Continue to head to the checkout and use the coupon code CARDS40  during checkout to get them FREE.  You can also get 40% off anything else you buy.  You'll still need to pay $3.99 for the shipping costs.
Get your FREE Custom Cards here.