Happy National Coupon Month! Did you know that couponing can save you up to $10K a year? I've teamed up with Valpak and Savings.com to help show the long-term impact of couponing.
There are so many awesome reasons to save which is exactly why Saving Dollars and Sense exists, and couponing is one of my favorites.
I hope that by visiting here daily you are able to find the tips and encouragement you need to help you learn to save even more.
I am so excited to share with you a new campaign from Savings.com and Valpak called 10,000 Reasons to Save where you could win $10,000 by sharing your story with them.
I've shared my reason for Saving in this post Creating a New Financial Legacy.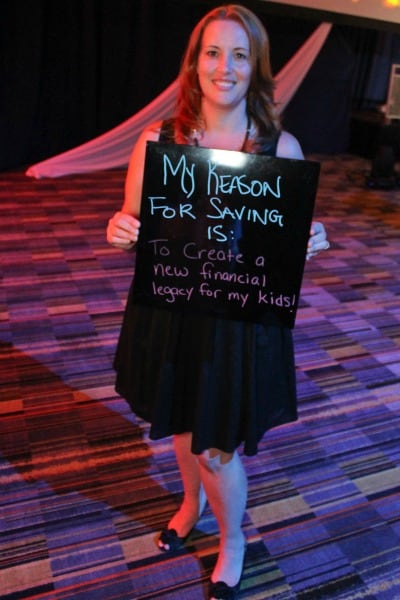 I mean seriously who wouldn't love the chance to win $10,000?
From September 3rd –15th, consumers can visit ReasonsToSave.com to share a 250-500 word essay detailing their personal reason for saving. One grand prize winner will receive $10,000, and four runners up will each get $500. We'll announce the five finalists on September 25th, and the public will get a chance to vote for their favorite story. The winner will be announced in early October.
Unfortunately I can't enter since I am a Savings.com Dealpro, but you all can!!!
Each entry will be judged against the following criteria: offers a long-term, obtainable goal, tells an emotionally compelling personal story and demonstrates thoughtfulness and care taken in writing the entry.
Now is the time to renew your commitment to savings by entering the contest – the $10,000 prize will set one lucky winner on the path to savings!
One of the simplest ways that you can save is through couponing.  It is one area where you are able to see real tangible savings each week. Just take a look at your receipt, many times it will tell you exactly how much you've saved each time.
This is why I often share the hottest coupons as well as my personal shopping trips with you here.  It is my hope that you will be encouraged to coupon if you haven't already, or pick it back up again if you've let it go for a while.
Valpak recently released the 2013 Readership Survey, and some of the results I thought were definitely worth sharing here with you.
The overwhelming majority of Americans dramatically underestimate the amount they can save through couponing.  Not one respondent was aware that couponing could save as much as $10,000 annually.
Nearly half of respondents age 18-34 said they feel responsible when they use coupons.
The top five emotions felt after using a coupon were: satisfaction, happiness, smart, responsible and accomplished; one in five consumers said they feel victorious after using coupons.
 Female couponers are 20% more likely than their male counterparts to receive emotional satisfaction from using coupons (69% vs. 57%).
Groceries or personal hygiene products, dining and clothing were identified as top areas where people most want coupons.
 Respondents list vacation, growing family and new home as their top reasons for saving longterm.
 With an additional $10,000 each year, the majority (35%) of those surveyed said they would use it toward a vacation.
Lastly, I wanted to give you a heads up because in just a couple weeks, I will be offering a chance for you all to attend a FREE Online Grocery Couponing Class!
Many of you took advantage of the class last time around and loved it, so I am bringing it back again soon.