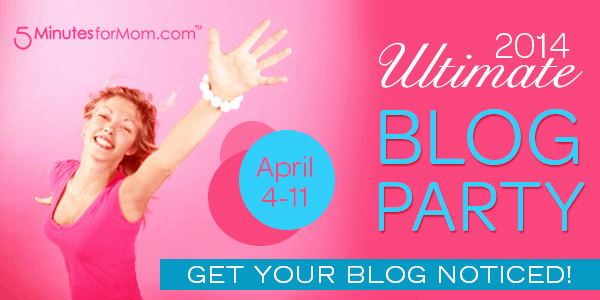 Welcome to all visiting from 5 Minutes For Mom's 2014 Ultimate Blog Party, I am so excited to have you here!
I am participating in the Ultimate Blog Party again this year! I have had so much fun the last several years at the Ultimate Blog Party that I could not wait to do it again!  Not sure what the Ultimate Blog Party is?  You can find out all about it here.
My name is Kristie, and I have been blogging here at Saving Dollars and Sense for about six years now. I am SO glad that you have stopped by, and I hope you'll find something you love while you are visiting.
I recently celebrated my 37th birthday and shared some things about myself that you might be surprised to read.
I started Saving Dollars and Sense as way to keep track of my finances and learn better ways to use our money after we went from Facing Foreclosure to Having Financial Freedom.  But it has become so much more since then, and it continues to be a fun place to connect with other like minded savers.
This has become a wonderful place for me to learn, grow and share.  I love having the opportunity to connect with others, and that is what this little blog has given me.
You will find all kind of neat stuff when you stop by Saving Dollars and Sense such as delicious recipes, simple money saving tips and encouragement to keep learning and growing in My Story of Grace Posts, lots of great FREEBIES, fun giveaways, and plenty more!
I recently shared a secret that I have shared with very few people.
Here are a couple of my favorite posts if you feel like exploring:
Sand Pudding Recipe
Frugal Grocery Shopping
How to Make Homemade Resurrection Eggs
Agree With Your Adversary?
Five Ways To Save On Your Restaurant Bill
The State of the Union and Steps You Can Take
Growing Up Hungry and Why I choose to be Frugal
Maybe Your Just Not Meant to Fit In?
Good Report Card Rewards (FREE)
Change Your Financial Perspective
Maybe You Know My Old Friend?
A little more about me:
I am in my eleventh year of homeschooling and can hardly believe that I am currently homeschooling my 16 year old son who is in the eleventh grade now!  We graduated our daughter three years ago now, and she is working as a kids swim instructor and going to college full time.
Please allow me introduce you to my family!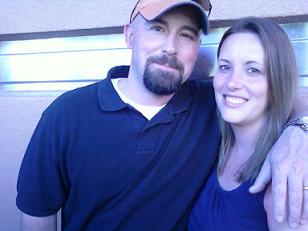 My best friend in the whole world is my husband, his name is Rich.  We have been married for 17 years and each year gets better and better for us.  He loves anything to do with the Great Outdoors and drools over every Gander Mountain ad that comes into the house.  He LOVES fishing and hunting.  He is a builder by nature and surprises me all the time with his skills!  He knows just the right things to say to me.  And has perfected knowing when to comfort me and when to tell me to stop whining which is a brave thing.  And he knows that a Tim Horton's coffee will brighten the worst of days for me.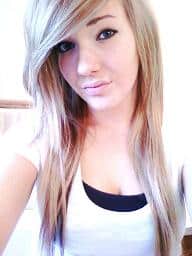 My daughter Kalene is the most beautiful girl I know, inside and out.  Although she is more of a woman than a girl these days.  She makes me proud each and every day.  She has such a genuine love for all people which is refreshing and rarely seen in people her age.   She is a talented piano and guitar player, singer, and photographer. She is currently working to become a Registered Nurse.  I am so blessed that she is in my life and I thank God for her all the time!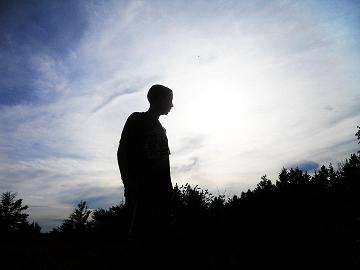 My son Richie is the thinker of the family.  The gears in his brain have been running since day one and do not appear to be slowing down any time soon.  He has lots of plans to make this world a better place one gadget at a time.  He has the great ability to make me belly laugh with his unique sense of sarcasm.  His sense of humor is pure genius and unmatched by most!  He is the king of April Fools Day and LOVES basketball.  I am proud to be his mom and I look forward to the man he is becoming.  He loves playing Minecraft, Call of Duty, basketball, and thinking up the next big invention.
I can hardly believe how quickly my babies have grown, it seems like just yesterday I was looking into these sweet little faces!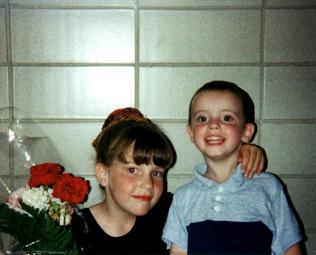 If you ask me they are still the same sweet little faces, just don't tell them I said so!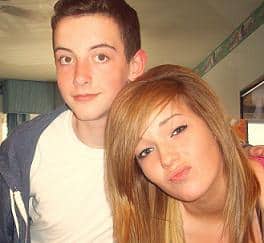 Yep, that's my family!
Thanks again for taking the time to get to know me, my family, and my little place on the web!