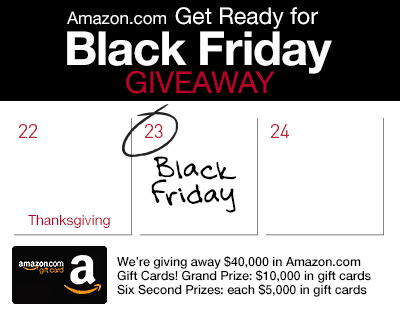 There is a HOT Amazon Black Friday Gift Card Giveaway that you'll want to make sure you enter!
Amazon is giving away SIX Amazon gift cards for $5,000 and ONE $10,000 Amazon.com gift card!  I don't know about you, but I could make really good use of either of these 😉
Thanks Money Saving Mom!