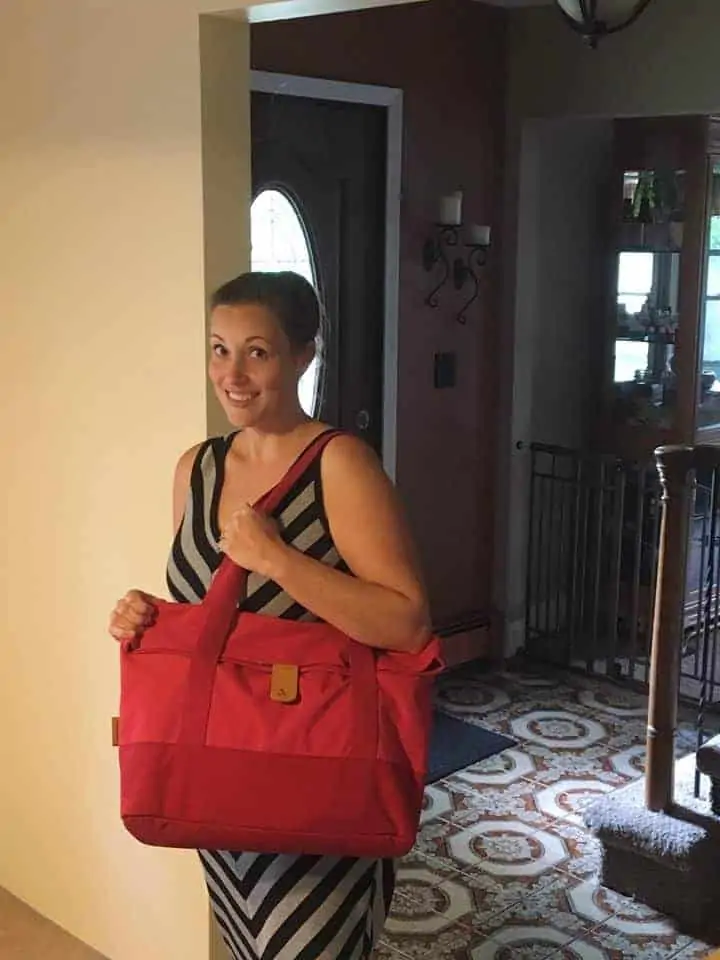 First, let me just say I used this bag during my most recent trip to Bavarian Inn this week and it was absolutely PERFECT!!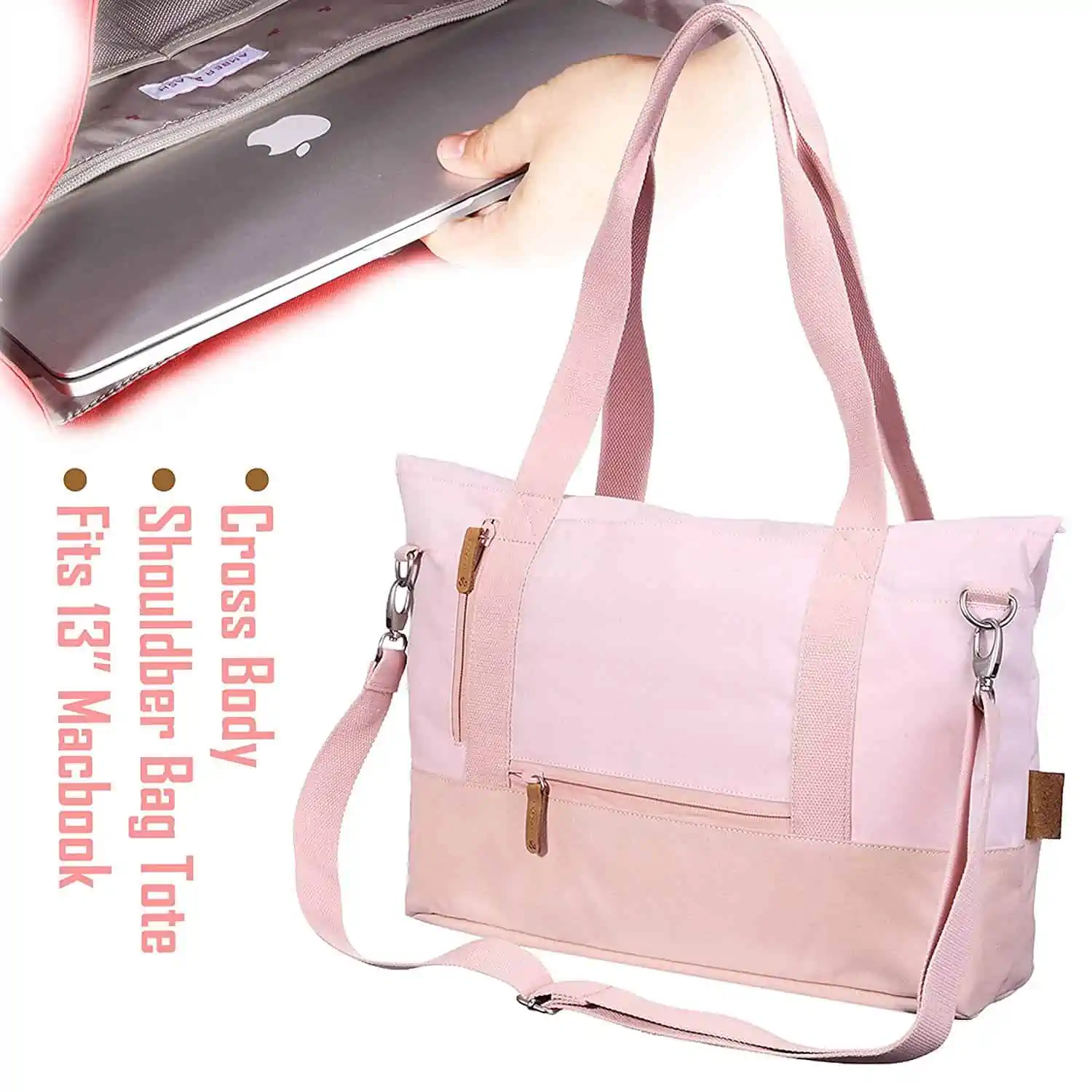 It has so many features that I love, but my absolute favorite part was the way it is made to fit perfectly over a suitcase handle so you don't have to worry about lugging it around and can let the suitcase hold it for you.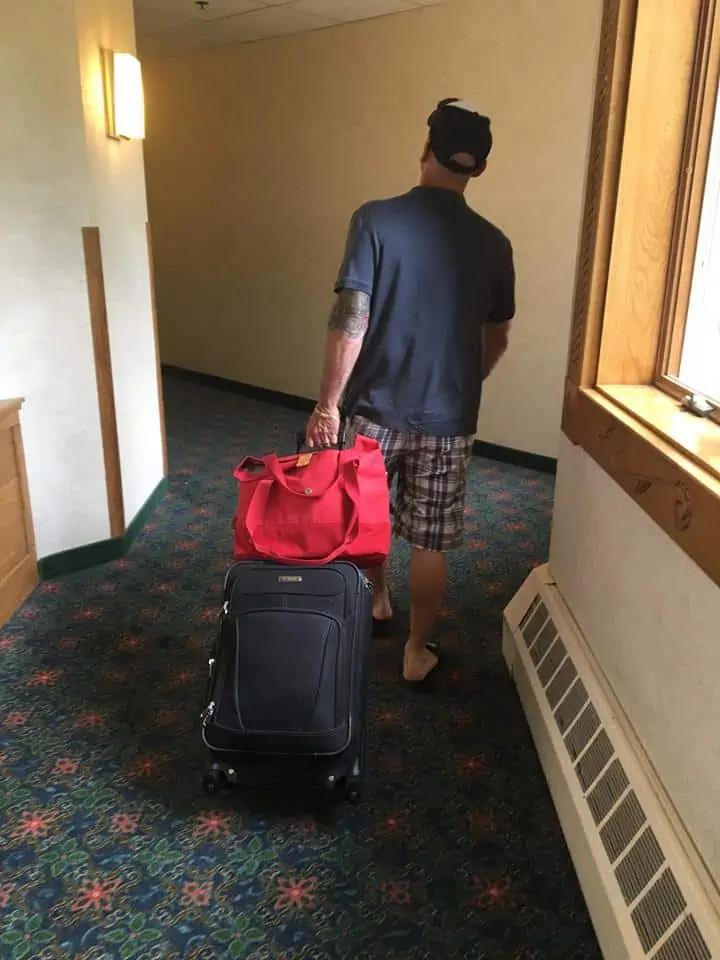 I absolutely love this bag and will be using it to carry everything I need with me wherever I go.
Why do I love this bag so much?
This bag is a perfect size and it includes 11 Pockets! There are 5 external and 6 internal pockets for safe storage for all of your stuff.
The zippered padded sleeve protects your 13 inch MacBook, laptop, iPad Air, iPad Pro, Samsung tablet or anything else you have.
The deep pockets can carry items such as a water bottle or external battery, and it also has 3 mesh pockets for easy access and visibility of your items.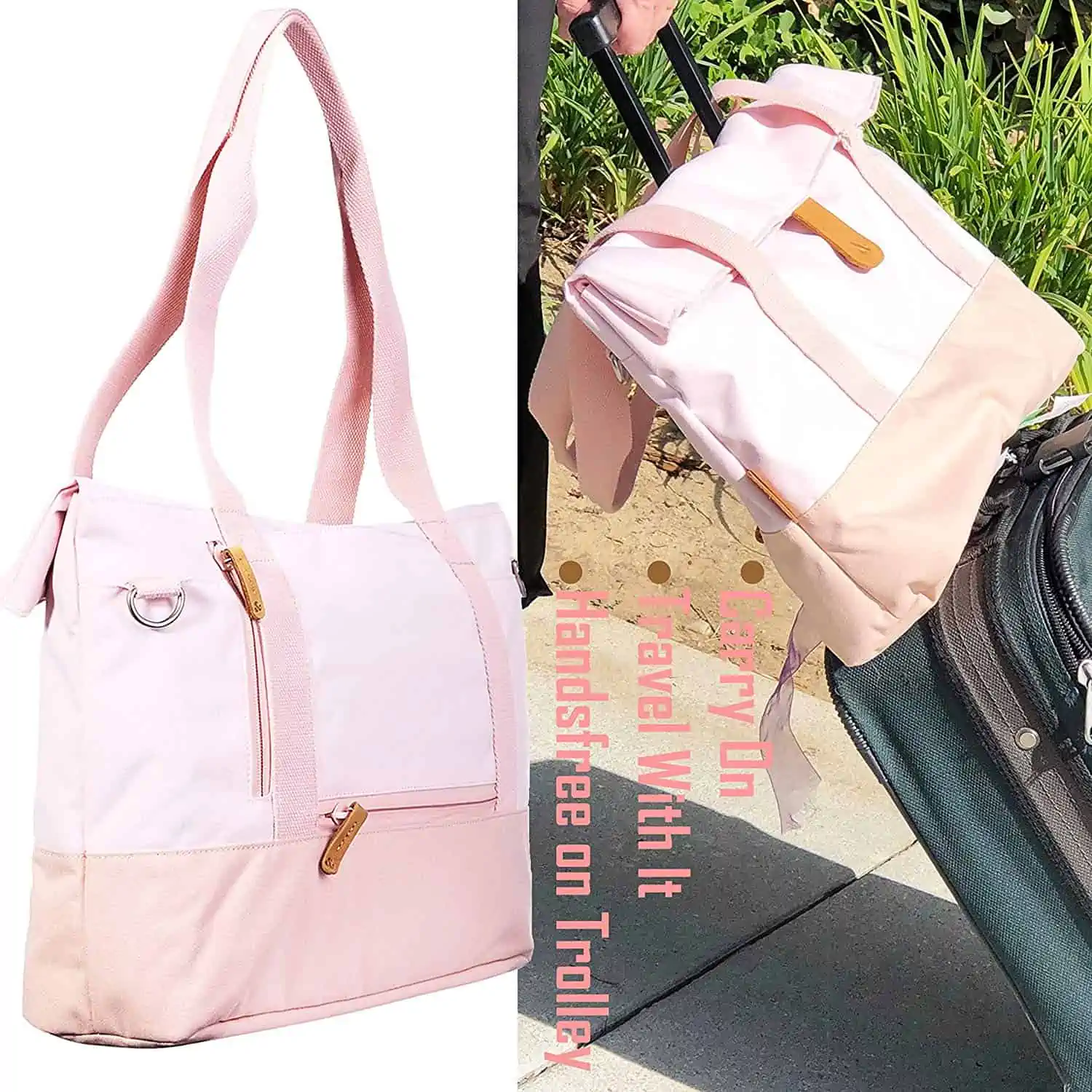 It is perfect for traveling and even has an anti-theft luggage sleeve in the back pocket opens up and slides onto the handles of your suitcase/luggage. Makes carrying your bag easier while you travel through the airport and security lines; comes with an extra durable strap for over-the-shoulder carry.
This over-the-shoulder safely secures the items in your bag by folding the top into the magnetic buttons. It has a spacious large main compartment which makes it the perfect bag to use for going to the beach, shopping, outdoor camping, travel, school, work, gym, or yoga.
It is made of durable polyester fabric and water-resistant material shields your valuables such as your laptop, books, phone, DSLR cameras, and clothes from harmful elements.