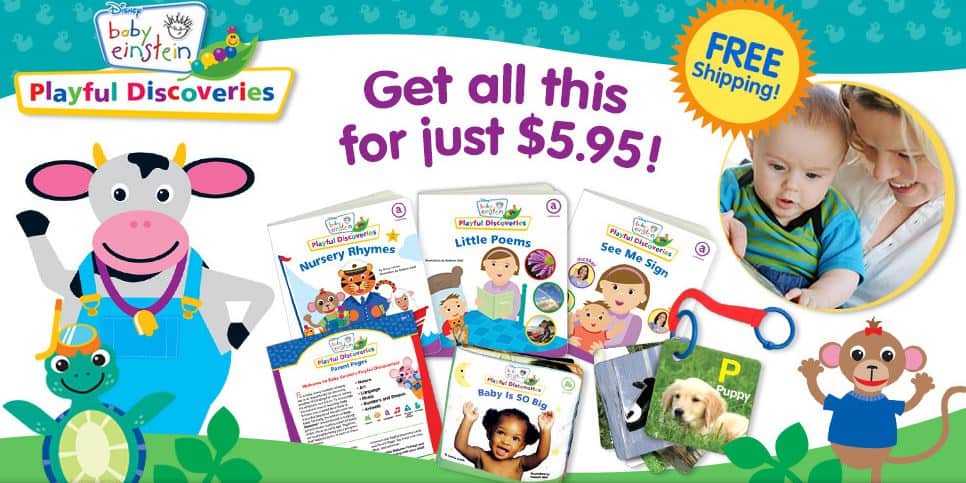 Join Baby Einstein Playful Discoveries and you'll get the Welcome package for only $5.95 with FREE Shipping!
The Welcome package includes:
3 board books
1 plush book
discovery cards with an attachable ring
Plus you can also choose an additional bonus Jumbo Board Book Baby's First Words at 50% off!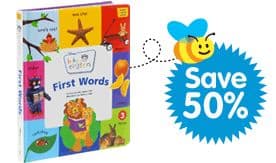 Other Details:
Receive a parent page with tips on how to introduce your baby to language, music, animals, nature and art.
Make connections between images in the book and in the real world.
Create lasting memories while developing a life-long love of reading.
Shipping is FREE!
Control your membership online.
Risk free.
Cancel anytime with NO purchase commitment!