I'm Kristie! Like many of you, I didn't know that when I applied sunscreen, lotion, shampoo and the dozens of other products that I use daily, that I was applying toxic chemicals directly to my skin. In addition, some of these chemicals can get absorbed into our bloodstream.
Like many of us did or do, I assumed that we live in a highly regulated country, so the products I am using must be safe. I honestly, never questioned safety at all until about 10 years ago. I was so surprised when I finally learned that when it comes to the personal care industry, there are very minimal regulations.
Companies are allowed to use known toxins—ingredients that have been linked to cancer, reproductive issues, and hormone disruption—without even disclosing these ingredients to us! Seems crazy, right?
Luckily, it's not all doom and gloom. There are some companies working hard to create safe skincare products and to change the industry. I've been spending tons of time researching them.
I am excited to share what I've learned with you and to inspire you to make safer choices!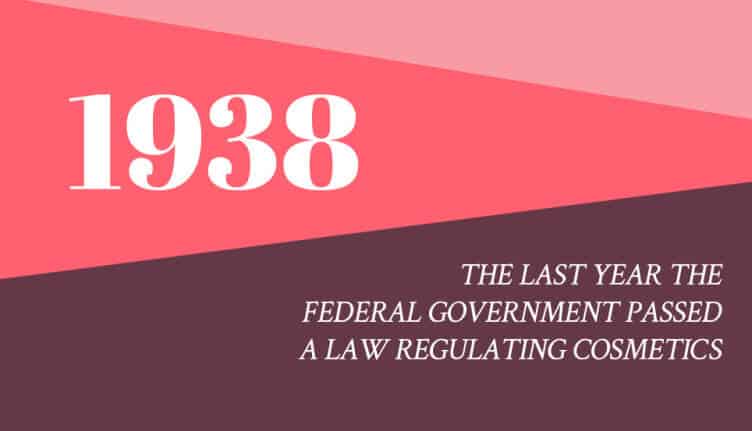 Yes, you read that right! 1938!
Are you as shocked as I am by this?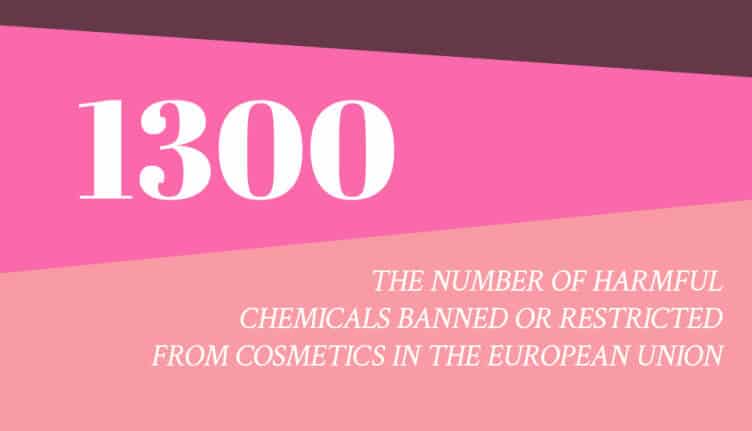 Wait for it…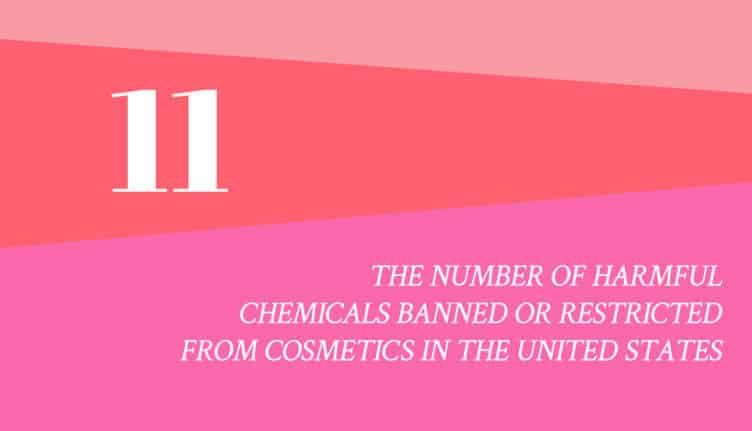 And only about 10% of the 10,000 chemicals commonly found in personal care products have safety data.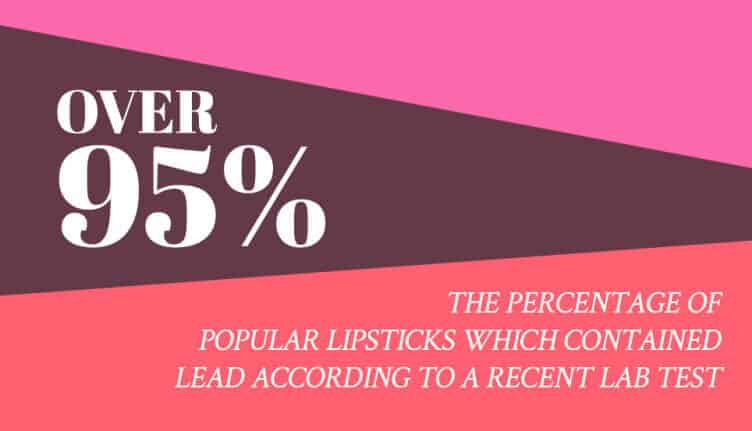 Researchers at UC Berkeley's School of Public Health published a study in 2013 that detected lead, cadmium, chromium, aluminum and five other metals in many popular brands of lipsticks and lip glosses commonly found in drugstores and department stores.
The study also noted that children are especially susceptible to heavy metal accumulation and should not play with make up. Think of all the young girls that apply make-up daily or even multiple times a day?
WELCOME TO SAVVY MINERALS

Decades of studies indicate that serious health issues (including, but not limited to asthma, learning disabilities, cancer and infertility) are on the rise, and due in some part to our ongoing exposure to toxic chemicals—whether it's in the shower, on our commute, while we eat lunch at a local restaurant, or when we clean our kitchens at home.
What's worse is the Food and Drug Administration (the agency that regulates cosmetics) allows companies to use chemicals known to be extremely harmful (lead, formaldehyde, and phthalates) in the products we put on our bodies and on our kids every single day, day after day.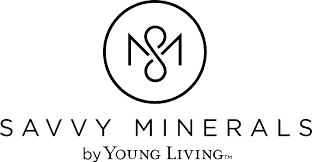 We deserve better! It's time to do something about it!
This is why I've partnered up with Young Living
Now, let's talk about some actual products!
Some natural cosmetic brands use only 100% organic ingredients. This is as pure as makeup can get, but often, the performance is lacking. While Savvy Minerals uses both synthetic and organic ingredients, they never compromise on the safety of the ingredients. Savvy Minerals has developed a groundbreaking and rigorous ingredient screening process, looking for data on skin irritation, carcinogenicity, reproductive toxicity, cumulative exposure (are we exposed to this chemical from other sources) and more.
These products work extremely well and are comparable to the luxurious brands from department stores. Except, they are void of all the harsh chemicals.
Here are a few of the best Young Living Beauty products!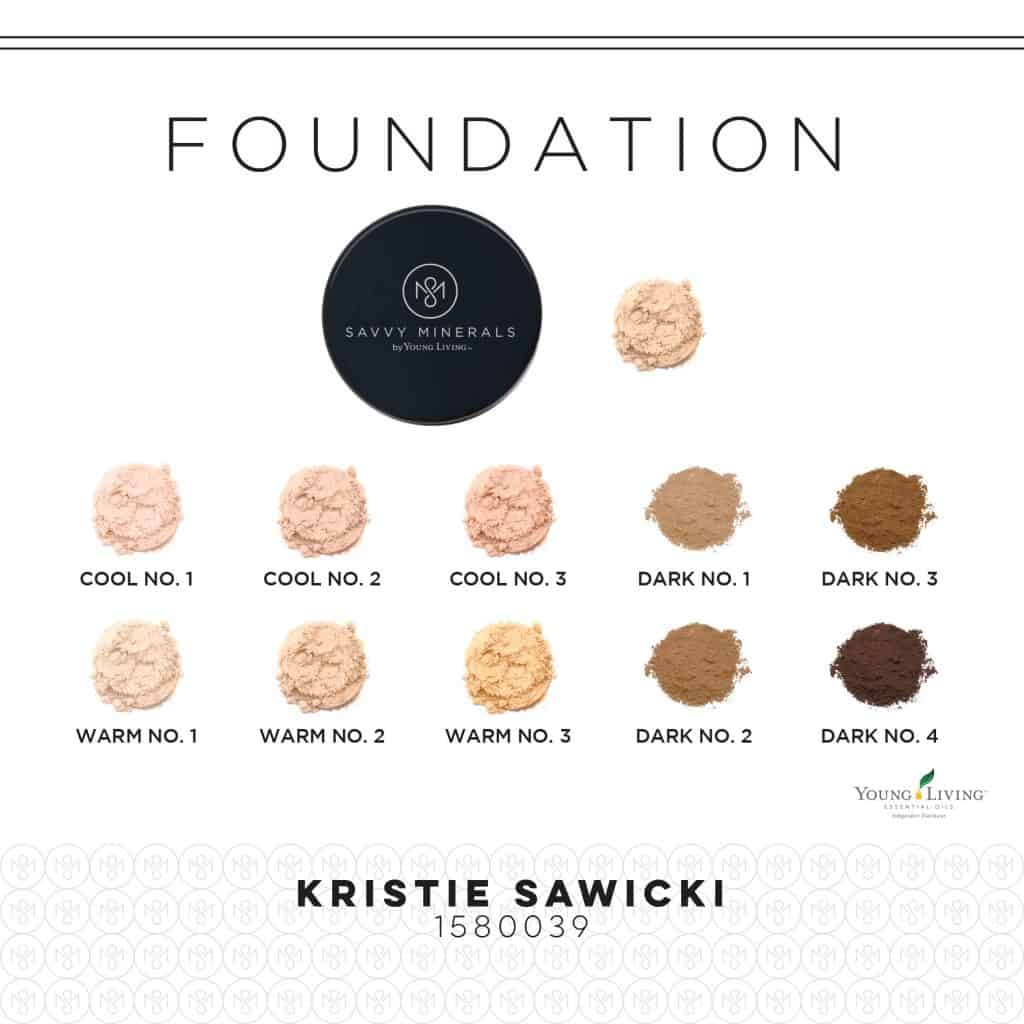 This is by far the best foundation I've ever used. It is full coverage and lasts all day, but leaves your skin hydrated and able to breathe.
 Check it out here.
Blush is something that I've always been annoyed with in the past. The powders usually end up breaking, and getting all over the place in my makeup bag. That's why this creamy blusher is AMAZING! I love the look it gives me, and how easy and mess-free it is.
Check it out here.
A mineral-rich mix of kaolin clay and charcoal, Purifying Charcoal Mask works to gently exfoliate, draw out impurities, and soothe. The formula helps improve skin's overall condition by refining the appearance of pores and increasing elasticity.
Check it out here.
THE 2 WAYS TO JOIN!

Become a customer and start swapping out your beauty products and cosmetics to safe, non-toxic versions from Young Living.
Your Wholesale Membership Includes:
24% off Retail Prices.
Complimentary gift for signing up!
Special offers and discounts exclusively for members!
JOIN HERE
Make sure that "1580039" is listed as your sponsor and enroller. As I offer great support and some fun incentives through our team!
P.S. If you're passionate about health and safer beauty, and have been considering promoting Young Living, I've also got something special right now for anyone that sign up with me. Plus, I'll help you promote the deals! Email me if you're interested (no monthly orders required). 😉

Join as a wholesale member and save 24% off your own orders and take advantage of the opportunity to earn some additional income by educating others about the skin care industry and how to make safer choices if you'd like to.

Some members earn a full time income, while others do it on the side to share their passions and supplement their regular income. It is very flexible and can be whatever you want it to be!
We do not require that you spend a minimum amount on products every month.
We offer tons of support on our team and we will coach you in how to educated others and run a successful business!
Click this link and then click the menu option Join as a Member.
Enter your email and other required info to create your account and choose your membership kit.
Add your Premeium Starter Kit into your cart – this is the package they require you to purchase if you want to be a Member.
You can optionally add one of the special Enrollment product packages to your shopping cart for a discounted option.
Finish the enrollment page and place your order.
As many of you know, I am very passionate about eating a healthy, nourishing diet void of toxins and inspiring others to do the same.
The natural next step for me was to start cleaning up other aspects of my life – household-cleaning supplies and skin care came next. With my obsessive personality, I dove in headfirst. I am thrilled to have discovered a brand that I love, trust and can really get behind!