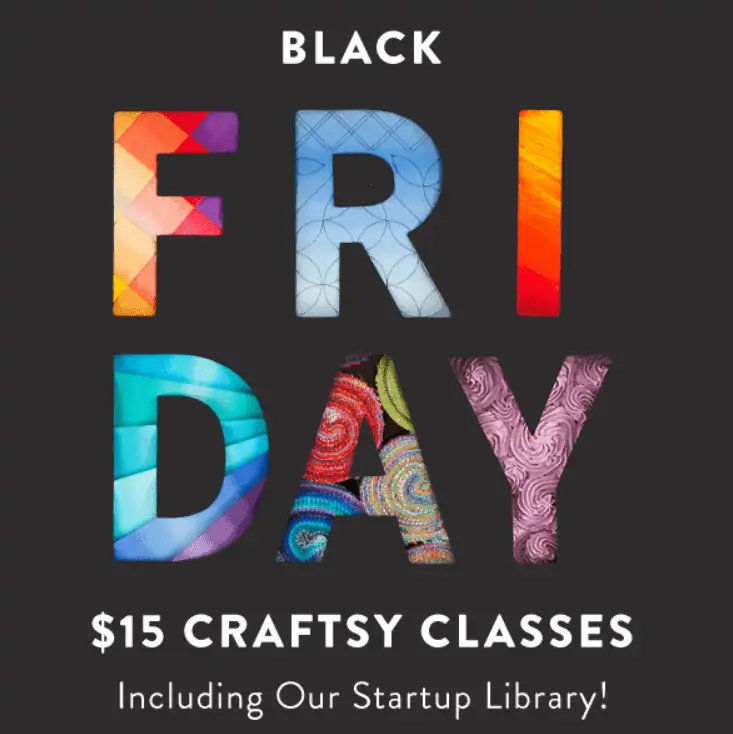 Craftsy Black Friday has so many of their top classes for just $15 each through the end of tomorrow!
This is a great way to learn a new skill or work on honing in skills you already have. It's also a great way to work on creating some amazing homemade gifts for the upcoming holidays.

There are 1,000 classes to choose from. They have everything from knitting, embroidery, sewing, baking, drawing, painting, cooking, quilting, photography, jewelry making, woodworking, weaving, spinning and more!

You can find all of the classes included in the Craftsy Black Friday Sale here.
Or you can take advantage of this special Blueprint Black Friday offer today and get several Craftsy Classes FREE.
Get a membership and access to all of the classes for as low as $7.99 per month or $80 for an entire year.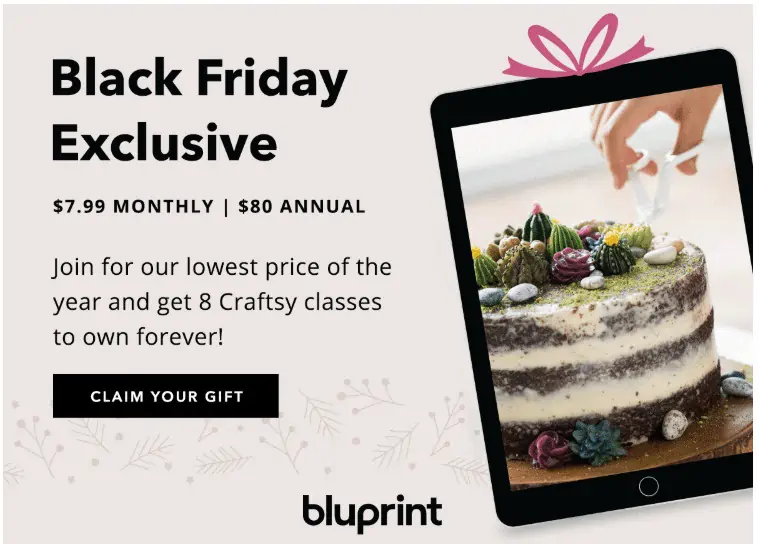 Live stream the classes you want to watch anytime you want.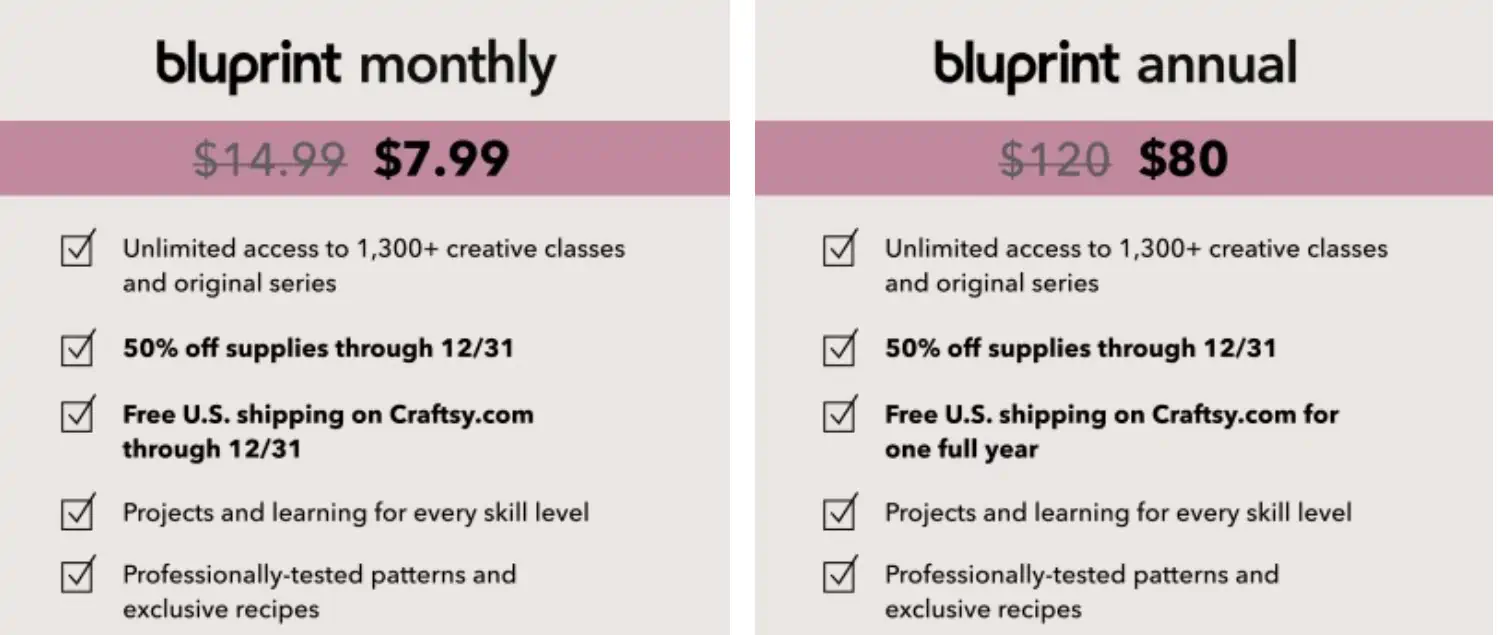 This would make a fun and unique gift idea for anyone on your list. Plus I love that this is the kind of gift that keeps on giving all year long!

With the Blueprint Black Friday Offer you'll receive a 25 Craftsy.com Coupon Included With Annual Membership! Valid now through 11/26/18 only.