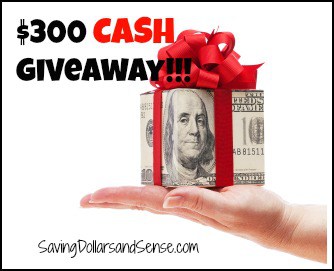 I've shared Credit Sesame with you in the past.  It is the best FREE online credit reporting service in my opinion, and today I have another reason to love them!
They are offering a $300 CASH Giveaway!
I just got the announcement that when you sign up FREE with Credit Sesame to be entered into the $300 CASH Giveaway that will end on October 31, 2012.  Winners will be chosen 1 -2 days after the contest has ended.