This Cupcake Bath Bomb Recipe with Soap Frosting looks so much like the real thing!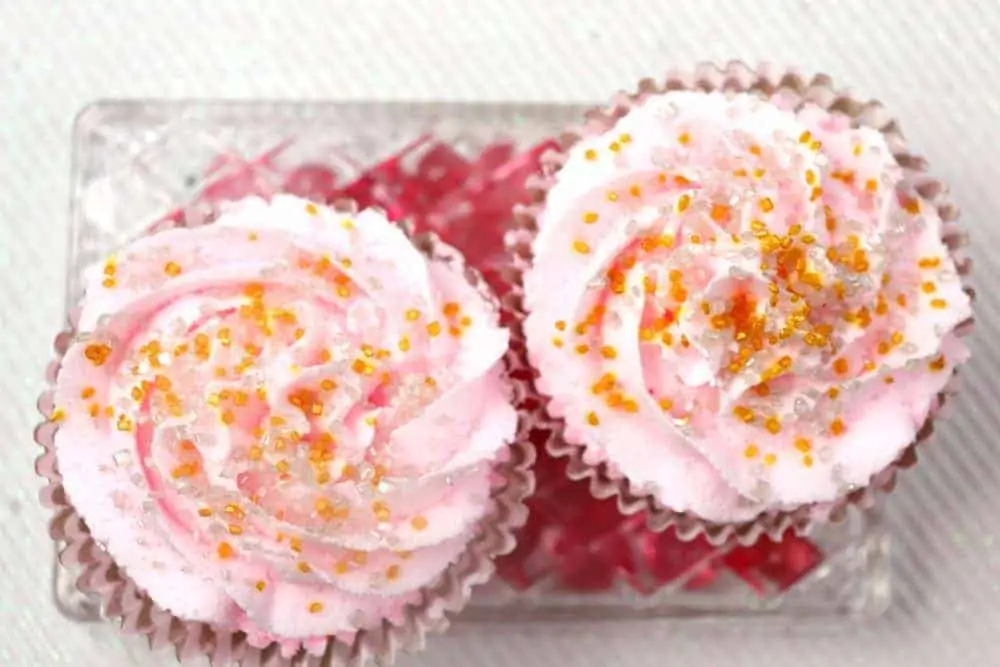 Cupcake Bath Bombs
These cupcake bath bombs make great gifts for Valentine's Day, Mother's Day and birthdays. You could even make them as a fun Pink "Champagne" New Year's Eve cupcake bath bomb to give to friends.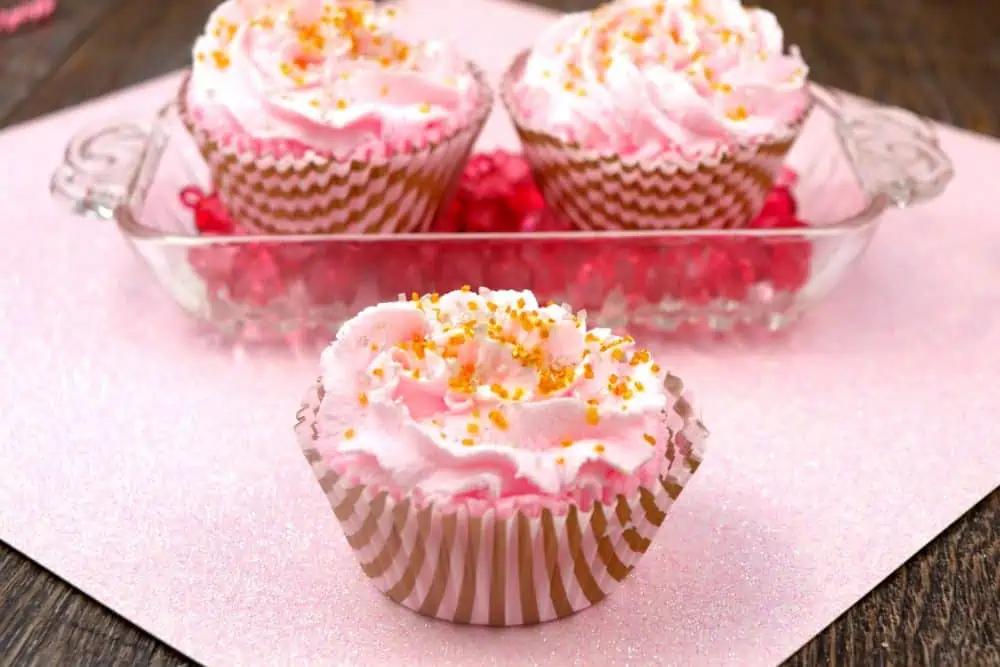 Bath Bomb Cupcake Frosting Recipe
I've shared a couple other homemade bath bomb recipes with you here including the winter wellness fizzy bath bombs and the calming bath fizzies for kids with a fun surprise inside.
Today I want to share a special fizzy bath bomb recipe that I think women will absolutely love!
These bath bombs look just like real cupcakes with the cupcake bath bomb "frosting" and you'll notice that making them is not all that much different from making real cupcakes either.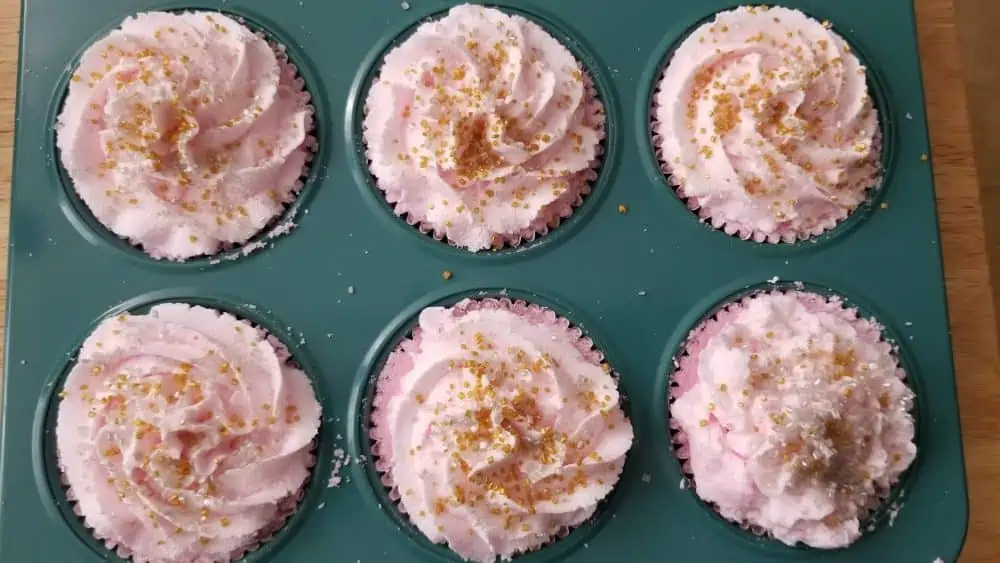 You'll want to gather all of the bath bomb supplies below before getting started.
You can actually use any essential oils you love the smell of, even though this recipe calls for two of my faves – Bergamot and Orange!
I always use these particular essential oils when I want to make something that I will be using on my body. I am pretty cautious about the ingredients that I allow to be absorbed through my skin, because your skin happens to be the easiest way for toxins to get into your blood stream and wreck havoc on your health.
Once you have all of the ingredients, you are ready to get started. I like that you can make several cupcake bath bombs at one time using this recipe, which makes it super easy to share with friends.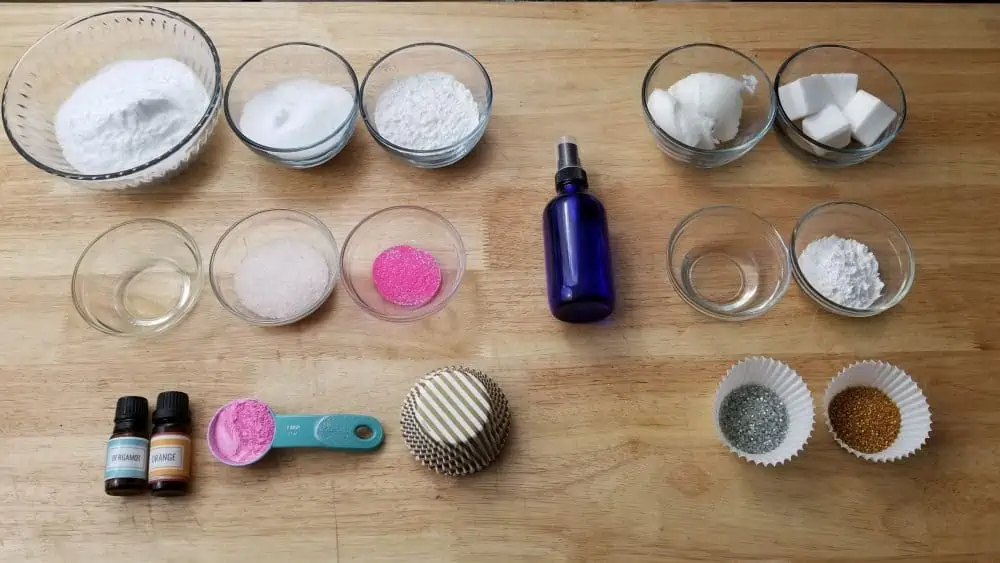 Bath Bombs Ingredients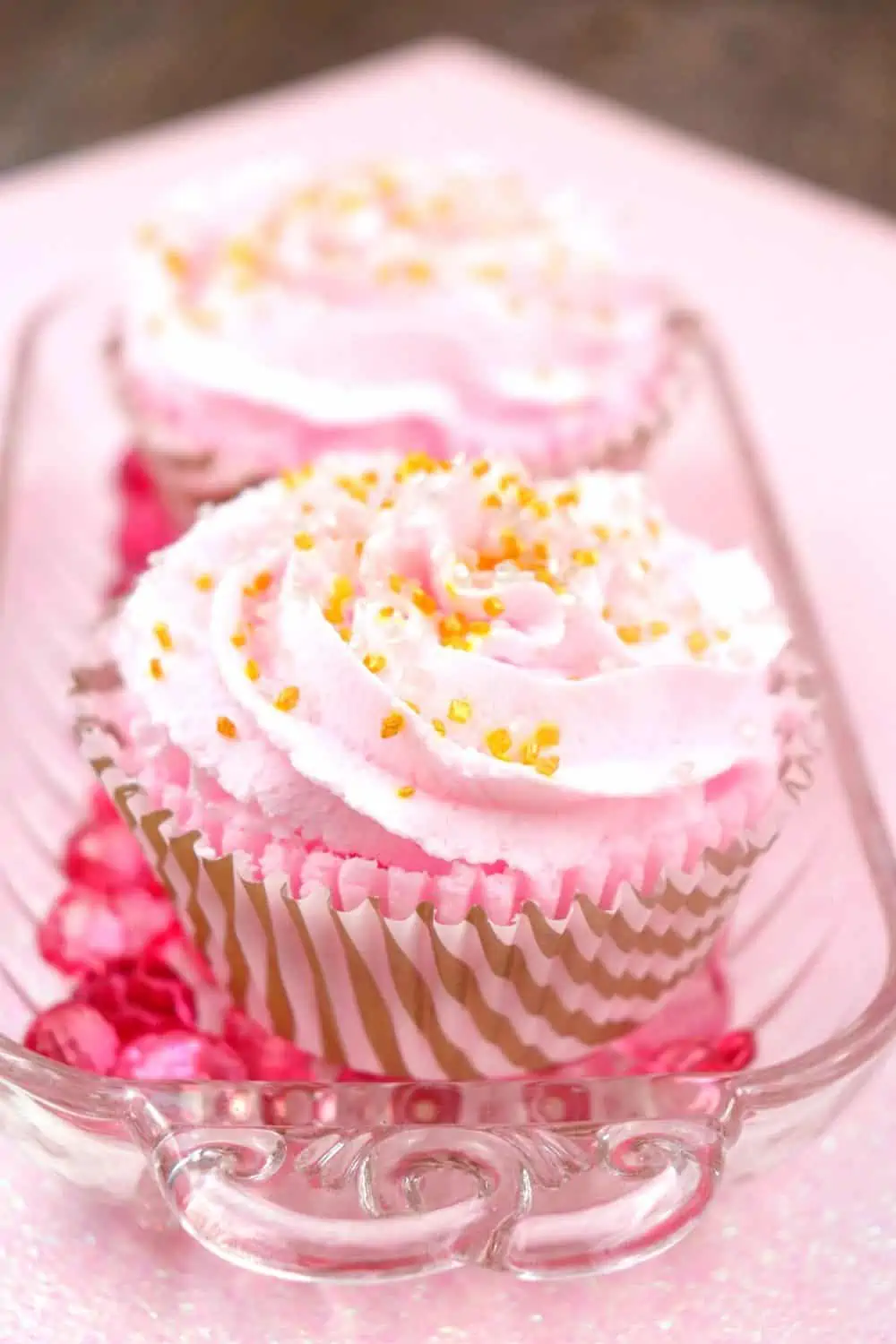 How to Make Cupcake Bath Bombs
Add baking soda, citric acid and cream of tartar to a large bowl and whisk together.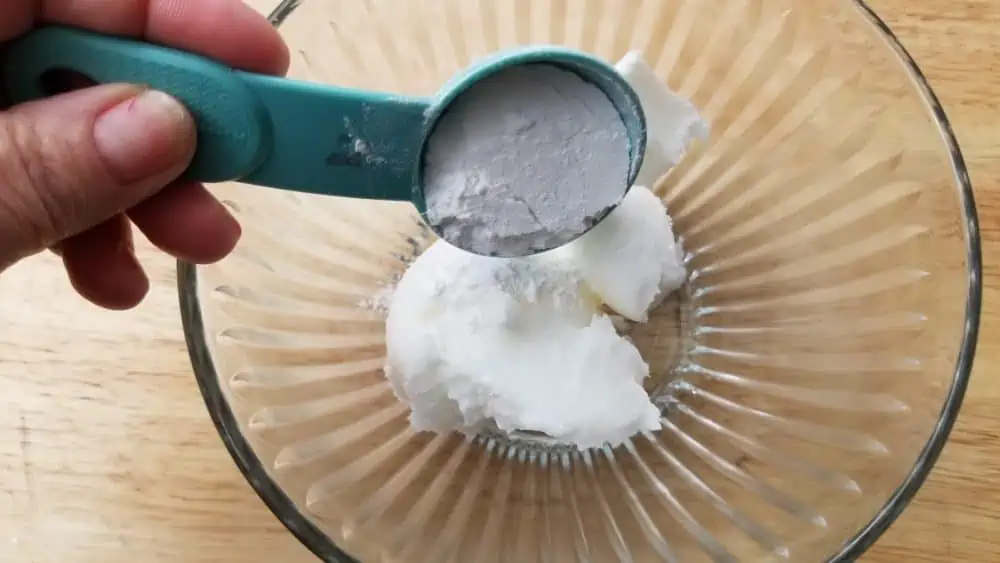 Add coconut oil and polysorbate 80 to dry ingredients.
Add essential oils to bowl. Whisk everything together well.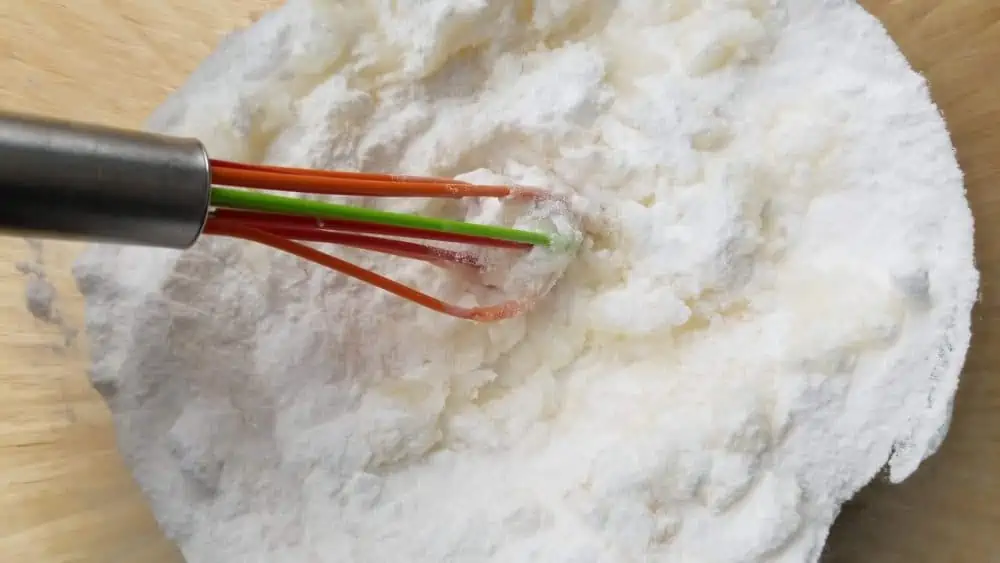 Add color and glitter and mix in thoroughly.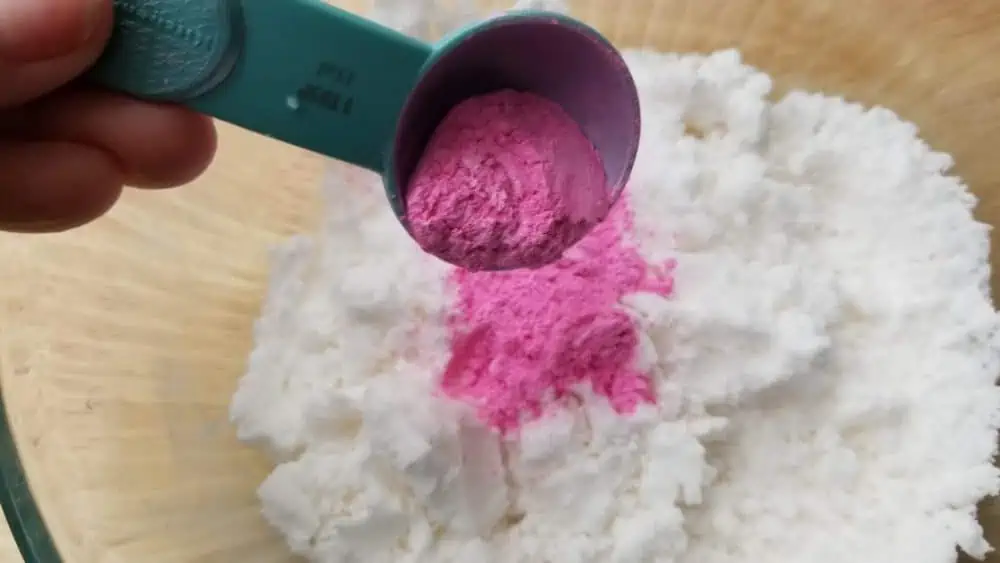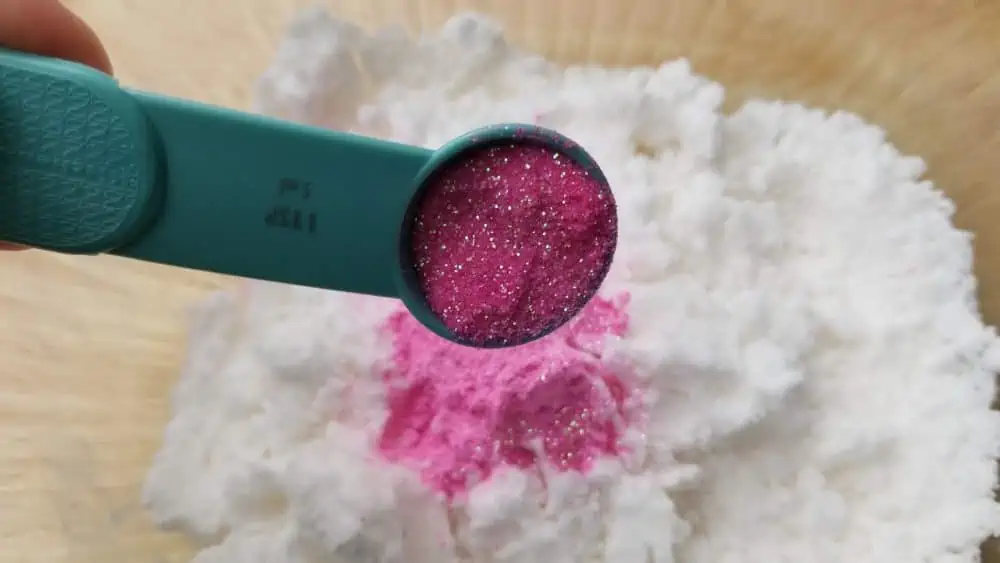 Using your hands, break down as many clumps that may be remaining in your mixture.
You will know when the mixture is perfect when it feels like wet sand and you can press the mixture together in your hands and it stays together.
Add cupcake liners to a muffin tin and take a scoop of the bath bomb mixture and add to muffin tin. Continue until all cavities are filled. Press down gently.
We used the bottom of a small glass to pack it in.
Allow cupcake bath bomb to harden at least 24 hours before adding the soap frosting to the tops.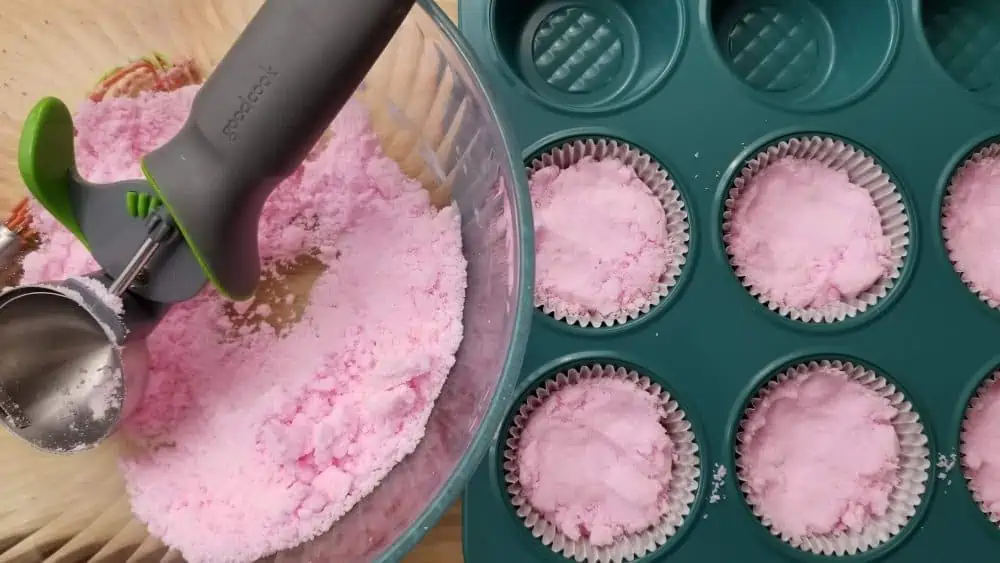 Supplies for Soap Frosting: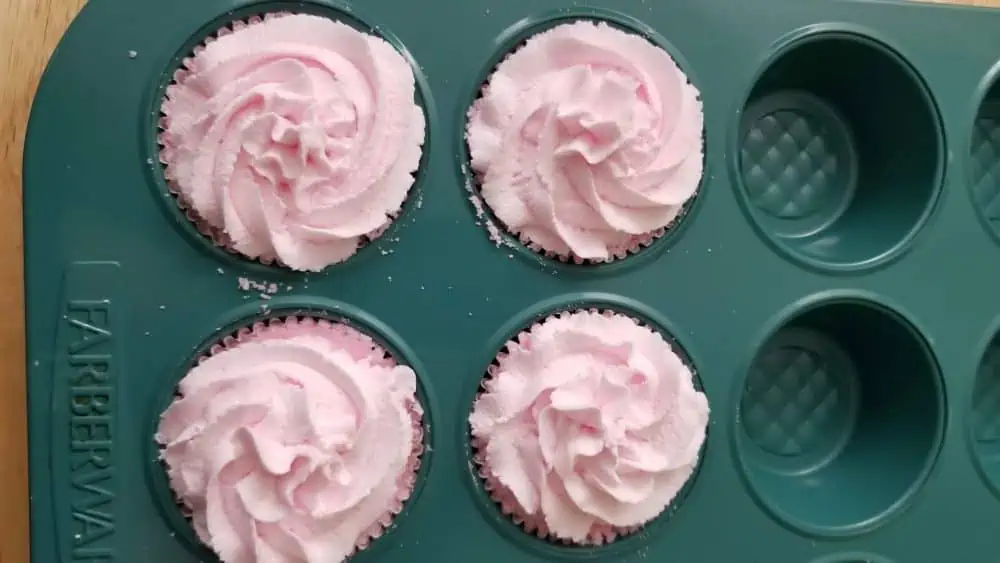 Directions for Soap Frosting Recipe:
Add whipped soap base and glycerin to mixing bowl. Fold in cornstarch.
Add essential oils.
Add pink mica coloring powder. We only added 1 teaspoon to keep it light. Mix on medium speed for 1 minute.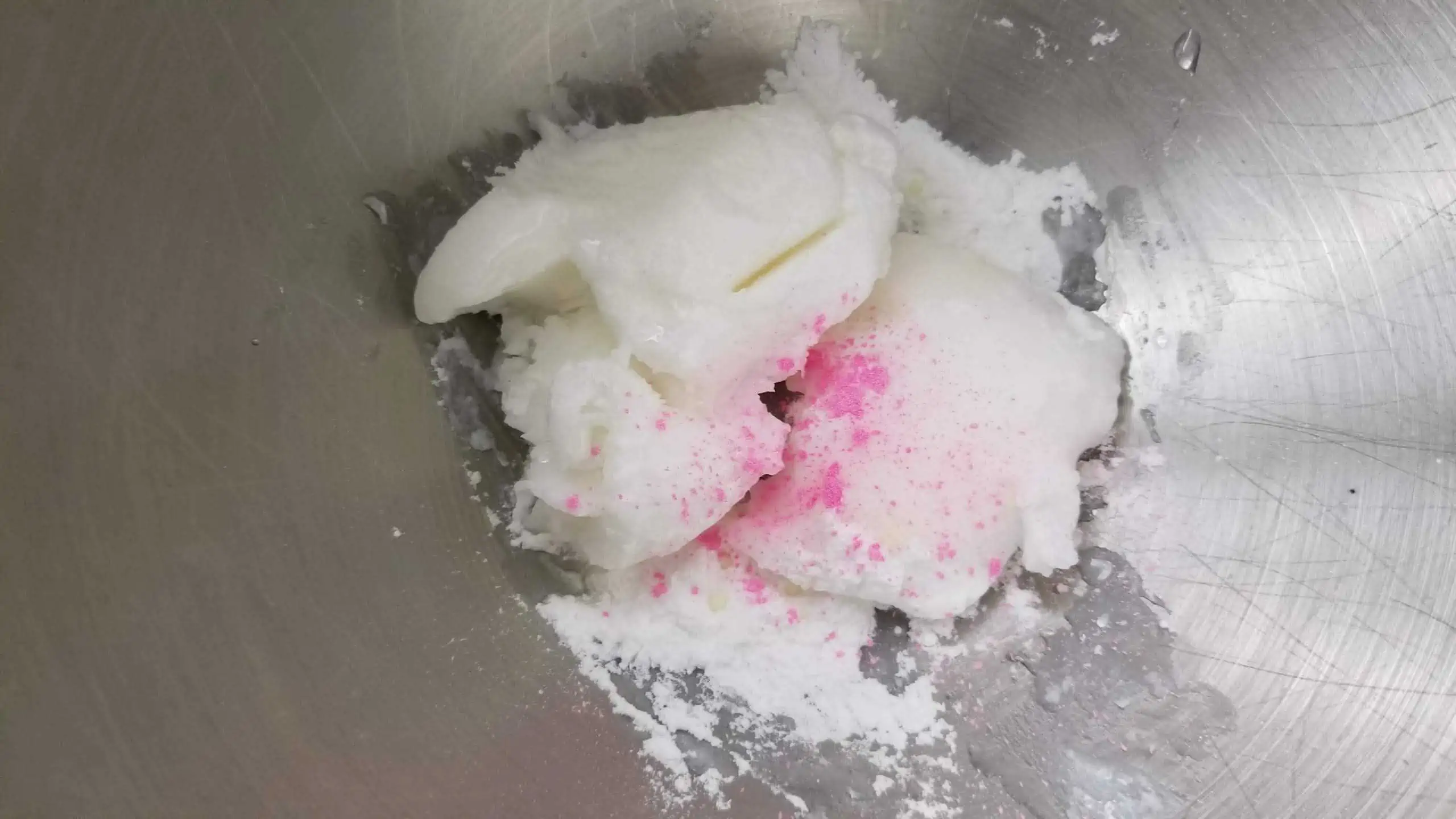 Melt your soap base in microwave safe bowl in 30-minute intervals, stirring after each until melted.
Allow to cool down to 140 degrees or about 2 minutes.
Whip mixture on medium speed for 1 minute, slowly adding in the cooled down soap base as you go. Beat on high until the mixture forms peaks, (like when you make a meringue) for about 2 minutes.
If your frosting is not stiff enough, add a bit more cornstarch and mix in. Repeat until the mixture is ice and firm.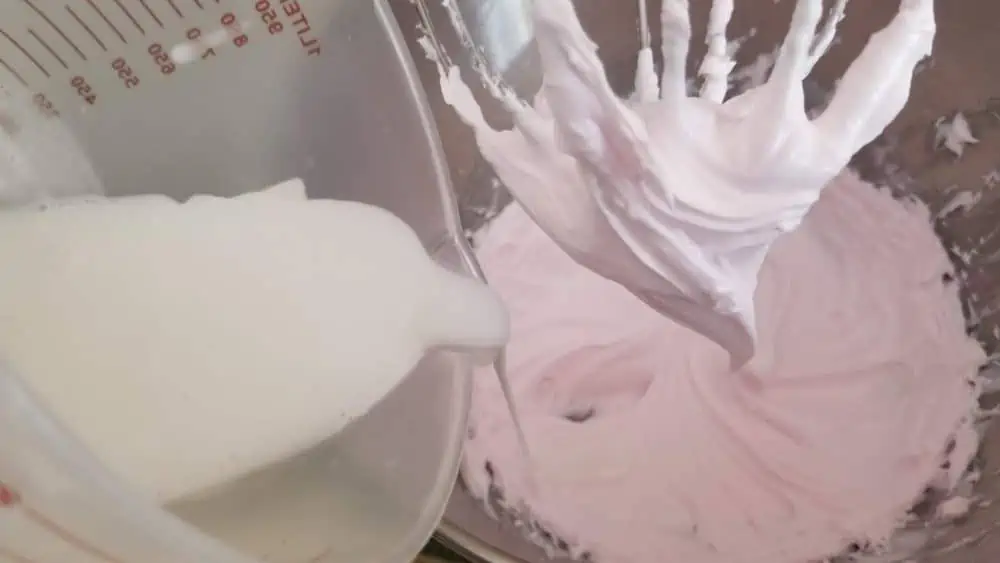 Add frosting to your piping bag and pipe frosting onto your cupcake bath bombs.
You must work quickly as the frosting will begin to harden after about 5 minutes. At this point, frosting the cupcakes becomes more difficult.
Add a few colorful decorations if desired. We added the gold and silver colored sprinkles.
Please note: After 2-3 days, your frosting will harden enough that if you like, you can easily remove it from the cupcake and use the soap once you have enjoyed your soak in the tub!