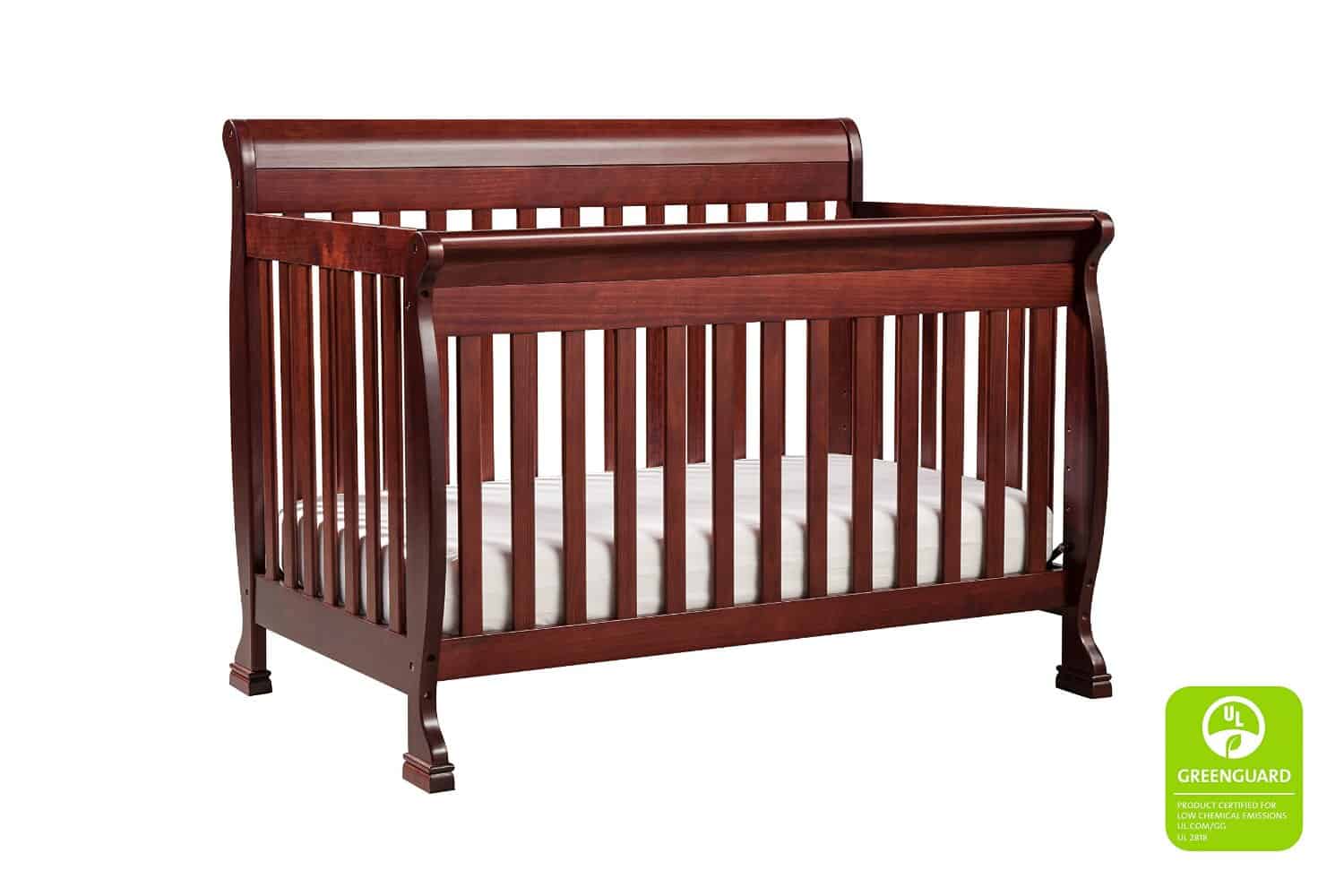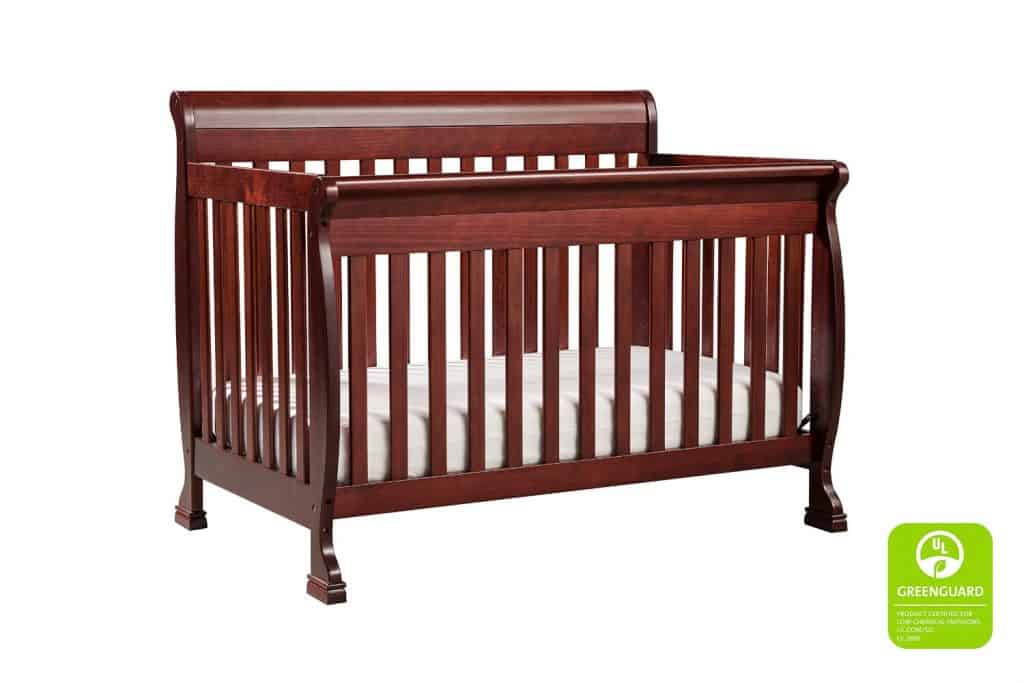 DaVinci Kalani 4-in-1 Convertible Crib with Toddler Rail
Since babies spend most of their time in their crib, especially when they are infants, it's important to choose a quality baby bed that keeps them safe and comfortable.
Built with your baby's safety in mind, the Kalani 4-in-1 Convertible Crib received the GREENGUARD Gold Certification, which means it exceeds many safety regulations for chemicals and emissions.
While in this crib, your baby isn't exposed to dangerous toxins like lead and phthalate, and it helps to improve the air quality in the room as well. It also meets the standards of the U.S. CPSC and is certified by JPMA.
Constructed of durable New Zealand pine grown in sustainable forests, the Kalani crib is as sturdy as it is safe. Offered in a range of non-toxic finishes, including cherry, ebony, chestnut, espresso, white and honey oak, you can purchase the best color to match the rest of your baby's nursery.
The Kalani 4-in-1 Convertible Crib features a low profile design, so you can comfortably lay your little one down without disrupting him when it's time to snooze.
The mattress can be placed at 4 different levels as your child grows, with the lowest offering a distance of 27 inches from the top of the mattress to the top of the rail.
The crib's rounded slats and top rails further help it prevent injuries when your baby begins pulling up and standing.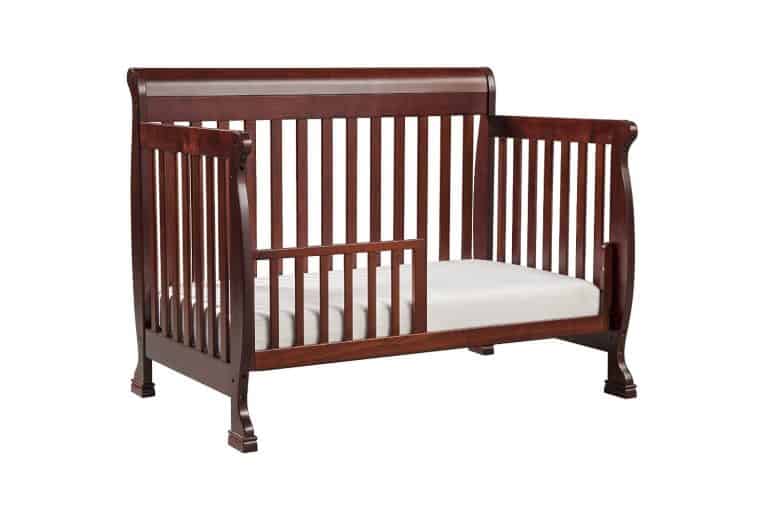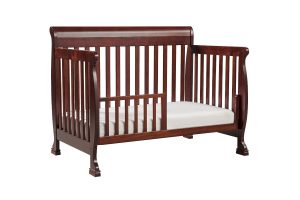 Since a crib is likely your most expensive purchase for your baby's nursery, it's cost-effective to purchase one that converts to other bed options. With the Kalani, you can use the same bed for your child from birth to teen years! That really save you money down the road, since kids grow fast.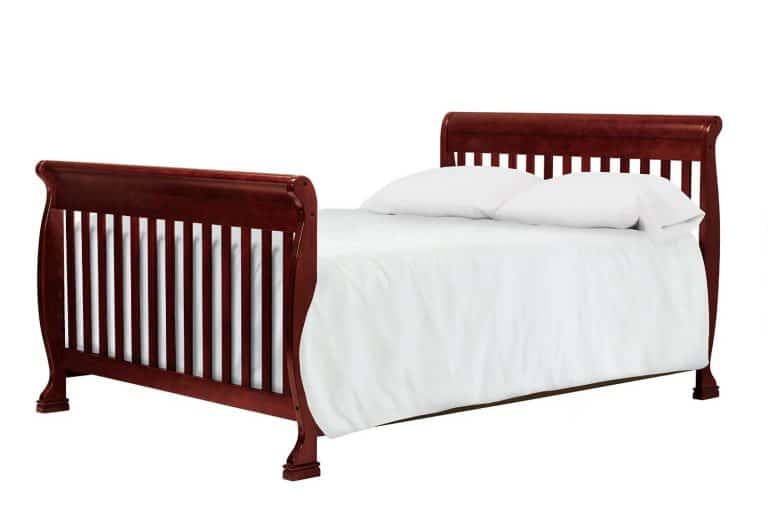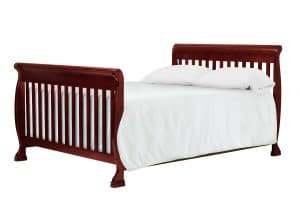 When your toddler is potty trained and needs to get up on his own, you can convert the crib to a toddler bed with a safety rail to prevent injuries. The Kalani can also be changed to a daybed and full-size bed, depending on your child's age and needs.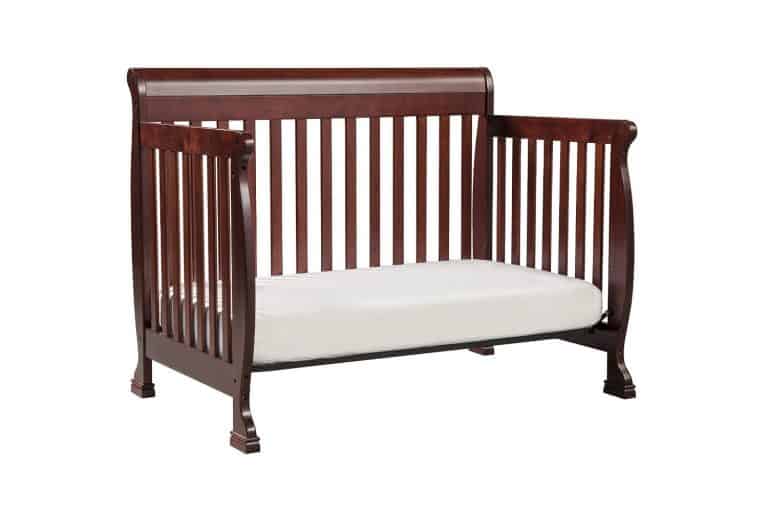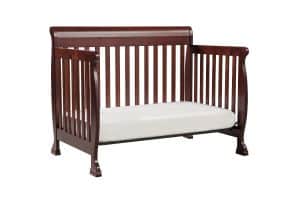 Assembly isn't very difficult for the DaVinci Kalani 4-in-1 Convertible Crib. The instructions are easy to follow.
With it being eligible for free replacement parts through Amazon, should you need them, you can rest assured you are spending money on something that will last your for many years to come.
This post is part of a series of Baby Product Reviews: