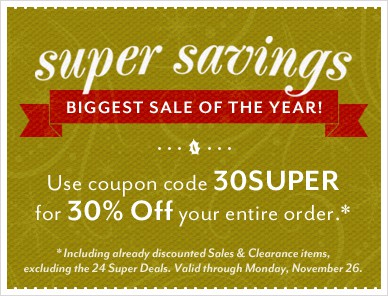 The Dayspring Super Sale is happening right now!
This is their biggest sale of the year. They have combined the Thanksgiving, Black Friday, and Cyber Monday into one SUPER SALE!!  You can use the coupon code 30SUPER to save 30% off your entire order! Plus they've pulled together 24 of the best products and marked them down as much as 75% off already.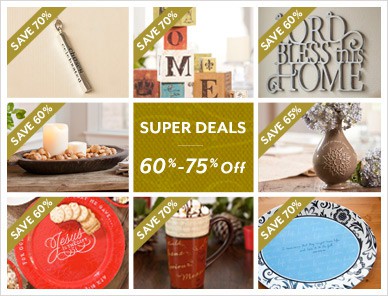 Combine these deals with the 30% off coupon code 30SUPER for some amazing deals!  I personally own the Red Cookie Platter in the picture above and love it!  What a great way to leave cookies out for Santa while still remembering the reason for the season!
Deals courtesy of Savings.com an online coupon code resource.