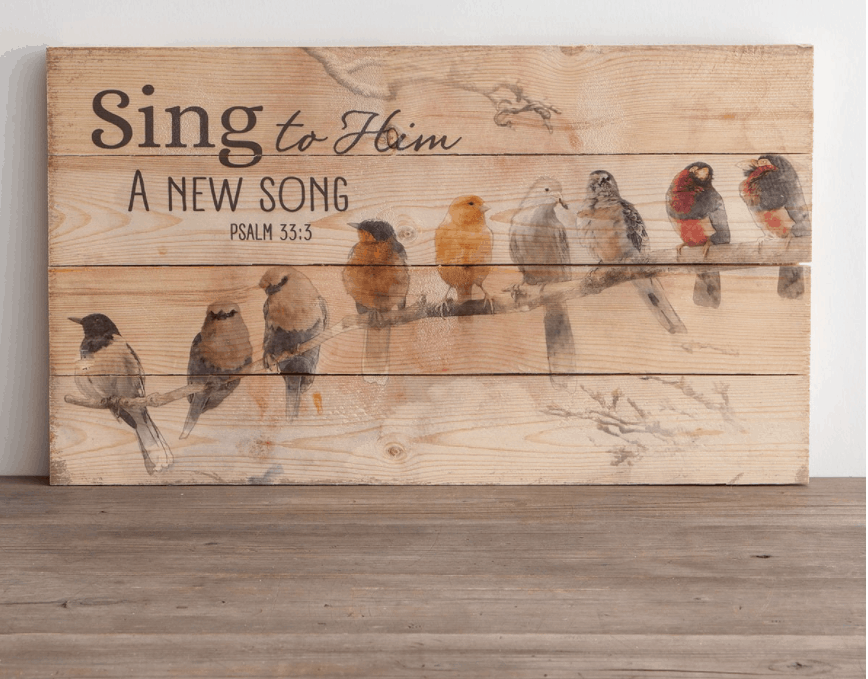 Dayspring is offering a Secret Sale right now just for Saving Dollars and Sense readers that I wanted to tell you all about.
Use the coupon code SECRET to save $20 off any purchase of $40 or more and get FREE Shipping.
I love this wall Sing to Him a New Song Plank Wall Art that I found while looking around.
Here are just a few more of my favorite things I spotted today.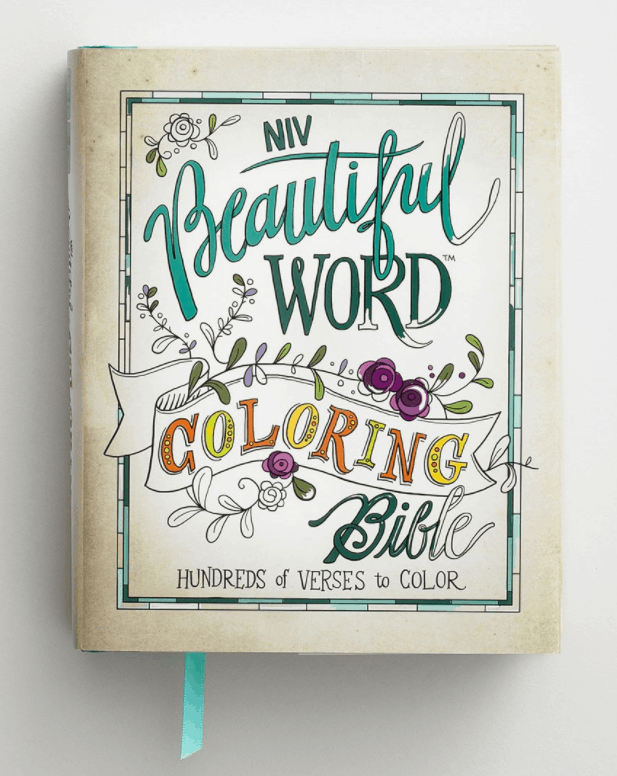 This NIV Beautiful Word Coloring Bible is something I have had my eye on for a while now. I got one for my mom for her birthday and she says that she LOVES it!
Bring the calming effects of coloring to your quiet time.
With hundreds of inspiring verses illustrated in detailed, ready-to-color line art, the NIV Beautiful Word Coloring Bible employs the proven stress-relieving benefits of coloring to help quiet your soul so you can reflect on the precious truths of Scripture.  Also, the extra-wide, 2″ margins provide ample space for your own artistic expressions and journaling.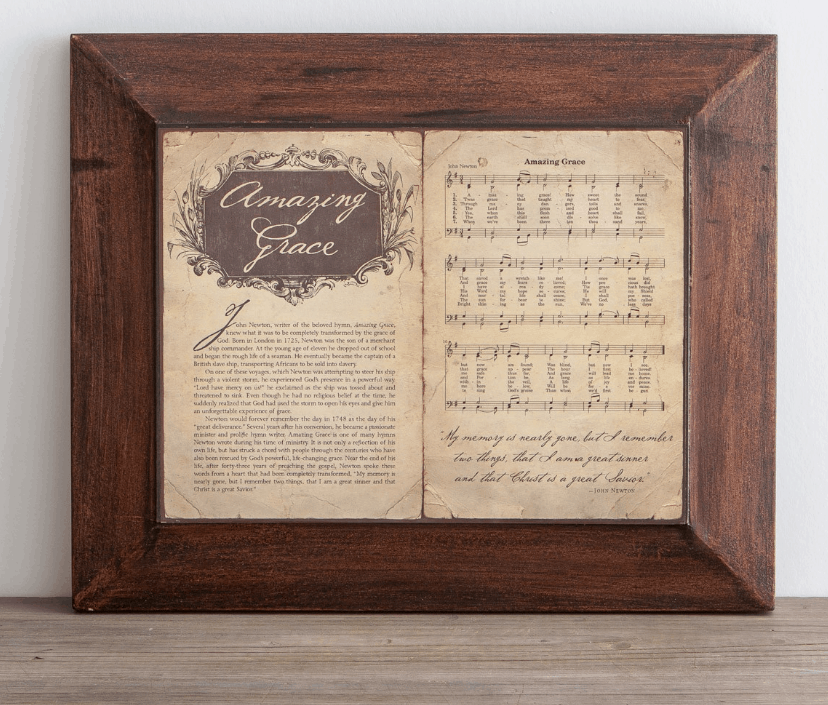 This Amazing Grace Story & Hymn Wall Art is one of my most treasured processions today.
I ordered during a Black Friday sale and fell in love as soon as it arrived.
 Amazing Grace—one of the most well-known hymns of all time, with lyrics that inspire and resonate deeply within the hearts of those who know Jesus as Savior.
The story behind the song and a replica of the aged sheet music are beautifully mounted on an antique-style wooden frame, perfect for displaying in any room of your home, and great for encouraging the heart of the reader.   God's. Grace. Is. Amazing.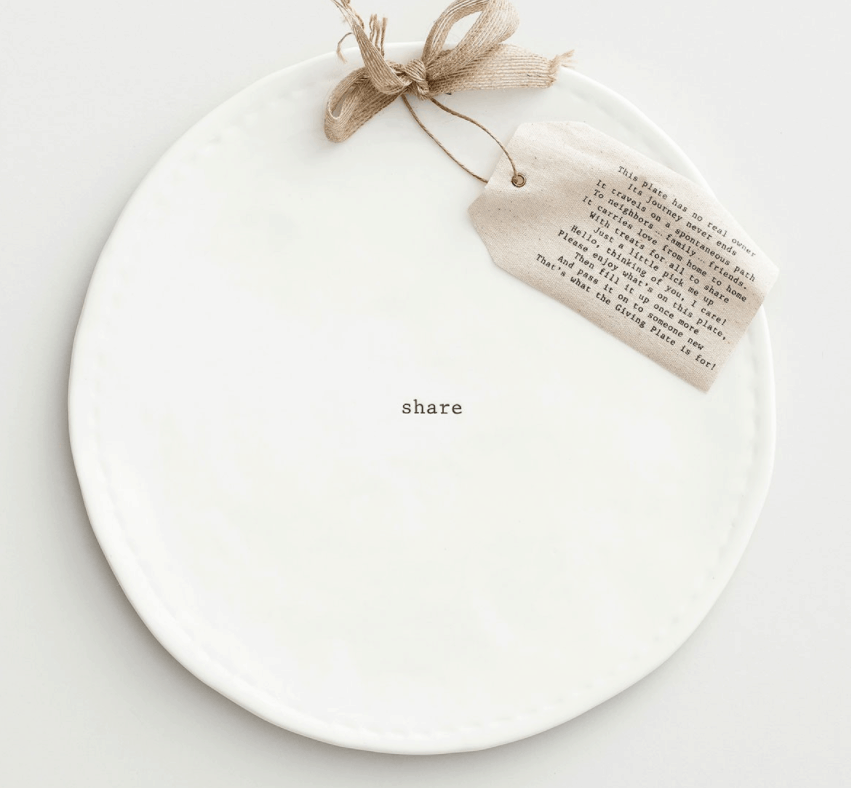 I shared how much I love the idea of Giving Plates like this one from Dayspring.
Stack cookies, cupcakes, candies, and more on this delightful Giving Platter and gift to a neighbor to say 'hello', to a friend to celebrate Fall, or to family 'just because.'
This platter may show up another time because "its journey never ends", and what fun to fill it with goodies once more, for blessing neighbors, family, or friends, again!
Tag message:
This plate has no real owner
Its journey never ends
It travels on a spontaneous path
To neighbors…family…friends.
It carries love from home to home
With treats for all to share
Just a little pick me up
Hello, thinking of you, I care!
Please enjoy what's on this plate,
Then fill it up once more
And pass it on to someone new
That's what the Giving Plate is for!
Take a look in the Summer Clearance Sale section for savings up to 70% off!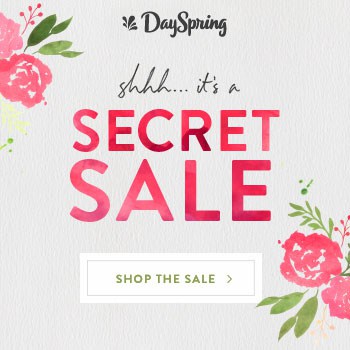 Shop early for the very best selections, while supplies last.