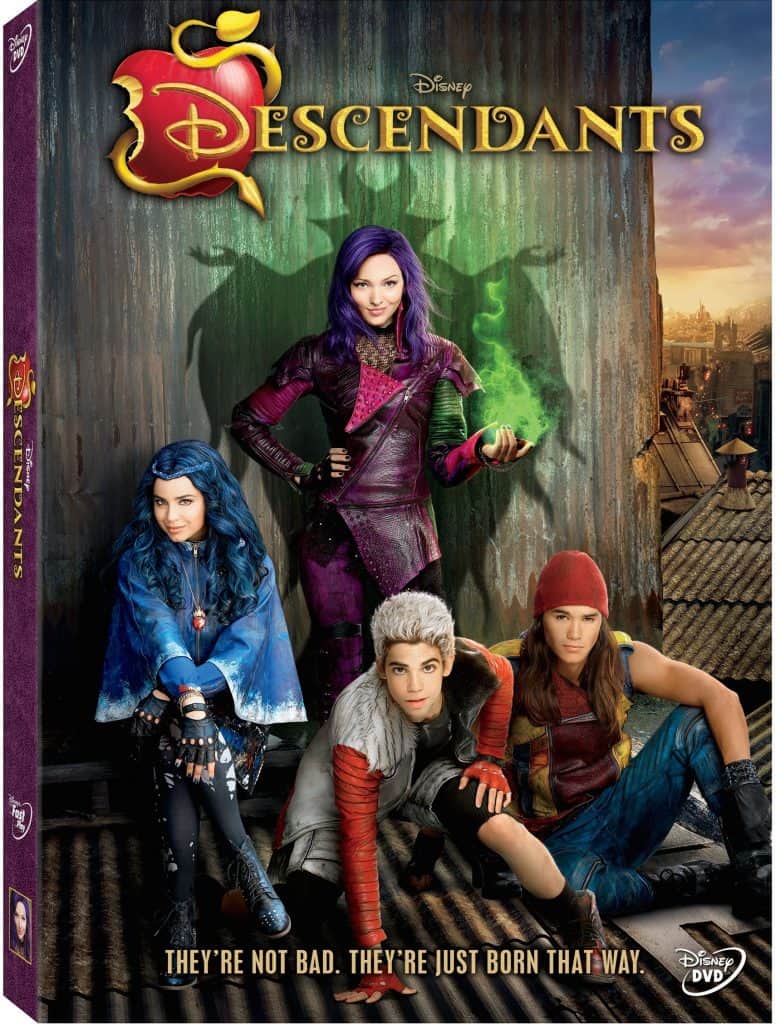 The new Disney Descendants DVD was released recently.
Meet the next generation of villains in Disney's DESCENDANTS!
Imprisoned on the Isle of the Lost, home of the most infamous villains who ever lived, the kids of Maleficent, the Evil Queen, Jafar and Cruella De Vil have never ventured off the island… until now.
Sent to idyllic Auradon to attend prep school alongside the children of beloved Disney heroes, these villainous kids must execute a plan that helps their evil parents achieve "world domination" once again!
Will Maleficent's daughter and the other rebel teens follow in their rotten parents' footsteps or will they choose to embrace their innate goodness and save the kingdom?
You can pick up a copy of the Descendants DVD from Amazon and enjoy these FREE Descendants Activity Sheets!