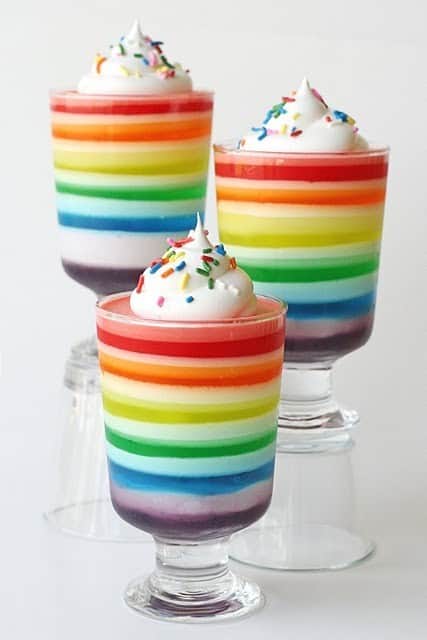 Photo Credit: Glorious Treats
My son has made a layered rainbow dessert for Thanksgiving a few times and it is super easy and absolutely perfect for the upcoming St. Patrick's Day!
Make sure to put your masterpiece in a glass dish to get the full effect of being able to actually see the rainbow.
Ingredients:
Jello (1 box for every color of the rainbow)
Large container of Cool Whip
You can see all of the directions for putting this together here.