This is a sponsored post written by me on behalf of Harvestland by Perdue. All opinions are 100% mine.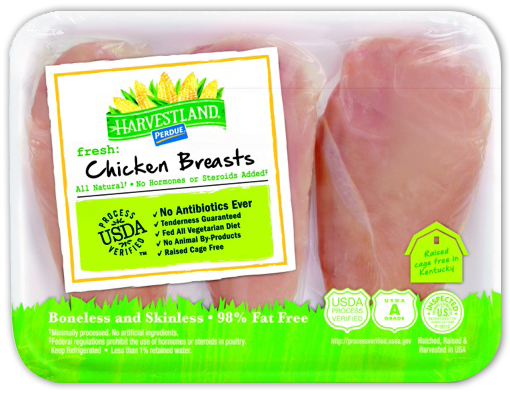 I love whenever I can get my entire family together for dinner.
This is becoming more and more of a challenge as they have grown older and even moved out into their own place. That is why I take every opportunity that I can get everyone around the same table to offer a delicious and nutritious meal and the opportunity to Eat Like Your Ancestors.
I try to focus on healthy options as much as possible so why would I take a perfect good piece of meat and pump it full of junk before serving it to my loved ones?
A healthy family is a happy family, but with all of the low quality food products out there, it can be hard to know if you are really feeding your family the right things. It seems like anything can have antibiotics, steroids or hormones in it these days. That is why it is so great to have a brand that's a natural choice for your family when cooking at home, like Harvestland® by Perdue®.
Just about every meal we have begins with a great piece of meat, usually chicken!
Our favorite meal takes me about 30 minutes with very little effort or ingredients at all.
Just simmer a couple pieces of boneless skinless chicken breast in a large covered saucepan with a large can of tomatoes, a bay leaf, parsley, oregano, salt and pepper to taste.
Boil your favorite noodles. drain and toss with a little olive oil.
After about 25 minutes remove bay leaf and toss in about 3-4 handful of fresh baby spinach and allow to wilt.
Serve with noodle and fresh mozzarella.
Super easy and everyone loves it too!
Harvestland® by Perdue® products are all-natural with no artificial ingredients, plus they come from local family farmers right here in the US! Their fresh, frozen, refrigerated and deli products provide wholesome options you can feel good about feeding your family.
I love this meal because it takes so little effort and time. I get to spend more time enjoying the meal and the company of my favorite people!
 Harvestland® by Perdue® has fresh and fully cooked turkey, chicken and pork products which come from the richest agricultural areas and are USDA process verified. It is the goal of Harvestland® by Perdue® to make quality food that is pure and simple, so make sure you pickup your Harvestland® by Perdue® products at Walmart, and Eat Like Your Ancestors.™
Check it out the next time you are at Walmart!
Harvestland® by Perdue®
No Antibiotics Ever
Fed All-Vegetarian Diet With No Animal By-Products
Raised Cage Free
Use this coupon to save $1.00 off Harvestland Fresh or Frozen Chicken.
Saving Dollars and Sense Newsletter
I will also send you weekly encouragement in my newsletter 🙂
You are also agreeing to our Privacy Policy.