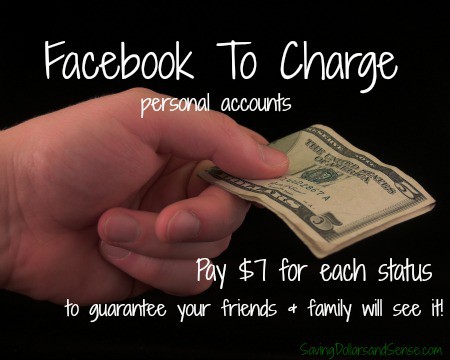 Did you read my post last week where I shared how Facebook is now holding my posts hostage?
Basically if I want all of you to see my posts I am being forced to pay a ransom of $50 for each post.  If you missed that post, you'll want to read it here.
Today I find out that charging "Facebook pages" is not enough for Facebook.  Apparently the Greed Monster has not finished milking everyone dry yet.  They are now preparing to charge everyone who wants to make sure their statuses are seen.  
That's right, if you post something on Facebook and want anyone to see it you'll have to cough up a $7 Promoted Posts fee for each status!
Read what Facebook had to say about this in their own words on their blog post here.
Have you heard of Google+ yet?
I've been there for a while now and LOVE it!  Remember the early days when Facebook was still fun?  Well Google+ is like that 😉
Seriously though, I don't know what is going on with Facebook and I can't help but wonder how long it will be able to go on if it keeps changing how it is run.  Hey remember MySpace?  Noone thought it would become extinct either.