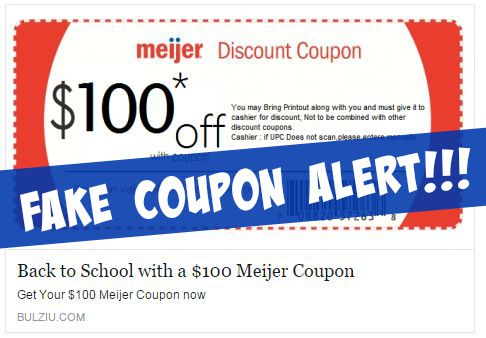 I have seen SO many of these fake coupons floating around on Facebook lately.
In fact, several good friends of mine have been duped by them.
So far I have seen them for Kroger, Target, Family Dollar and now Meijer and I just had to say something today in case you see any of the too good to be true coupons and get tempted by the unusually large amount off.
These coupons are fake. They are a way for scammers to gain access to your email or your Facebook account or friends list.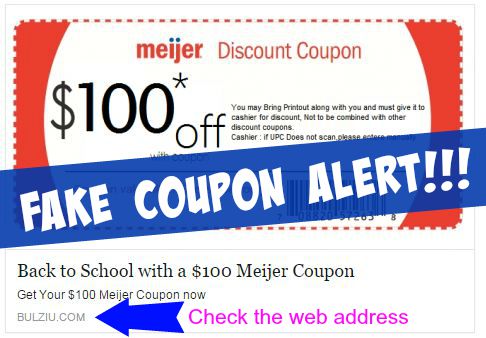 One of the easiest ways to know they are fake is by looking for the website listed. If it is something strange and not the actual company the coupon is supposedly for, that is a huge red flag.
We could all use an extra $100 during this time, but unfortunately, these coupons are not the way to get it.