Today I had the honor of co-hosting a video series on the topic of Saving at the Grocery Store with Bargain Shopper Mom.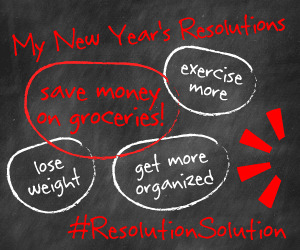 We talked about a lot of different ways to save on your grocery shopping trips, including leaving your husbands at home.
I shared how I went from spending well over $150 per week down to using a budget as low as $50 per week (usually more like $75) using a few simple tricks.
Some of the things that we covered include the following:
Make a plan
Try to shop alone
Don't Shop Hungry
Keep a running Tally
Watch for Mark Downs
You can watch me stumble along in the video below.
After watching the video you will see that there is one thing that I keep mentioning over and over again, and that is how important it is to have a plan before you step into a store.
Use this FREE Printable Grocery List Planner to get started today!
I have some posts that will help you get started:
Create a Grocery Plan of Action
Next Thursday at 1 pm ET I will be joining Bargain Shopper Mom once again for another episode and I would love to have a chance to answer any of your questions during that show.
If you have any questions on how to save at the grocery store, or even question for me on how I save please leave them in the comments below and we will answer them next live!