This Fisher-Price Smart Toy Bear Review is part of the new 2015 Hottest Toys series that I will be sharing here on Saving Dollars and Sense that will highlight each of the hottest toys for the 2015 holiday toy season.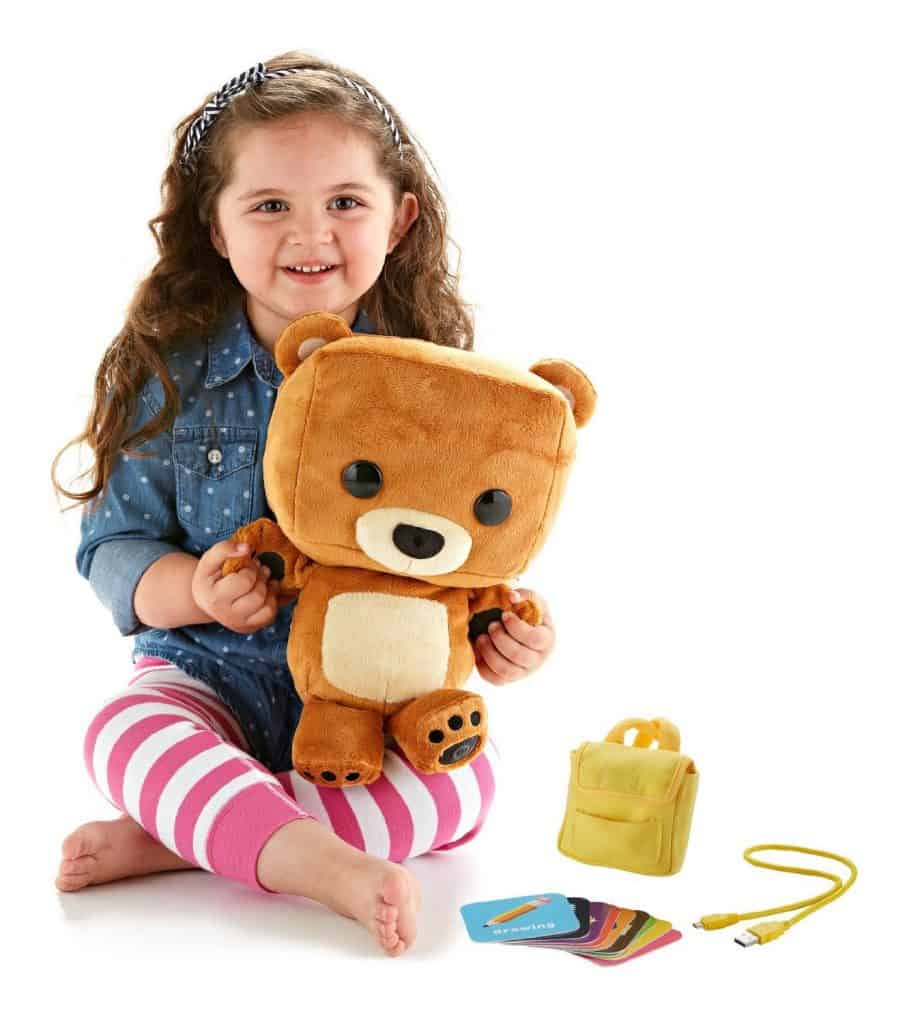 Each year we wait to see which toys will make it onto the Toys R Us Toy List so that we will know which toys your kiddos will be asking for and which toys will be in high demand. For the next couple of weeks, I will choose one new toy from the list to share with you so you can be an informed shopper this year.
Fisher-Price has taken the classic cuddly teddy bear to innovative new levels with their Smart Toy Bear. This high-tech bear is packed with responsive technology, which means that it's capable of listening intently to your child and then responding accordingly!
The bear even remembers little details and will suggest games, adventures, and stories. Parents can get in on the fun too by using the smartphone app (downloaded separately) to send suggestions to the bear.
Your child will be amazed by the fully personalized experience. This toy bear promises to be just as unique as your child is.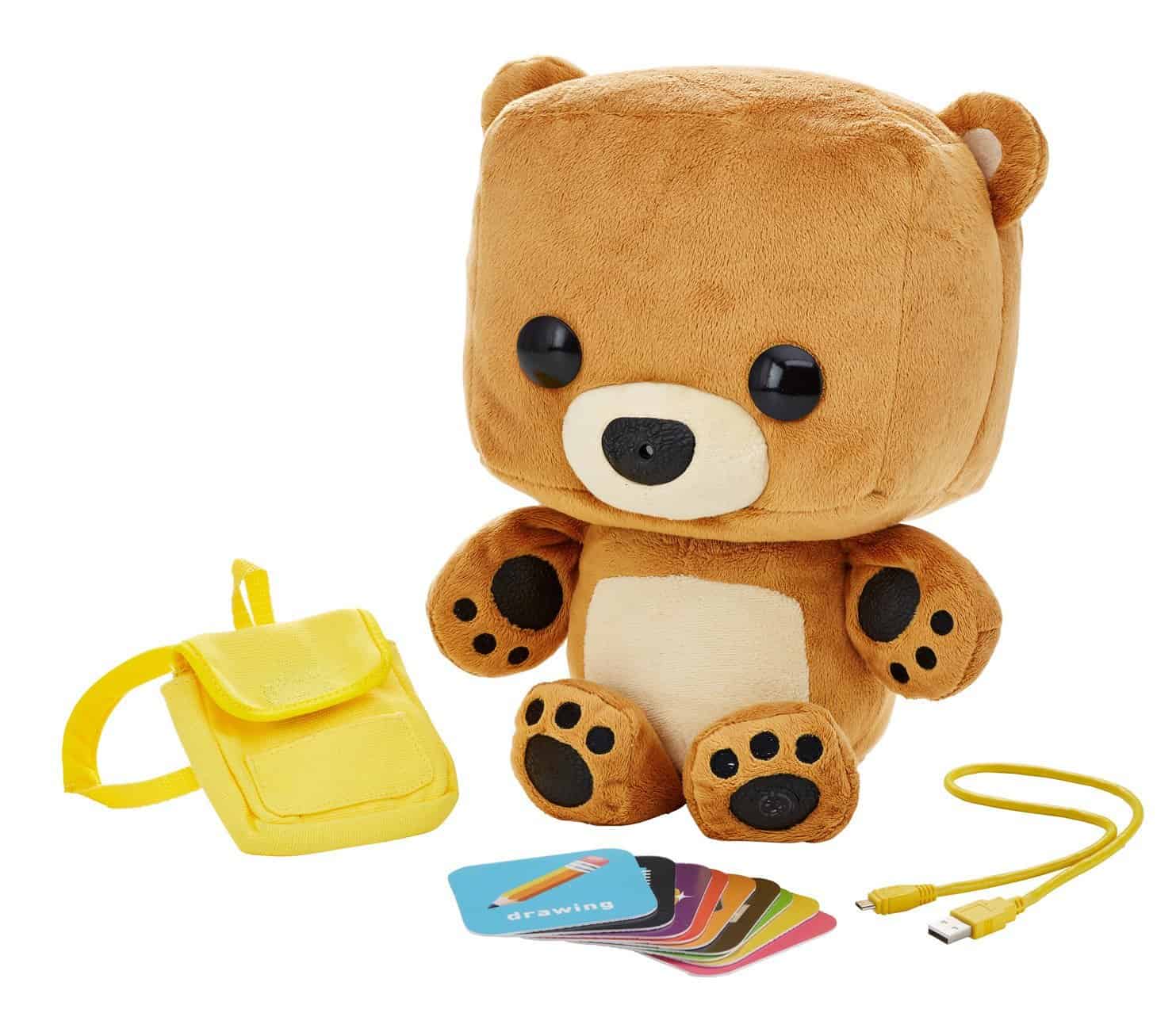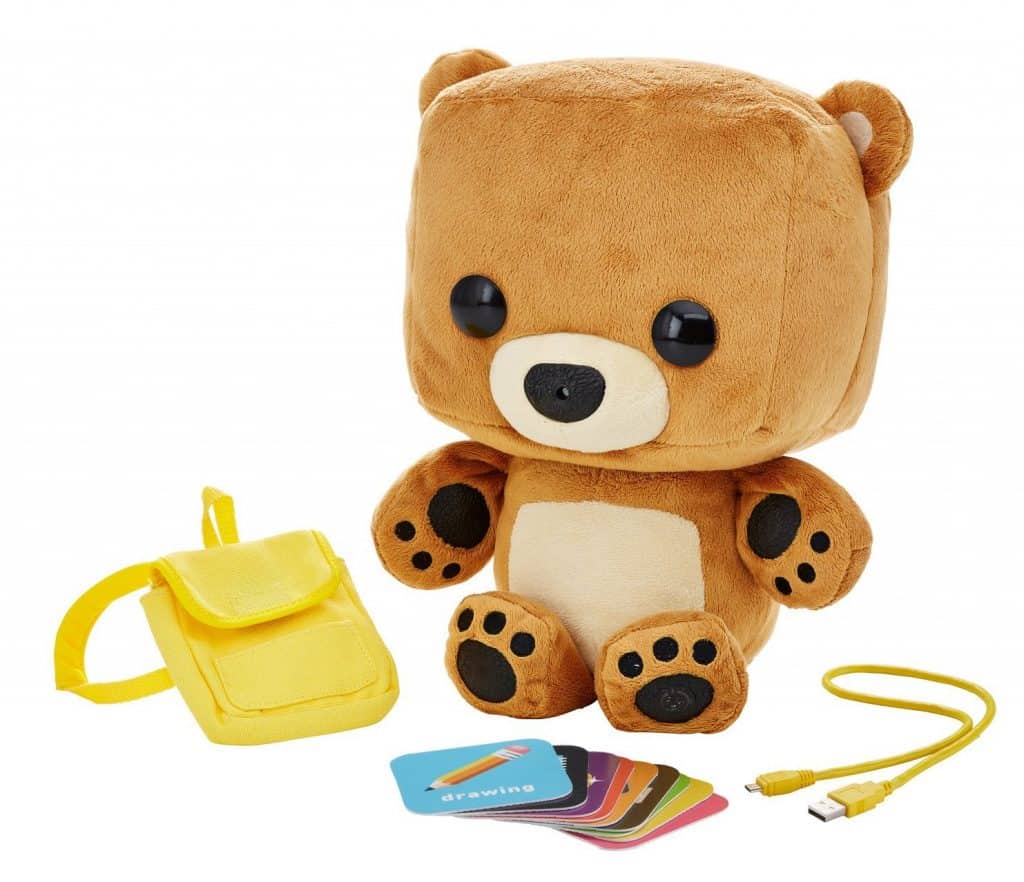 Features of the Fisher-Price Smart Toy Bear
The toy package includes the bear, a USB charging cable, a handy backpack to carry teddy around in, and 9 Smart Cards that are used to suggest games and activities. Just flash the cards in front of the bear, and your bear will "see" the cards and immediately know what to do next.
Parents can even program the bear to suggest new games and adventures, and track their children's progress through a smartphone app. Therefore, the more you play with the bear, the smarter it becomes!
Pros
The cloud-connected bear remembers ideas, words, and activities. It even knows your child's name, favorite food, colors, and games, as well as anything else you can dream up. Rest assured that your child will be safe, though, since no personal details are transmitted.
Owning this bear will help your child follow learning progressions with ease. It also helps develop your child through the critical pre-school years (3 to 5) where so much foundational information is absorbed. This little bear will truly be a best friend to your child.
Cons
Remember to keep the bear away from water. Otherwise, it might "die" and your child will lose a trusted companion.
Is the Fisher-Price Smart Toy Bear Worth Buying?
Any toy that encourages talking, social games, and storytelling will help children to develop their cognitive and interpersonal skills. The way that this toy bear learns and develops with your child means that it won't just be a short-term novelty. It will be a lasting best friend and parents of an only child should give this toy a particular consideration.
Conclusion
The Fisher-Price Smart Toy Bear is soft, cute and cuddly – just like the teddy bears that generations of children have adored. But modern technology has allowed Fisher-Price to add a few cool innovations to boost your child's learning and development.
The smartphone app is wonderful for parents who want to point their children in new learning directions without wanting interrupt play. This is the next generation in educational toys from one of our most trusted brands.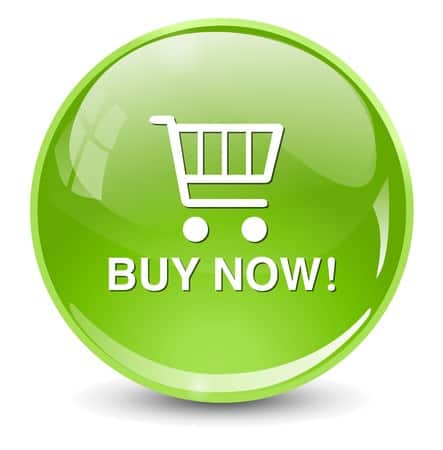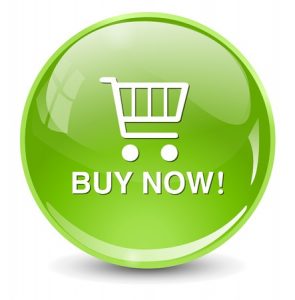 Read all of the 2015 Hottest Holiday Toy Reviews to learn which toys are the right choice for you.