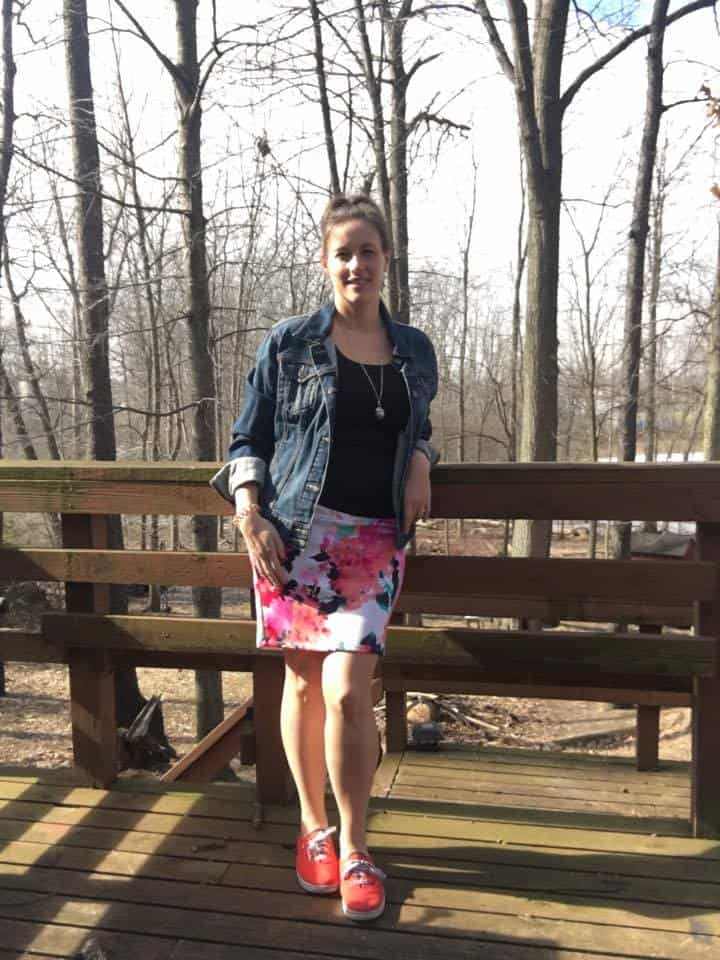 The sun is shining and the weatherman is promising temps over 50 this weekend and I am all about this watercolor floral skirt!
Floral patterns are SO popular right now…and I have been looking for a watercolor skirt to add to my wardrobe ever since I first started to notice them.
Cents of Style has a ton of Floral Skirts on sale today for just $19.95 Shipped.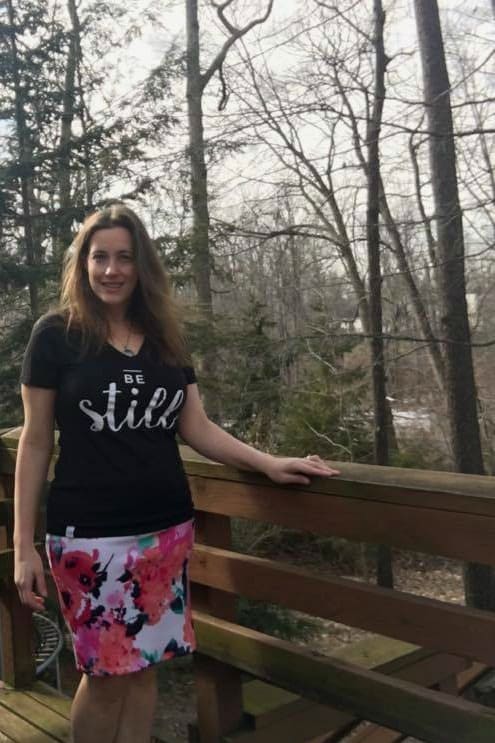 I was SO excited when I saw this skirt that had both a watercolor and a floral design!
I wanted something that was functional to wear without feeling like you can't move or do anything. This skirt is so comfortable and I can move around easily in it without having to worry that someone else will be able to see what I had for breakfast 😉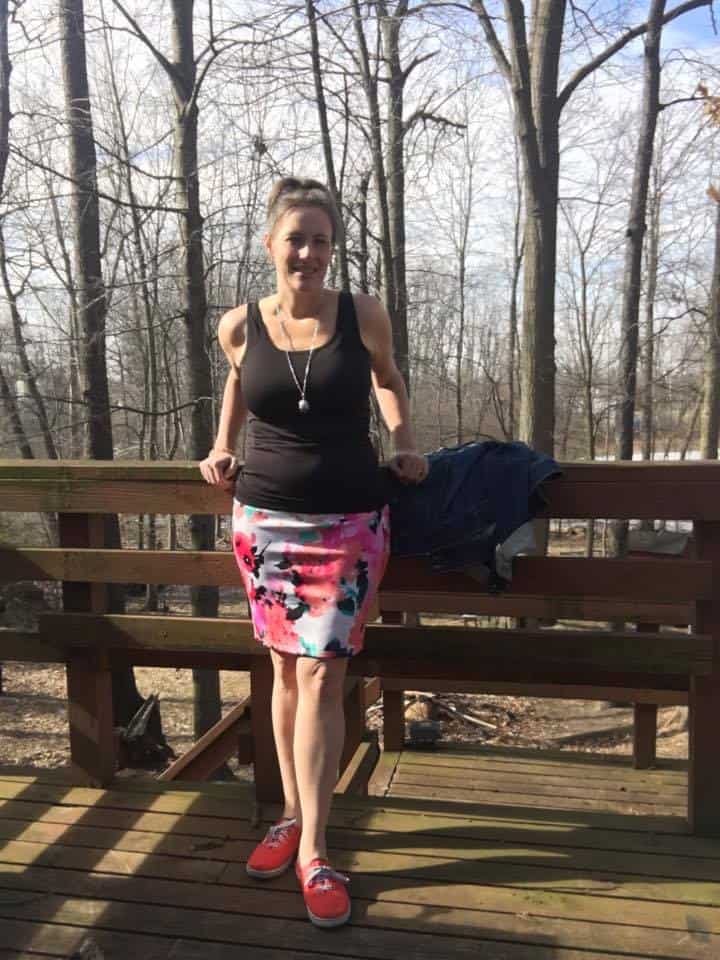 This skirt is perfect for any occasion, but my favorite occasion to wear mine is for no occasion at all.
I am pretty sure this skirt and tank top with my red shoes is going to be my favorite outfit during the spring season.
It is still a little too chilly to wear this look without a jacket, and I have been waiting for just the right reason to wear this jean jacket.
I love being able to wear my new favorite go anywhere, do anything skirt for absolutely no special reason at all, other than I want to!
I love that I can wear this skirt out shopping with my favorite tennis shoes or flip flops and dress it up by changing out the accessories and adding some cute pumps or flats.

Today it is on sale for $19.95 shipped. Use the coupon code FLORALSTORY and it will make each skirt $19.95 + FREE SHIPPING. The code is valid 2/17 through 2/19.
Click here to order your floral skirts on sale today!
Floral patterns are all the rage right now, and we have compiled our very favorite skirts for this Friday's deal. These are in all of our vacation plans…and we wear them every day. A skirt is an easy way to try the floral trend because there are so many different ways to style it. Find a print that fits your personal look and let the skirt take you all over town from running errands to PTA to dinner out and beyond. From ultra-soft and flowy to the perfect pencil, and sizes S – 3X, we have multiple options in a variety of colors.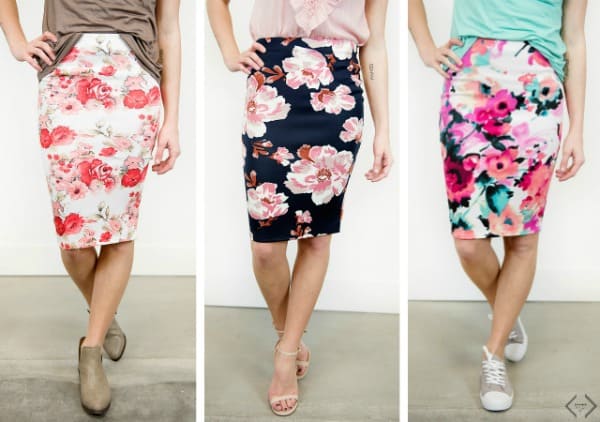 Check out all of the skirts available here.
I am pretty sure this is what I am going to wear this year for Easter.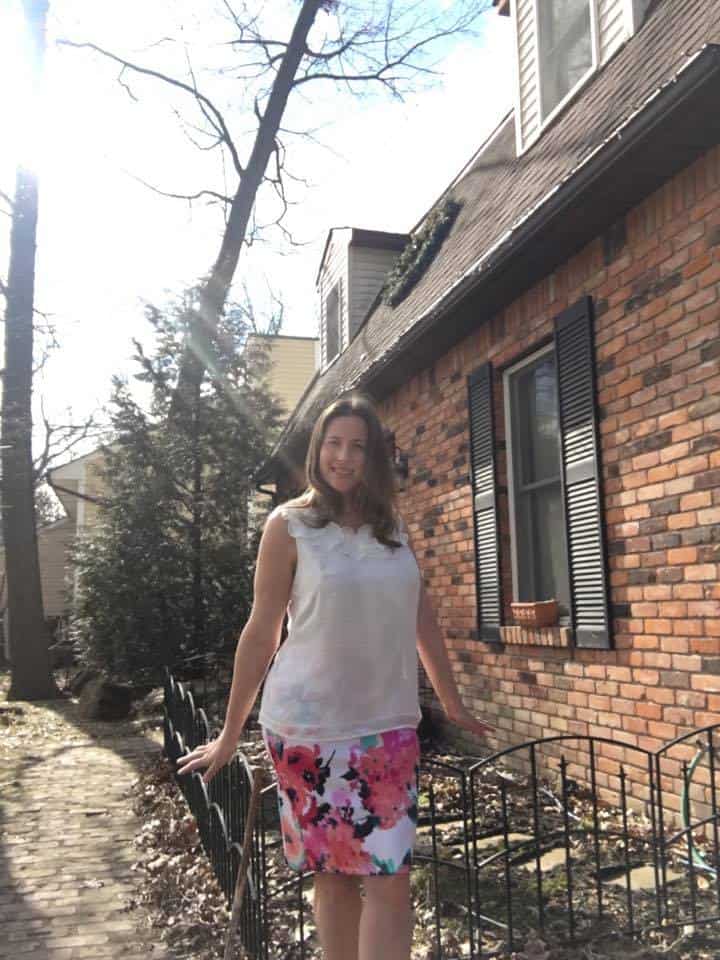 I'll be sure to add this black cardigan sweater because it's usually still a little chilly in these parts on Easter.
I am just SO happy that the sun is shining!!