I am offering a completely FREE Essential Oils Class!
ARE YOU CURIOUS?
What is the Essential Oils Craze all about?
How are essential oils replacing harmful everyday chemicals?
Exactly how could YOU use essential oils?
This FREE and Exclusive Essential Oils 101 Class is brought to you via email where I break it down to you in simple & interesting terms.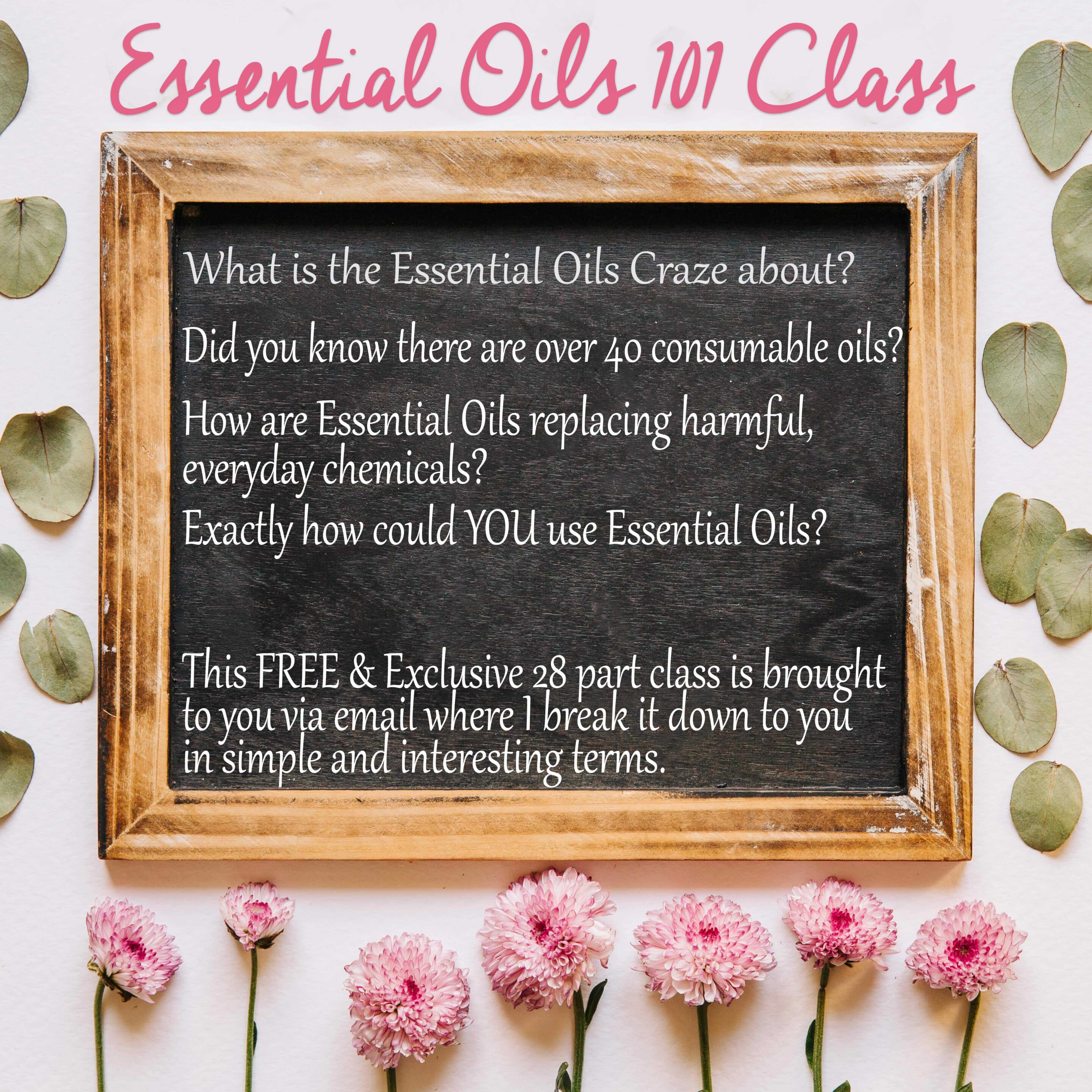 Here are just SOME of the things that will be covered in the class:
What exactly essential oils are.
How Therapeutic-Grade Essential Oils are in a class of their own.
How to use and benefit from essential oils.
Why you should never heat essential oils using an oil warmer.
The biblical history of essential oils.
How to use oils in the home, for wellness, and for beauty.
How amazing lavender is–but only if it's therapeutic-grade.
How the right quality of peppermint oil can amaze you.
The hundreds of benefits and uses of therapeutic-grade lemon oil.
Stress Away–say no more.
A unique solution for weight control.
How essential oils can easily replace toxic chemicals in your home.
Why one small oil-infused drink could make a huge difference to you.
How to start using essential oils.
The different diffusers available.
I am so excited to share what I know about essential oils with you 🙂