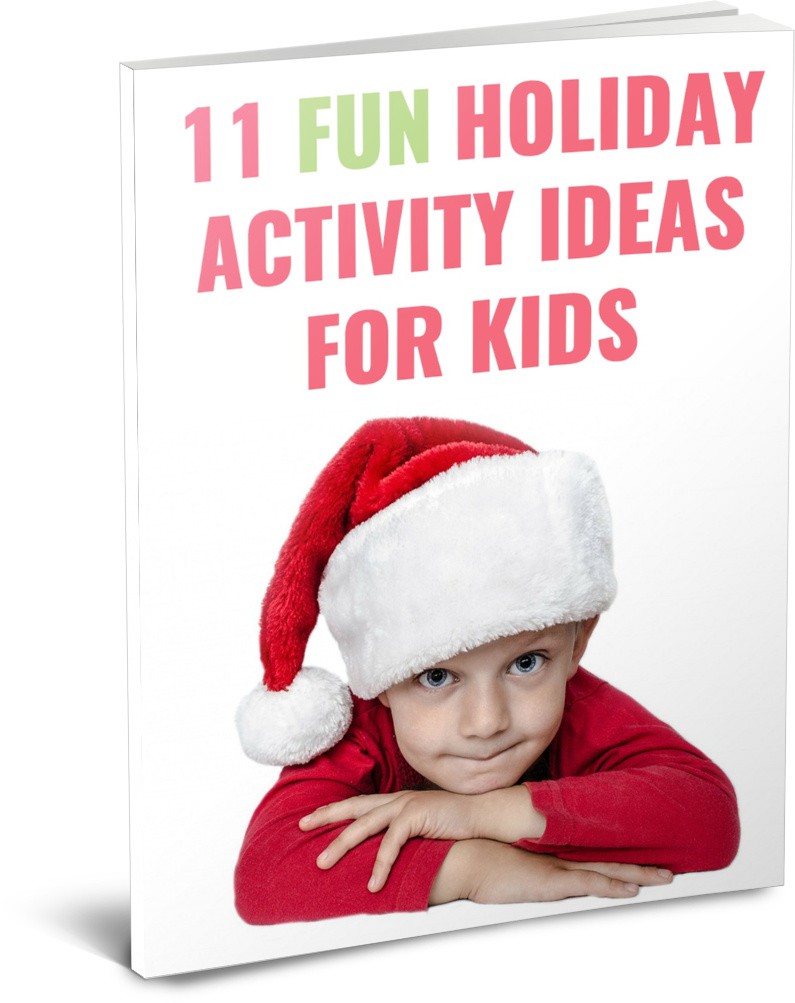 Are you looking for some fun kids activity ideas to share during the holidays?
This FREE Kids Holiday Activity Ideas Book is my gift to you!
Kids can get restless during the year-end holiday season. They are out of school for an extended period of time, and full of pent-up energy and excitement for the days ahead.
You are spending most of your time planning parties and shopping, and sometimes run out of original ideas for keeping your kids busy and happy.
The following 11 holiday activity ideas for children fit in nicely over the long school break. They also help you create memorable moments that can last a lifetime.
Get your FREE Kids Holiday Activity Ideas Book here.