Freezing Bread is an easy way to save money on the cost of bread products.
The prices for food, including the price of wheat, continue to rise for good.
This has more and more people looking for ways to save money on their grocery budgets.
One great option is to freeze bread when you find it on sale to help save money later on.
This goes for all different types of bread products from sandwich bread to the bagels that your family loves to eat.
Freezing bread is easy and just requires a little work to prevent freezer burn.
It's well worth the small effort it takes to freeze your breads.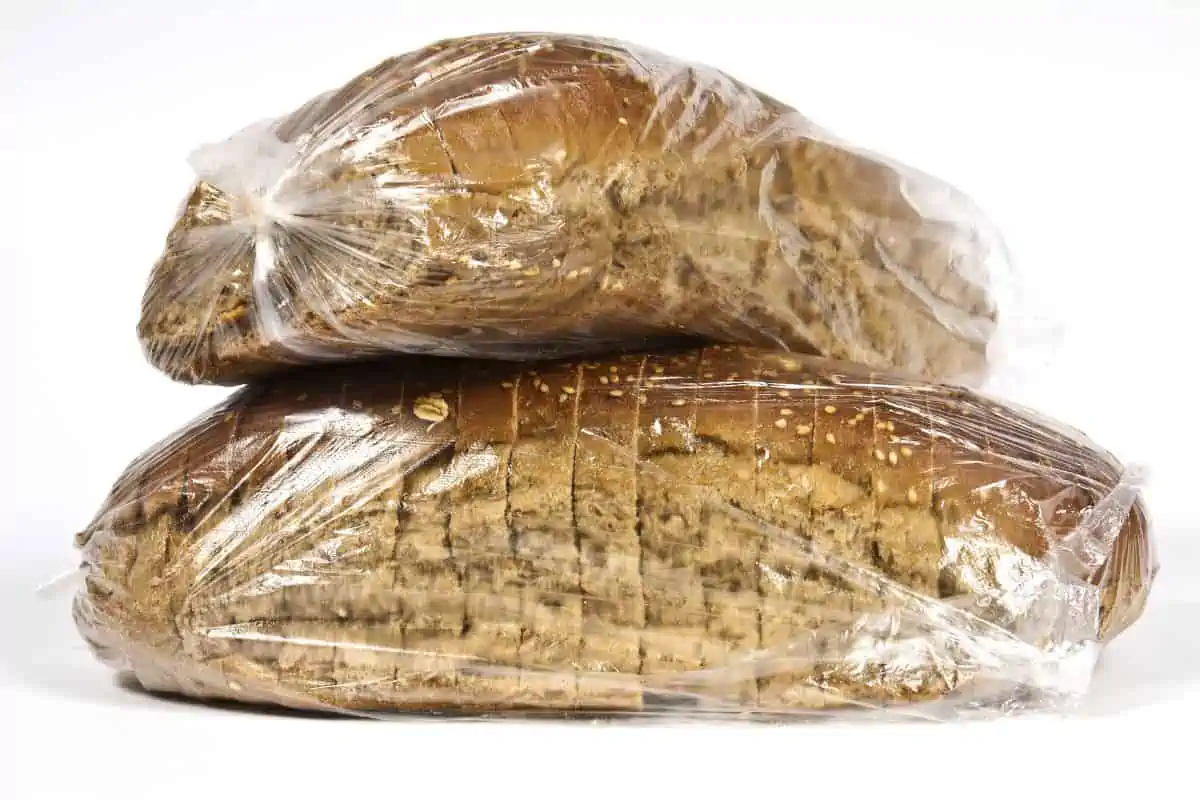 Can you Freeze Bread?
Yes, you can freeze bread at home to help save money on basics for your family.
Frozen bread will last a few months and thaws to the same texture as before freezing with little to no flavor loss if properly sealed.
Most stores actually receive their bread frozen to help protect the bread from spoiling or crushing in transit.
The store thaws the bread before stocking it.
If it is stocked by the company themselves as with some name brands it is thawed right before being sent out for stocking.
If you find a great sale on bread this is a great way to save money.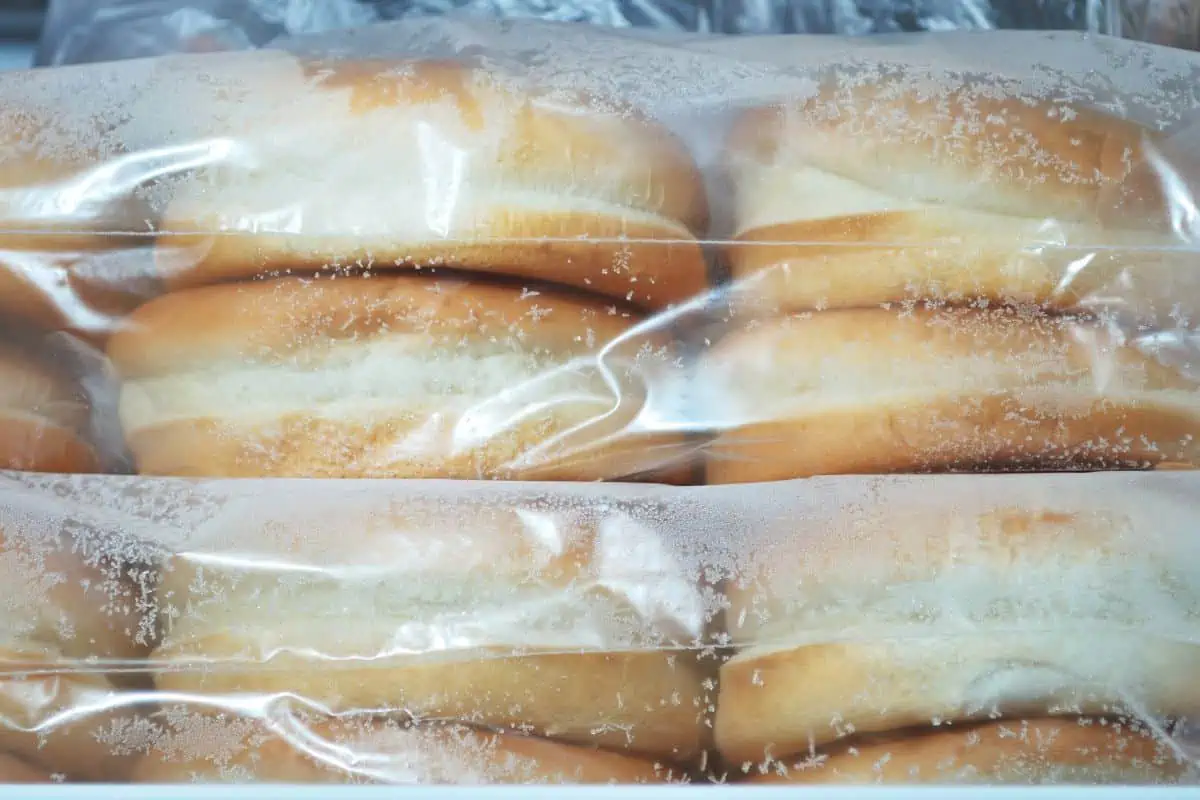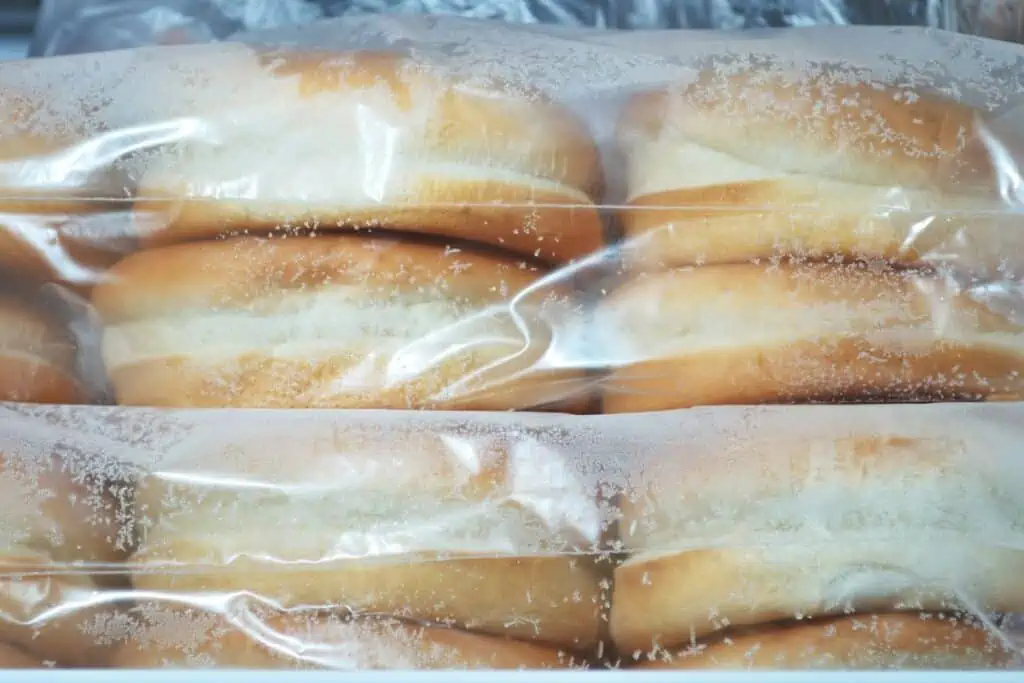 How to Freeze Bread
The better quality bread your freeze the better it will be when you thaw and use it.
Day-old clearance bread is great for freezing for things like garlic bread while sandwich bread is best frozen at its peak softness.
Freezing bread from the store is easy. Bread that is already in plastic will protect it.
Double-check that your seal is good.
Fold the top of the bag under your bread to help act as a bit more protection for your bread from odors in your freezer.
For the bread that comes in a paper bag or package, you need to protect it from getting freezer burnt or taking on the odors from inside your refrigerator.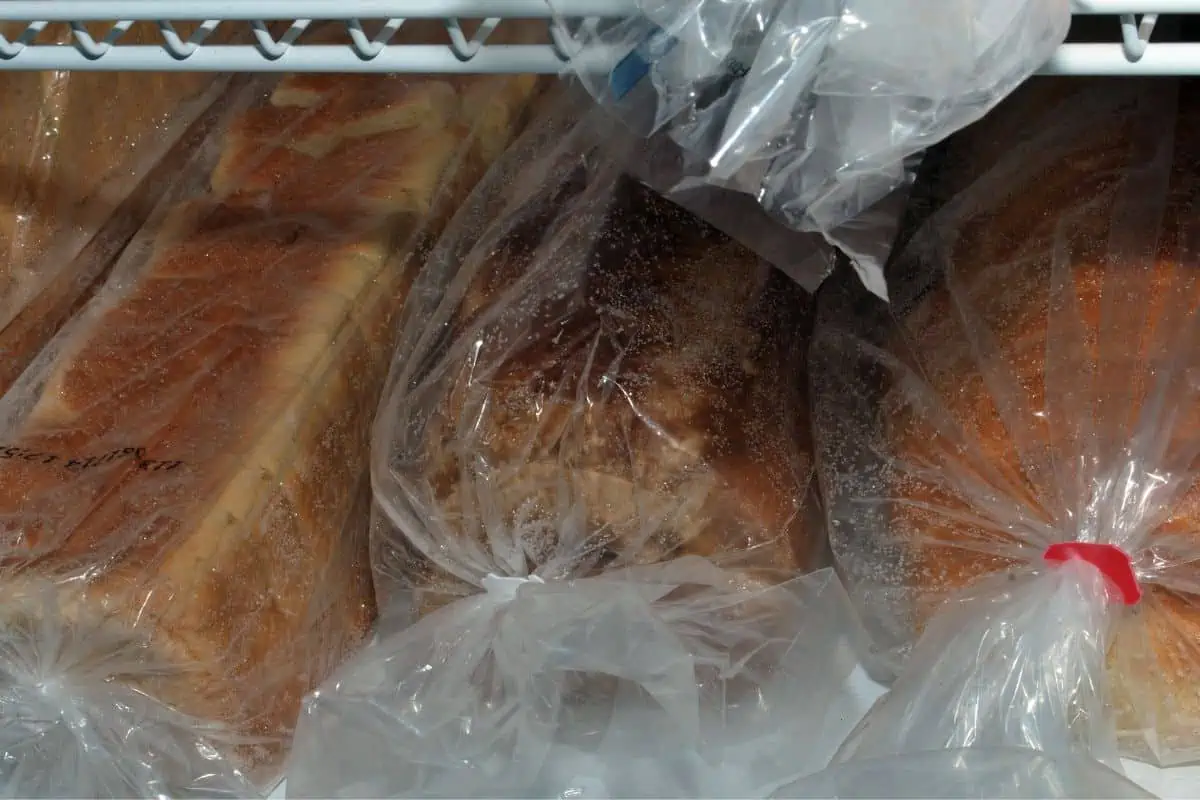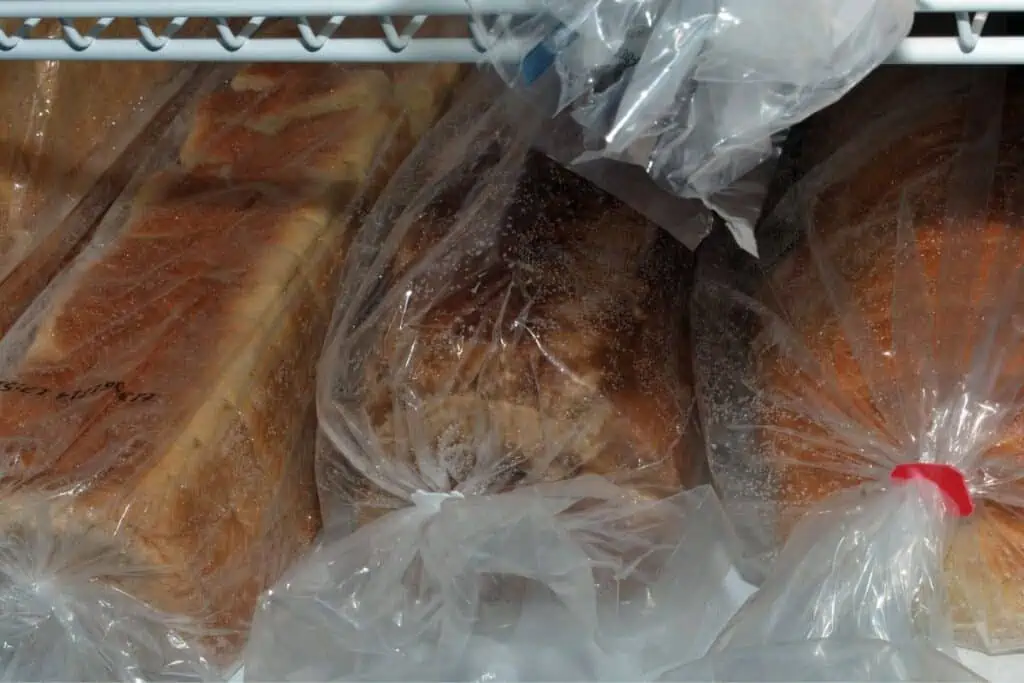 A great way to do this is to use a vacuum sealer on the soft setting to pull out much of the air but not enough to crush the bread.
Another option is to simply place your bread into gallon or two-gallon zipper bags and remove as much air as possible before placing it into your freezer.
This will give your bread the seal it needs to prevent freezer burn and keep it from taking up the scent of other things in your freezer.
For extra protection, you can opt to wrap your bread in 2 layers of plastic wrap beforehand to help add extra freezer burn protection.
After wrapping, place in a freezer bag or vacuum-sealed bag to maintain the most freshness if you plan to freeze your bread for the long term.
How Long Does Bread Last in the Freezer?
Use your bread within 3 to 6 months for the best results.
A chest-style deep freezer will keep your bread fresh for up to 6 months while a refrigerator/freezer unit will only keep your bread products fresh for about 3 months.
How to Thaw Frozen Bread
Thawing and using frozen bread is easy to do.
All you need to do to thaw your bread is to pull it out of the freezer and place it on your counter.
Bread will thaw in a couple of hours without you having to do anything extra.
Frozen bread can be used from frozen for things like homemade garlic bread with no issues.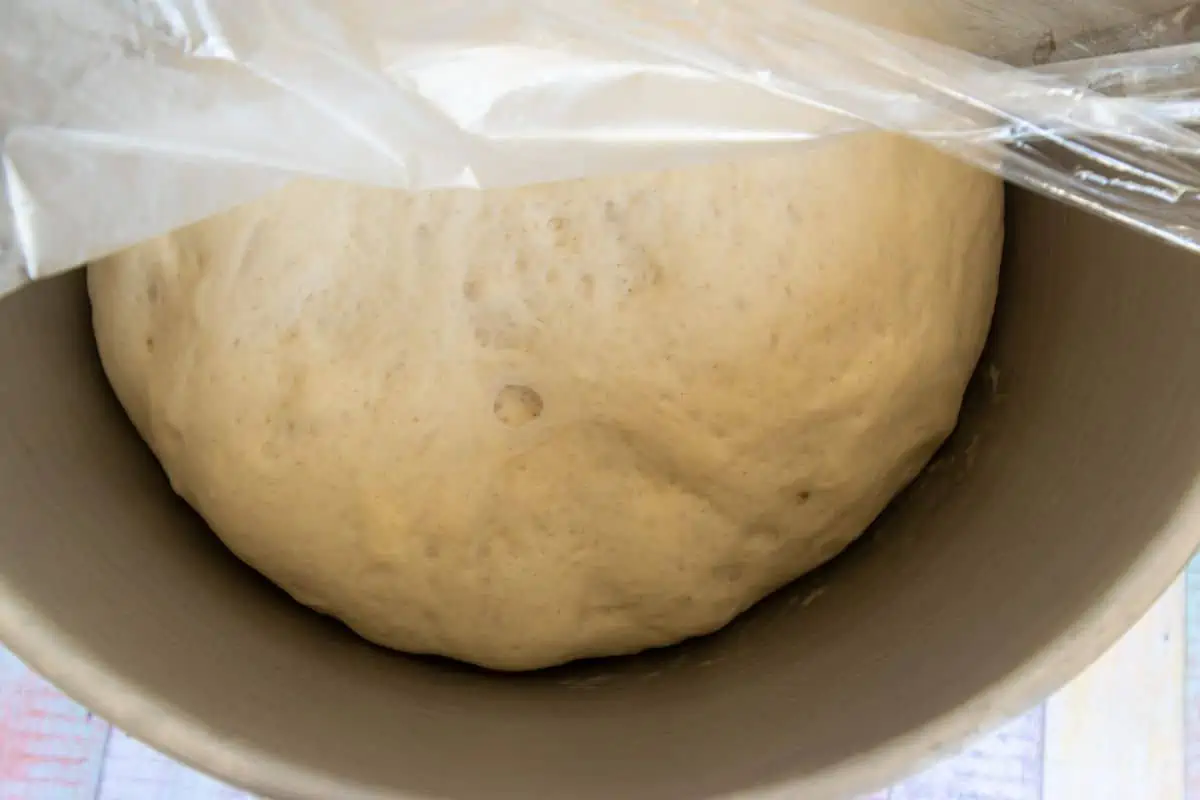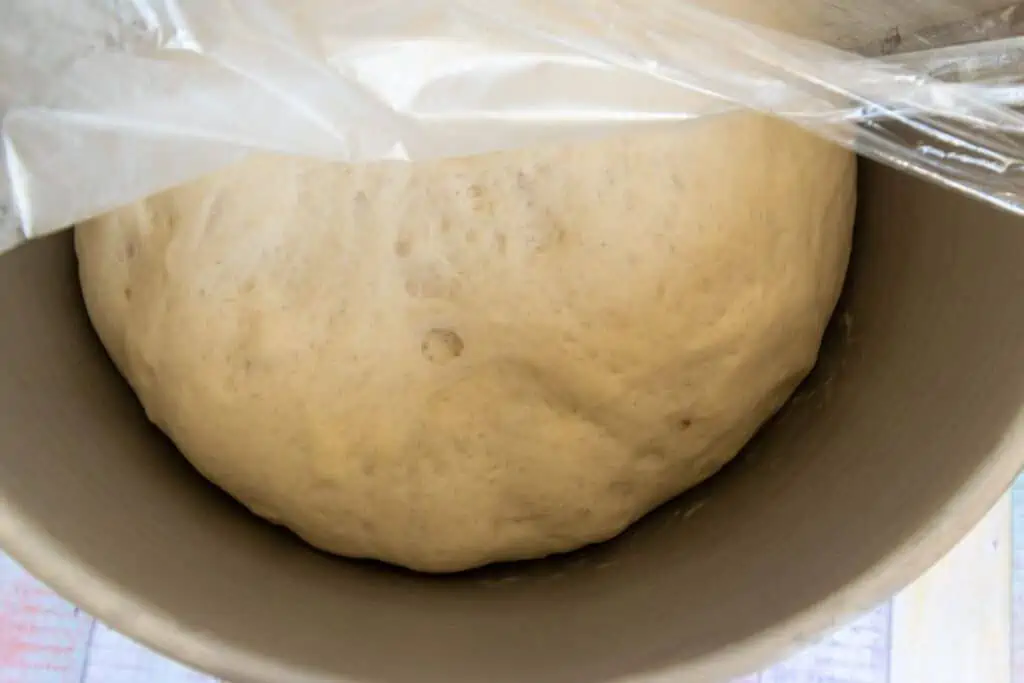 How to Freeze Bread Dough
If you make your own bread dough you can freeze the dough for baking later.
This is a great way to save time and have fresh bread anytime you want it.
Simply wrap your finished dough in plastic and freeze it before proofing.
When you are ready to use your bread dough, let thaw and settle in a warm place where it will begin to rise.
When you freeze your bread dough, just like when freezing bread for other things, you really want to take the time to seal your bread dough well.
This helps to prevent freezer burn and issues with getting your yeast to reactivate when you are ready to bake it.
How to Use Bread Dough
Everything from bagels to English muffins can be frozen to extend its lifespan by 3 to 6 months, depending on the temperature of your freezer.
For the best results be sure to make use of these as early as possible to make sure they do not become freezer burnt or too hard to use when you are ready.
Frozen bread dough is perfect for making all of your favorite bread dishes when you are ready to do it.
Simply thaw, let rise and it's ready to use.
It's perfect for shaping your favorite breads, including everything from pizza crust to homemade cinnamon rolls.
If you make your own bread dough, you can freeze it to use at a later time.
This will make your life so much easier if you like to bake at home.
More How to Freeze Articles
If you found this food preservation article helpful, check out the others in this series: