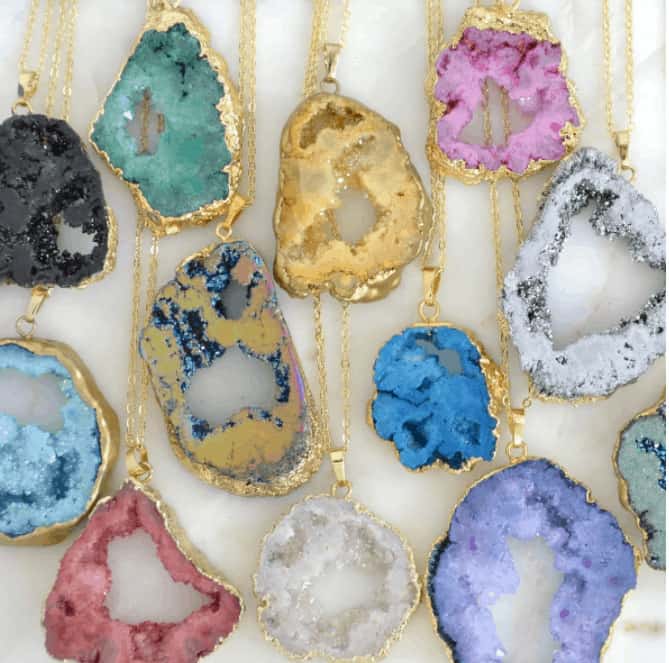 I am in love with these Geode Slice Necklaces that I found today for just $8.99 (Was $26.99)!
Beautiful and natural geode necklaces with gold plated edges on a gold plated chain. There will never be another necklace that is exactly the same as the one you receive. Also, the druzy part in the center makes this pendant even more unique.
There are 12 different colors to choose from. The chain measures nice and long at 30″.
**Pictured is the best example of each geode slice with a chance of shape/size/color variation.
Get yours here while supplies last.