These Giving Plates are on sale for just $10 each today only!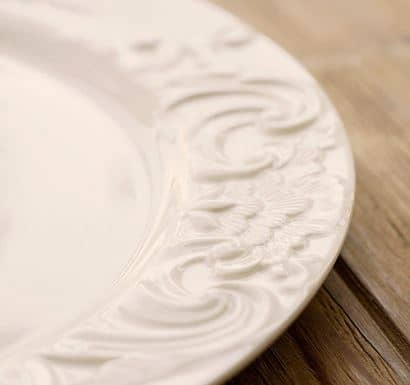 They are absolutely beautiful, with such elegant details.
Each one has a special message to share.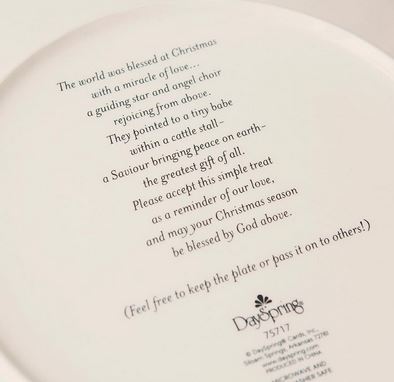 Turn the plates over for another special message about the holidays.
They are regularly $24.99, you'll save $14.99 today and I have the best gift idea for you.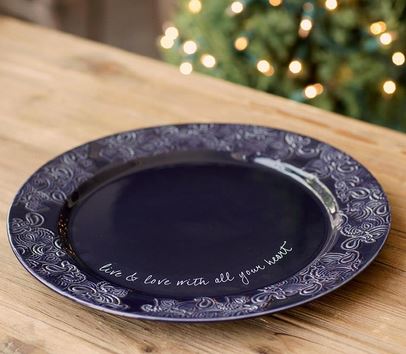 Bake up some of the most delicious Christmas treats and fill these plates.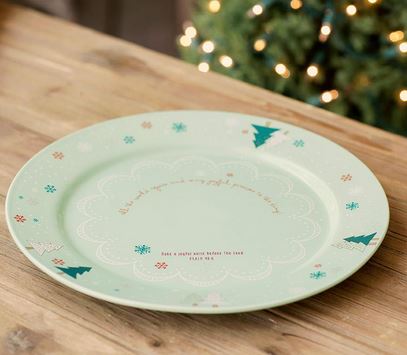 Then wrap with some cellophane and give them away.
These are perfect for anyone! I plan to give one to my neighbor, the basketball team mom, and the postal worker.
They would be great for co-workers, teachers, coaches, hostess gifts, etc.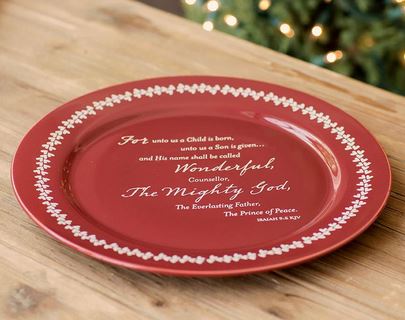 Really who wouldn't love a gorgeous plate full of treats?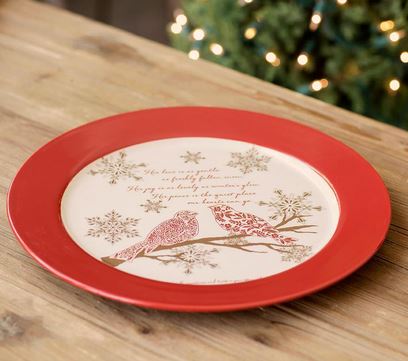 These DaySpring Flash Sale one day deals sell out quickly.