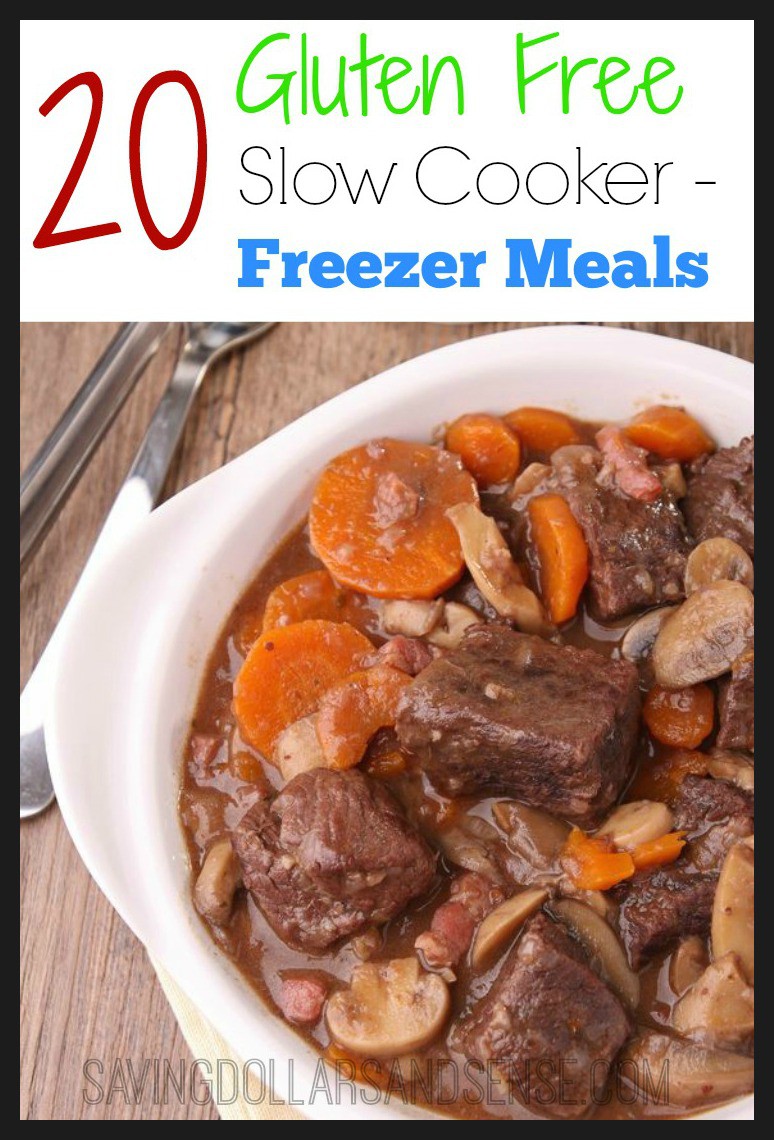 With Back to School just around the corner, I am looking for ways to make my life a little less busy.
My friend Erin has put together this amazing Gluten Free Slow Cooker Freezer Meal Plan, and is now offering it for the very low cost of $5!!
You will get Recipes & Shopping List with Assembly Instructions, Exclusive Access to Instructional Videos, plus Printable Recipe Cards for when assembling & Printable Stickers for your freezer baggies – all for just $5.00! 
Not needing to think about dinner all month long is totally worth five bucks in my opinion 🙂
I am telling you this is the way to go if you want to make meal times less about deciding and preparing food and more about enjoying dinner with your family this year.
Being able to grab a freezer pack and dump it into the slow cooker each day makes me feel like a super mom and wife.
If you don't have a slow cooker, check out this one that Erin recommends and works well with all of the recipes in the plan.
All of the work has been done for you, just head to Costco with your shopping list and pick up the ingredients you will need. She takes you step by step through the process through video so you can see for yourself exactly how to be successful preparing 20 Gluten Free Meals in less than 2 hours!
That is dinner for every week night for the next month done in less than 2 hours!!
Each recipe in this plan is DOUBLED, and each pack serves a family of 4. So these 10 meals make 20 packs total! 
Slow Cooker Chicken with Apples & Rosemary
Slow Cooker Pork Chops with Apples & Sweet Potatoes
Slow Cooker Sweet Potato Chicken Curry
Slow Cooker Italian Chicken
Slow Cooker BBQ Chicken & Potatoes
Slow Cooker Sausage, Peppers, Onions
Slow Cooker Italian Stew Roast
Slow Cooker Beef Stew
Slow Cooker Chicken Tortilla Soup
Slow Cooker Chicken & Sausage Stew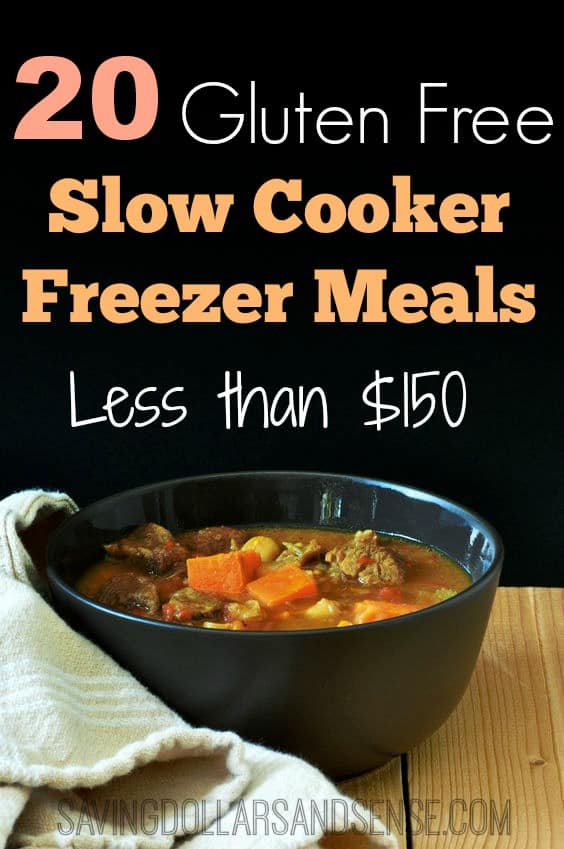 This package includes:
Printable Assembly Instructions – step by step guide to pulling all these meals together and into the freezer
Printable Assembly Cards – so you don't forget any ingredients in each bag
Printable Labels – you can print these out onto Avery #6874 label paper and stick them to your plastic baggies or containers.
Exclusive Access to the 3 Instructional Assembly Videos
Recipe List & Grocery List included as well!