A few weeks ago I was sent a box of fresh, organic smoothies to try from GreenBlender.com and share my honest thoughts about it here with you today.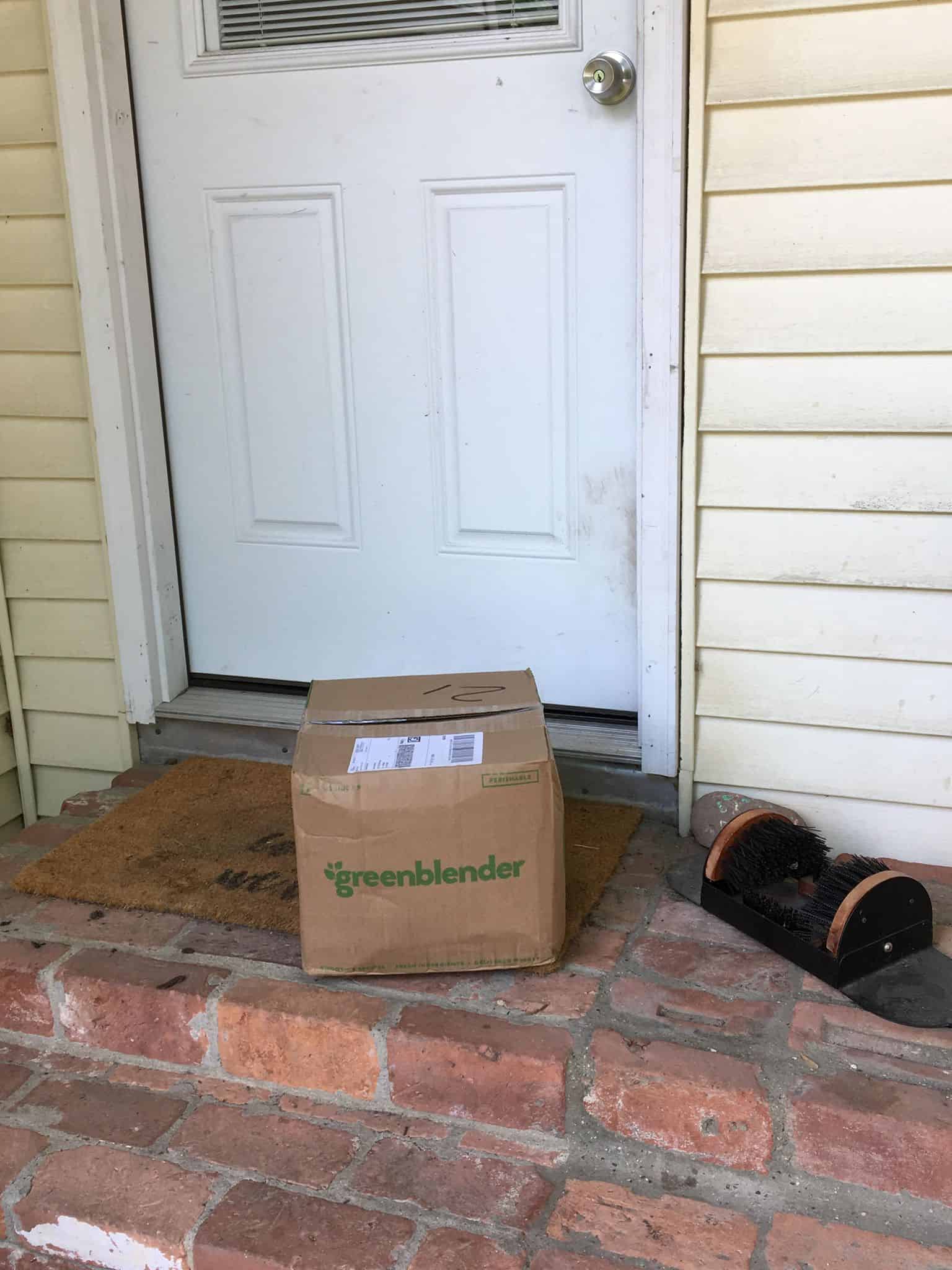 I was pretty excited when I was asked if I wanted to try a free shipment and jumped at the opportunity to try some GreenBlender Smoothies. I knew that we were going into an extra busy time around here and having some ready made healthy smoothies on hand would certainly be a blessing.
I will admit that I had a little bit of sticker shock when I first saw the cost of the box.
But when I broke down the cost per smoothie, I found that it came out to just $4.99 each. This is the exact same price that I was already spending to get smoothies from my favorite smoothie cafe, and I don't even have to leave the house!
What is GreenBlender?
GreenBlender is a smoothie delivery service that focuses on sourcing from organic farms, urban and local farms, green markets, and vendors who value sustainable practices whenever possible.
Each week, we send our members original recipes and pre-portioned ingredients to make smoothies at home. Every box will include all of the ingredients needed to make 5 different recipes, with 2 servings in each recipe (for a total of 10 smoothie servings).
Just pick the 5 most appealing smoothies from a selection of 8, and you're good to go!

There is no minimum subscription length and you can skip an upcoming delivery by managing your schedule in the deliveries section of your account.
I love that you can easily click pause on your account anytime you want to stop receiving boxes.
Right now you can save $10 on your first box when you use the coupon code GBSAVE10 during checkout, making your smoothies just $3.99 each!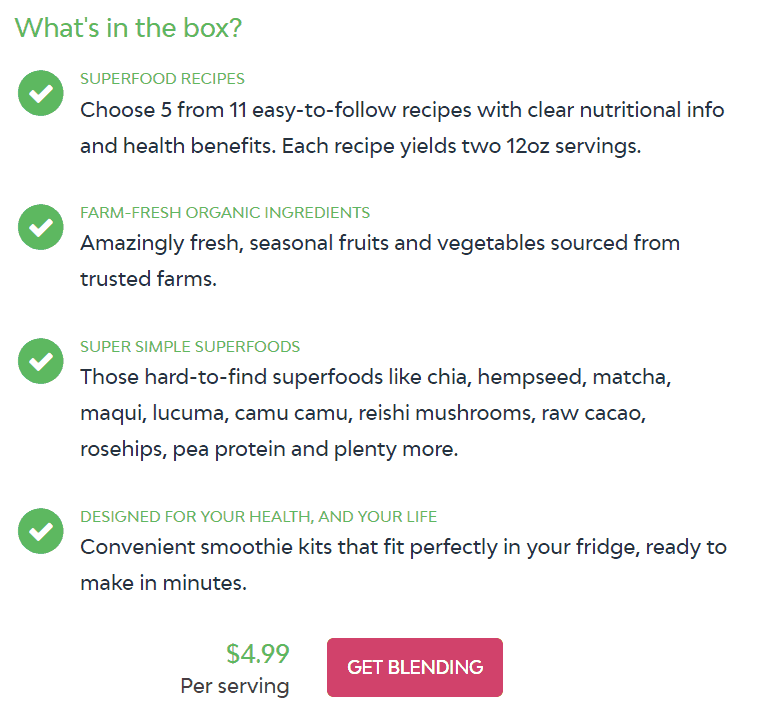 Rich and I both loved our smoothies!
Each smoothie package is individually wrapped and contains more than enough for two generous sized smoothies.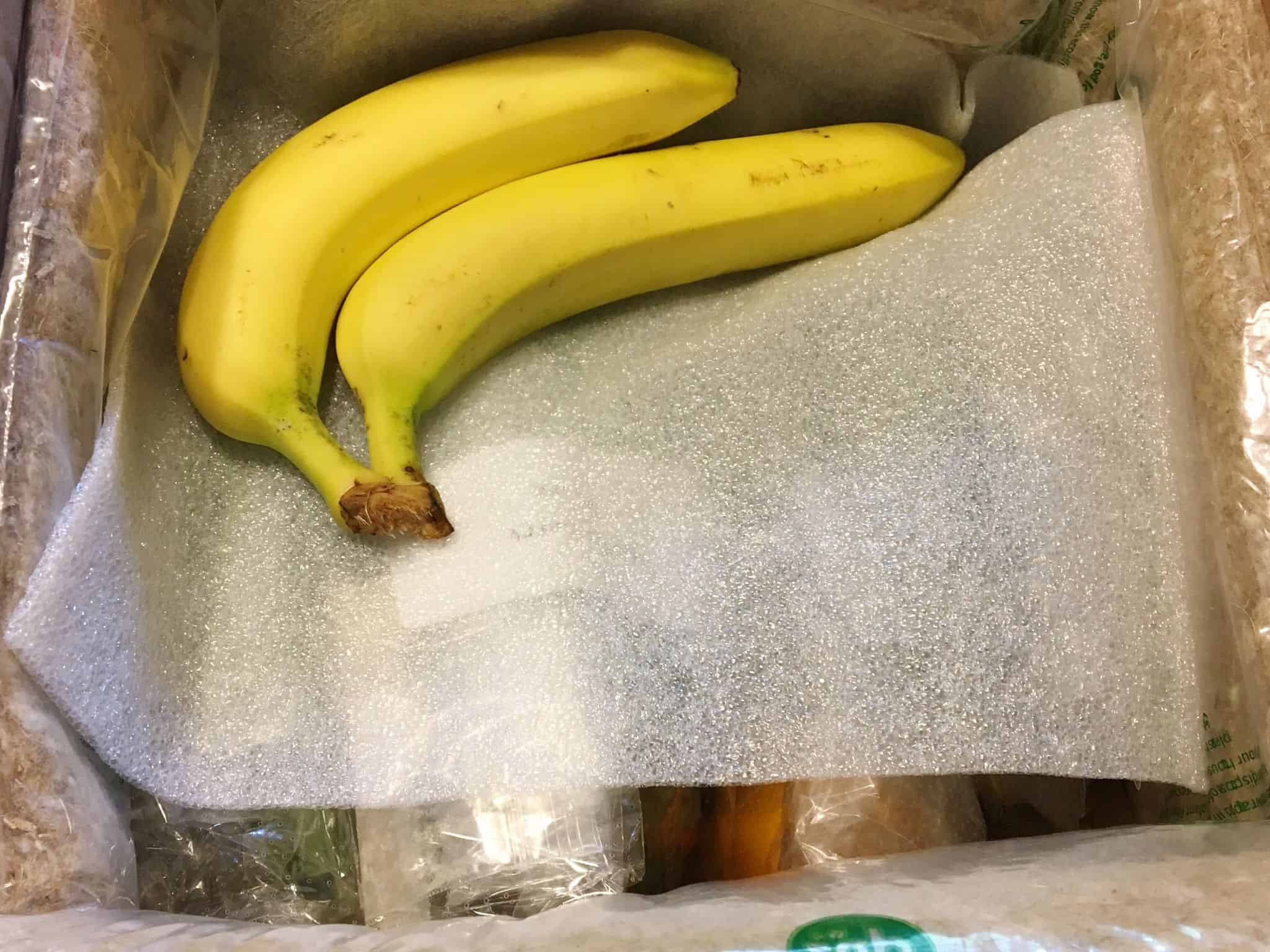 When the box arrives it is packaged in a way that keeps everything fresh until you can get home and put it away.
Since you get to choose when your box will arrive, you can guarantee it will be on a day that you can receive it easily.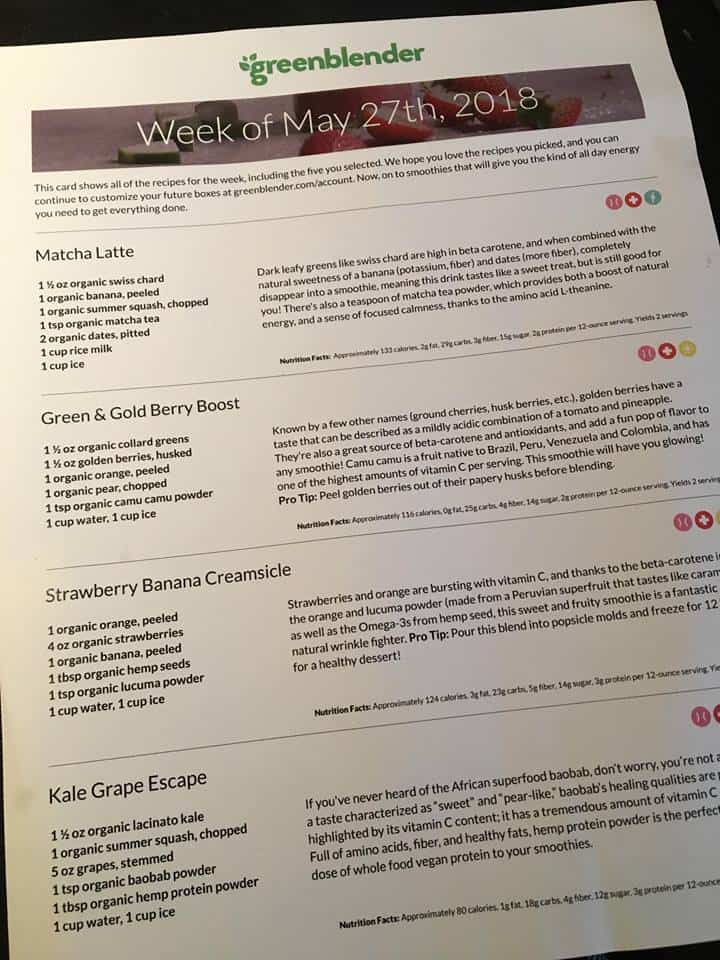 Your smoothie box includes a recipe card that lists all of the smoothie recipes that you chose, nutritional information,  and a few extra tidbits about why each ingredient included and what makes it so great!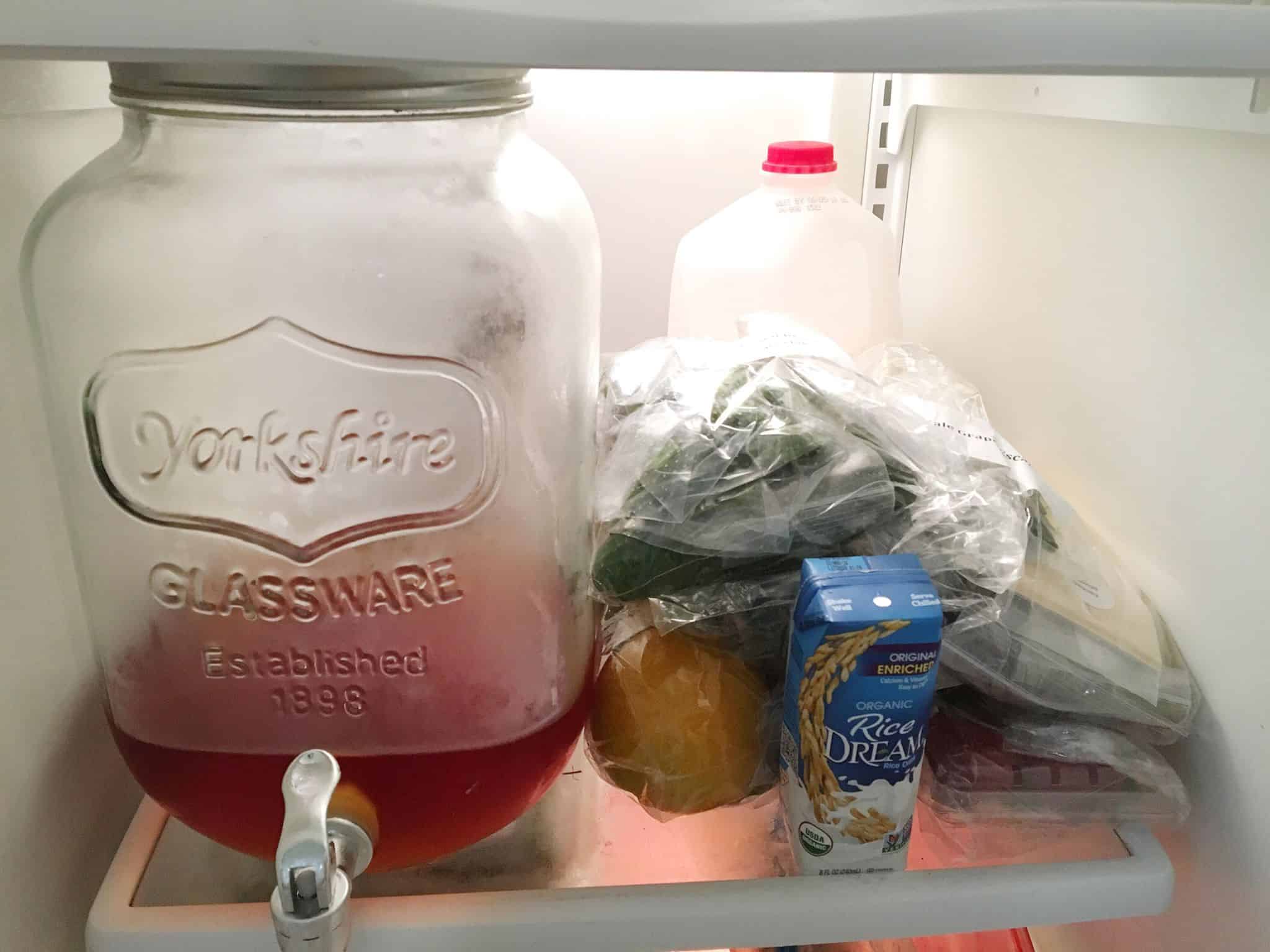 I loved being able to open the fridge and grab a compete smoothie package.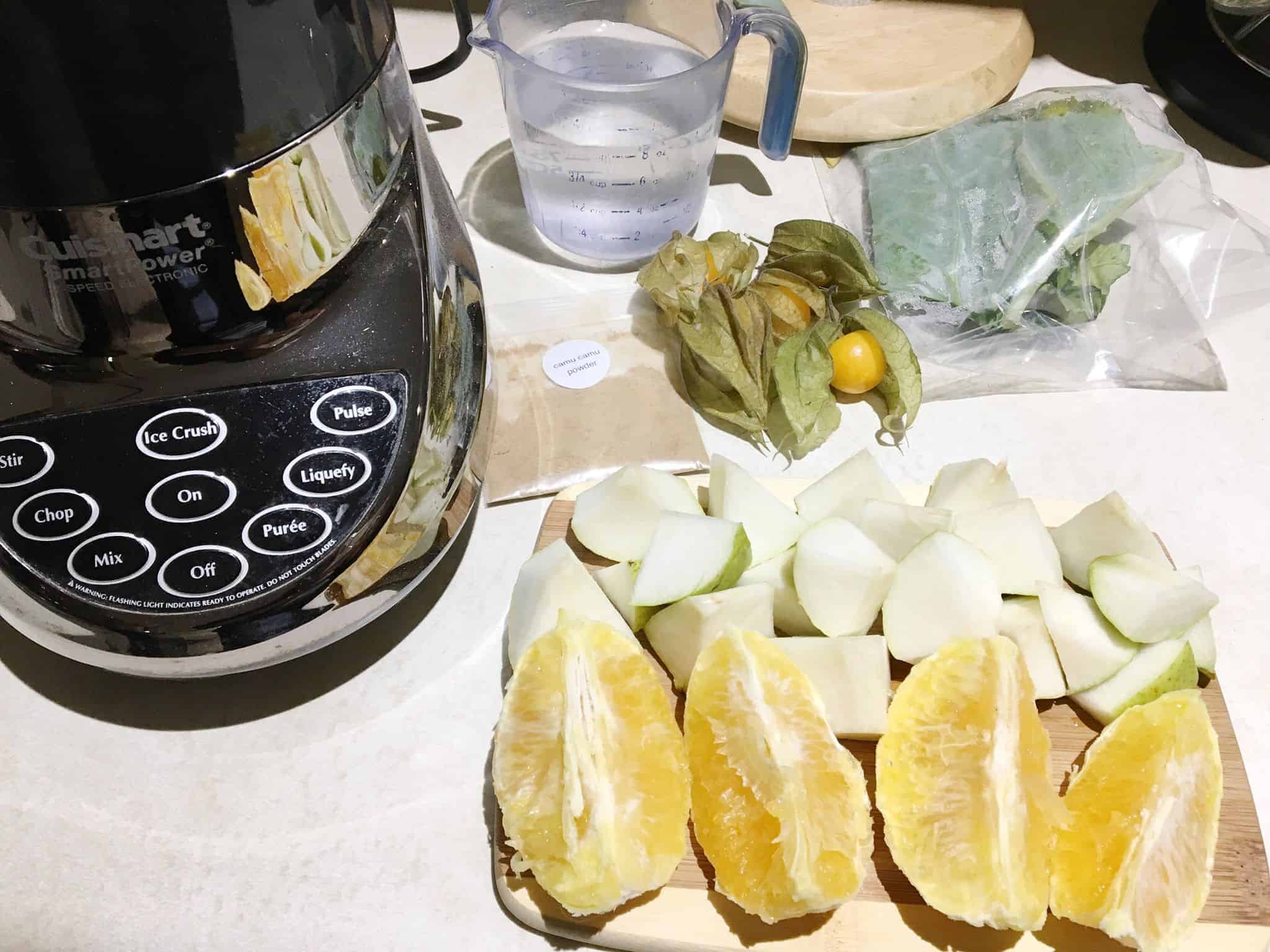 It takes just a few minutes to clean and chop up everything and then just throw it into your blender with some ice and water for a few moments.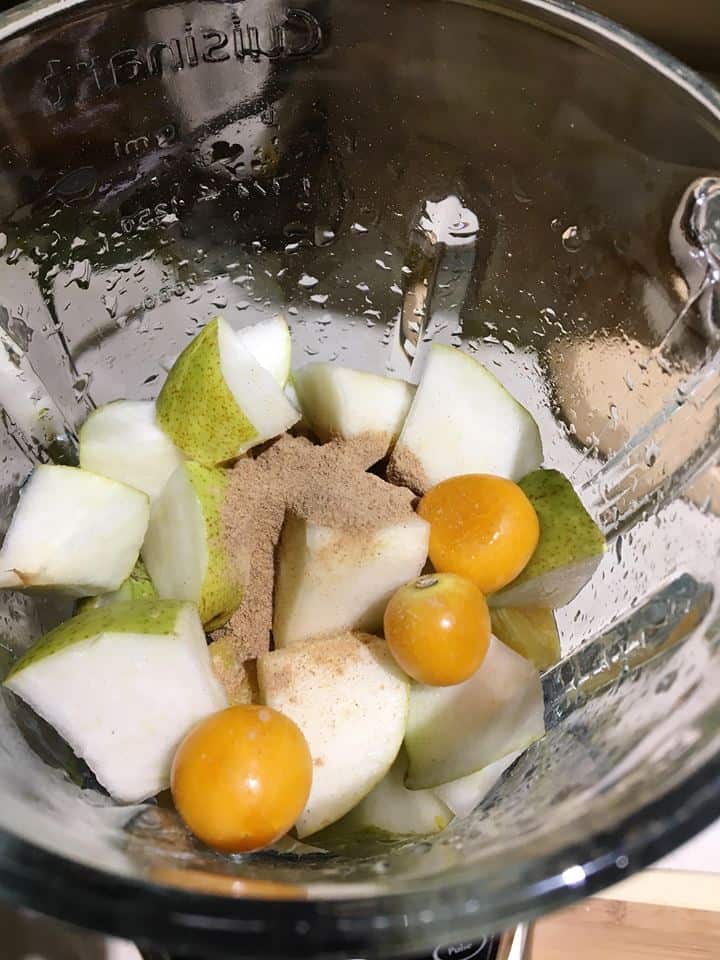 I chose the liquefy setting on my blender and it worked out great!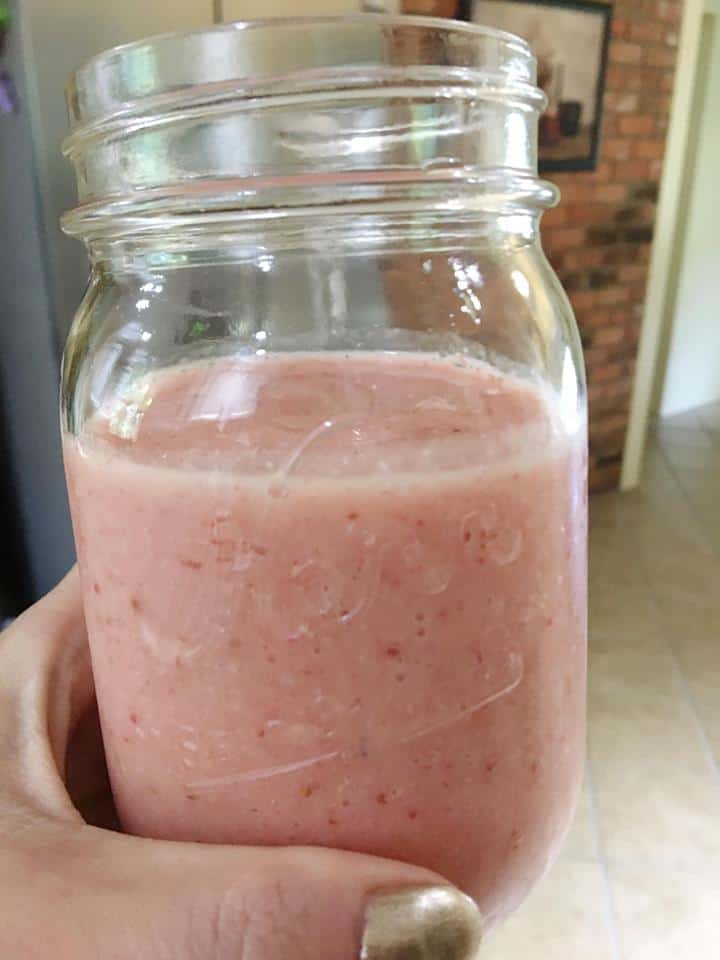 Our favorite of all of the smoothie recipes that we received from GreenBlender.com had to be the Strawberry Banana Creamsicle Smoothie!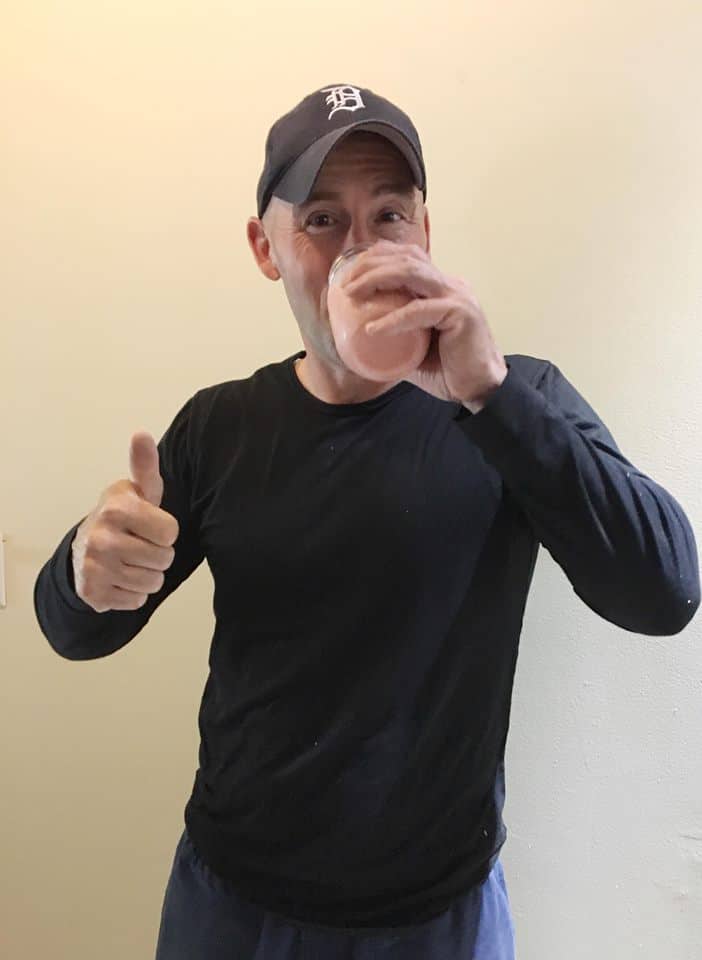 You can check it out more here.
*Although I received a free box of smoothies to try so I could share my honest thoughts with you, all opinions expressed in this post are solely my own.