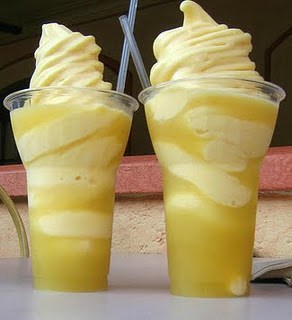 Photo Credit: Prudence Pennywise
We had our first Dole Whip a few years ago during our first trip to Disney and fell instantly in love!
Each year that we've returned that has been one of the highlights of our trip. So I am SO excited to make them at home without traveling all the way to Florida to get them.
Ingredients:
2 20 ounce cans Dole crushed pineapple with juice
2 tablespoons lemon juice
2 tablespoons lime juice
1/3 cup sugar
1 and 1/2 cups heavy whipping cream, whipped
You can find all of the directions to make your own homemade Dole Whip here.