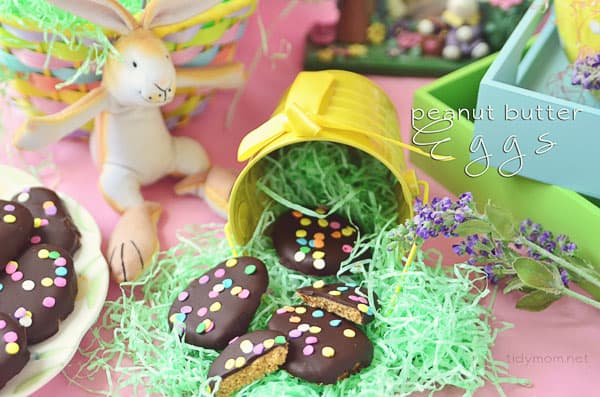 Photo Credit: Tidy Mom
I can't begin to tell you how crazy my husband gets for the Reese's peanut butter eggs each year! And I cringe a little each time he wants to pick up a couple packages because they are SO expensive and very bad for him.
Now I am going to knock his socks off when he comes home to find a batch of Homemade Peanut Butter Eggs waiting for him!
The ingredients are all things I have on hand except for the graham cracker crumbs which I'll need to pick up next time I am out shopping.
1¼ cup creamy peanut butter
5 Tablespoons unsalted butter, softened
3/4 cup graham cracker crumbs
1 cup powdered sugar
1/2 teaspoon sea salt
14 ounces chocolate, milk, semi-sweet or dark
1-2 Tablespoons shortening
You can find all of the directions to make these Homemade Peanut Butter Eggs here.