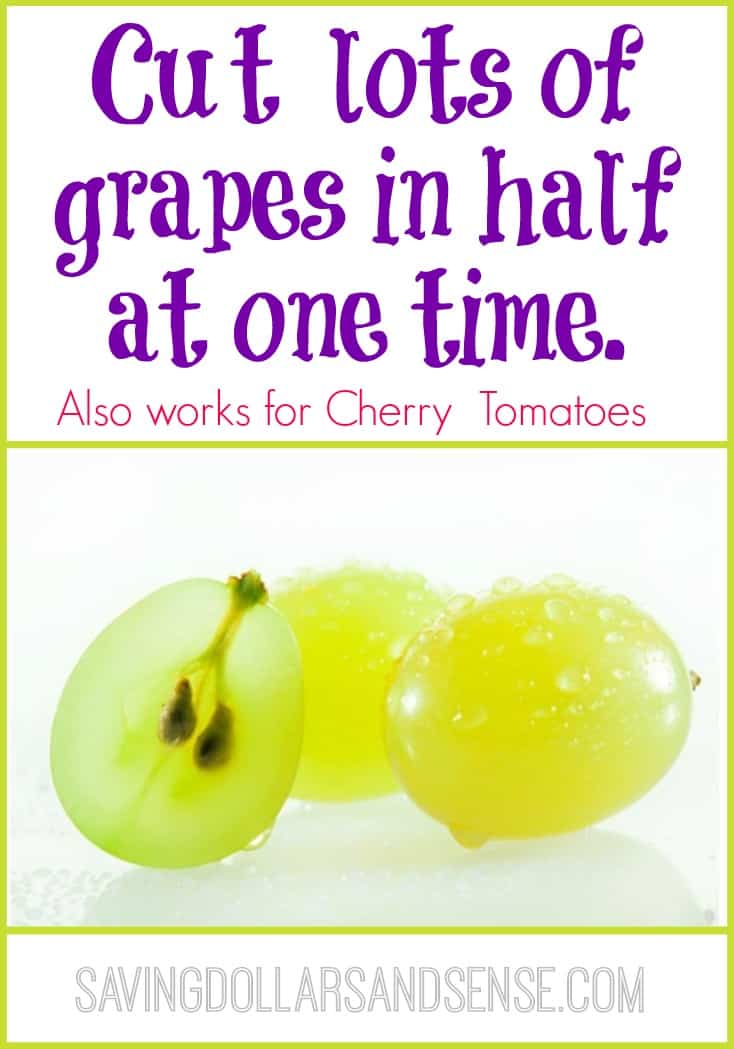 The other day I saw this video How to Cut Grapes in Half come across my Facebook Wall.
It really is a total time saver and life changer for those of you with little ones. You could use this same technique to cut a lot of cherry tomatoes in half at one time,  easily without the mess.
At the time that I was posting this, the video had already been shared over 127,000 times which tells me I am not the only one who was amazing to learn the trick to cutting grapes in half!