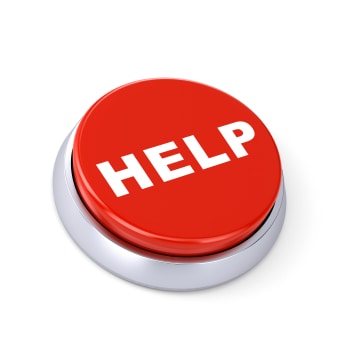 Can I just be really, really, really, really, real with you guys for a minute?
I know it is a new year and you probably already have plenty on your plates, but I really need some help and I am hoping some of you will be willing to spare a few minutes to help me (there may even be an Amazon Gift Card in it for you).
Here's the deal…
I'm going into my 9th year of blogging here at Saving Dollars and Sense and I have seen this place evolve in so many ways.
I started Saving Dollars and Sense at a time in my life when I was drowning in debt with very little hope of ever seeing the light on the other side ever again. I was simply trying to find new ways to make the money we did have coming in each month stretch as far as possible, and it just never seemed to go as far as we needed.
The tough reality is that when you are digging out of debt, it can be really lonely…
Creating a new financial legacy was not even on my mind the day I typed up my first blog post. I simply needed to write down what I was doing that way I could easily track what was working and what was not. It also had a strange way of keeping me accountable.
The truth is that I have always been the kind of person that ends up running out of steam halfway through a new goal.
Thanks to all of you, I found that I was not alone and I found so much support from knowing that there were so many of you dealing with the same things as I was and that we were all cheering each other on as we continued putting one foot in front of the other until one day I could see the light again.
This year it is my hope that I will continue to be able to bring you exactly the things you need to keep moving forward in your own journey to gain financial independence. This is where I need your help 🙂
Saving Dollars and Sense is getting a makeover this year!
This will be the first time in several years that we are completely revamping the site and I am super excited about what's in store for you. But first I really need your help. I want to know what you hope to find when you visit here.
I know that many of you never leave comments, and I completely understand which is why I have created this completely anonymous reader survey.
Now is your chance to tell me like it is, the good, bad & ugly! I need to know what you like and don't like, so I know what to get rid of and what to add.
You'll also get the added benefit of knowing that you are partially responsible for what we decide to share on Saving Dollars and Sense in 2016 and beyond.
Thanks SO much for being a huge part of this community!