Prepare for Christmas with the FREE Thriving Family 2014 Advent Activity Calendar: Journey to the Manger.
Get daily faith activities, puzzles, an interactive Advent poster and character cutouts to place on the poster.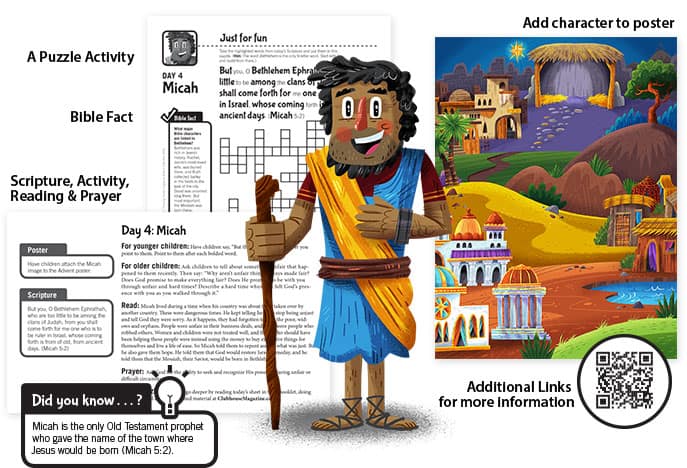 Download 26 individual characters, one for each day of Advent.
Then discover the Journey to the Manger by adding a new character to the poster each day. At the end of Advent, you will have created a full-character scene, like the one shown below.