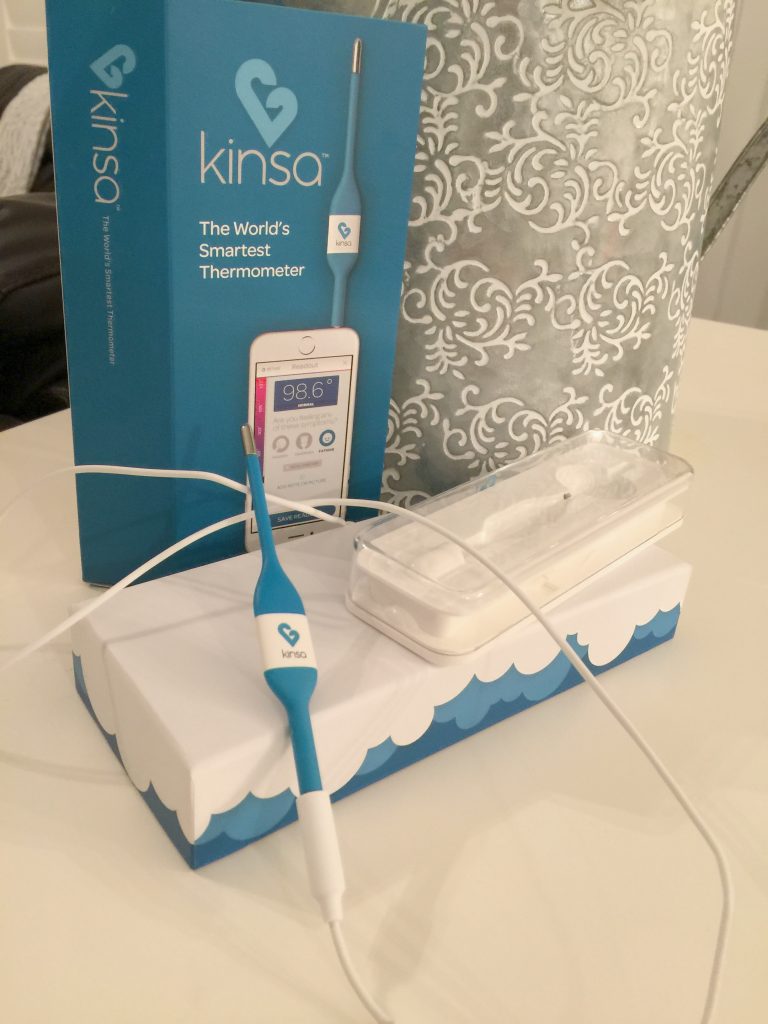 Thermometers sure have come a long way since the days when my kiddos were little and I had to try to keep them still long enough to get an accurate reading, this one works with your smartphone to give you the most accurate results.
This new Kinsa award-winning tool is so much more than a thermometer and makes Dr. Mom's job easier when she is dealing with sick little ones.
Kinsa is thin and flexible, making it not only more comfortable, but also the most unbreakable thermometer on the market for all ages.

Kids love Kinsa's bubble popping game, bright colors, and simple, visual symptom options so much that they don't only stay put for readings, they ask for Kinsa again and again.
The World's Smallest Thermometer is just $14.99 (was $24.99)with FREE Shipping today!