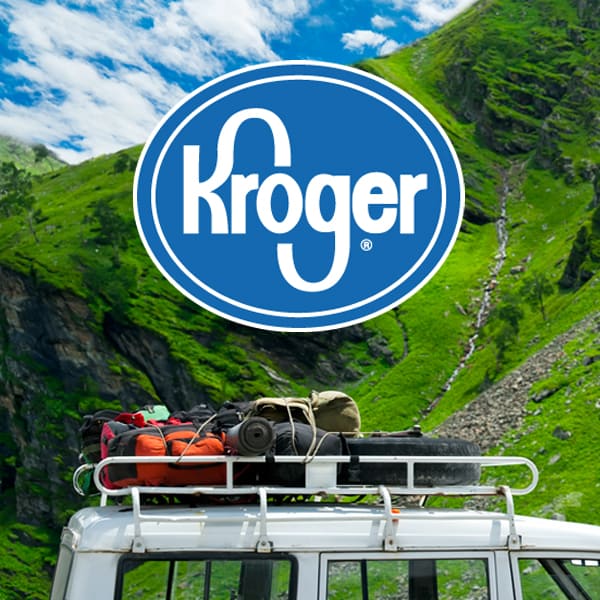 Are we friends on Facebook yet?
With the price of gas constantly going up we have had to really think about where will will travel this summer.
Thankfully we are close enough to several different state parks with beautiful beaches, trails, and barbecue facilities that we won't have any trouble enjoying the summer with day trips. That is when we aren't relaxing with great food and company in our own backyard retreat!
Although we are planning to stay close to home this year that doesn't mean we aren't planning to have a great summer vacation! Thanks to Kroger, not only will I be able to save on any picnic or barbecue necessities, but we will be able to save up to $1 off every gallon of gas we buy from participating gas stations when we take advantage of the Double Your Fun 2X Fuel Points Weekends.
What are Kroger 2X Fuel Points Weekends??
Every $1 spent on qualifying items at Kroger earns you one fuel point. To help you fuel your summer, Kroger is offering a digital coupon that will double fuel points earned while shopping at Kroger on weekends. Therefore, every $1 spent on the weekend amounts to two fuel points.

These extra fuel points can be used to save up to $1 per gallon when you redeem 1,000 fuel points at any Kroger Fuel Center, and at participating stations.
You can find all of the details here.
In honor of this awesome promotion I am giving one lucky Saving Dollars and Sense reader the opportunity to win a $100 Kroger Gift Card.
Here's how to enter:
Leave me a comment telling me all about your best summer time plans.
This giveaway is open to all legal residents of the US age 18 and older and will end on July 13th.
**Although I received compensation for sharing this information and the gift card for this giveaway was supplied to me free of charge from Kroger, all opinions expressed are solely mine.
Don't forget that there will be a new giveaway posted every evening this week, so come back each day!