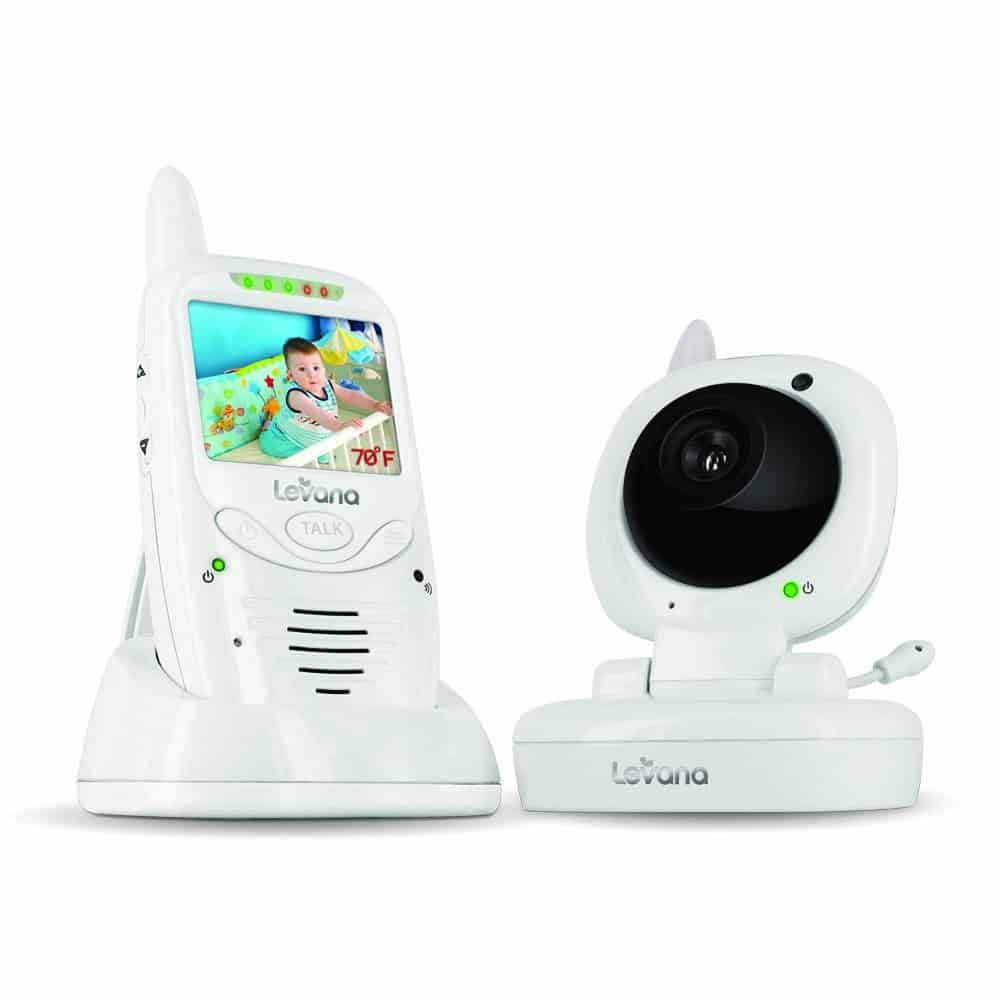 I am happy to bring you another great baby product review.
This time it is for a product that I admit I have often wondered just how necessary they are. After all, I didn't use one when my kids were babies. But after learning more about this product, I am convinced that it is a pretty awesome addition to your home long after baby grows up!
Levana Jena Digital Baby Video Monitor with 8 Hour Rechargeable Battery and Talk to Baby Intercom
When baby is asleep in her crib, it's a mother's instinct to want to check on her every few minutes.
With a quality baby monitor, however, you can view your little one at any time without worry.
The Levana Jena Digital Baby Video Monitor makes it easy to keep up with your infant without possibly disturbing her as she snoozes.
Perhaps the best feature of this baby monitor is the video camera. Many parents want to be able to SEE their infant, not just hear them through an audio receiver. The Levana Jena Digital Baby Video Monitor features crisp, clear image so you can see your little one as easily as you could if you were standing in the nursery.
The automatic night vision feature makes it easy to check on your infant even in the middle of the night.
The rechargeable battery for the Levana Jena Digital Baby Video Monitor lasts up to eight hours. That can get you through most naps or possibly an entire night of sleep before needing a charge. The PEEP feature of this monitor can extend the battery life an extra two hours by turning off the video function when there is no sounds in the nursery.
The signal that transmits video to the monitor is completely private, so no one near by can pick it up and view your baby.
The Levana Jena Digital Baby Video Monitor works up to 500 feet away, so you can be outside gardening or taking out the trash while still keeping an eye on your little one.
When your little one is having a tough time sleeping, the talk to baby intercom feature allows you to soothe her without entering her room. You can also alert her that you are coming to her room, hopefully calming her before you get there. When your child is older, this feature comes in handy to call her to the dinner table.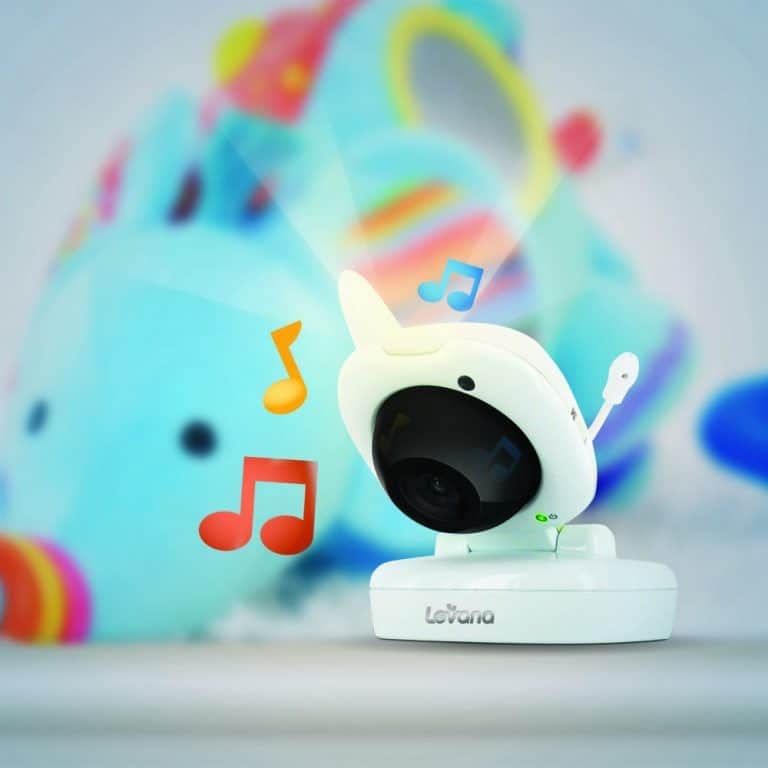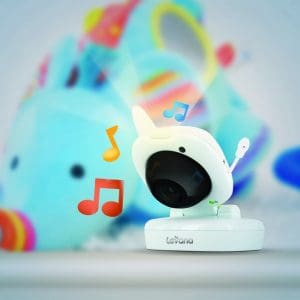 Along with the intercom, the Levana Jena Digital Baby Video Monitor comes pre-installed with five sweet lullabies to help your baby sleep. You have the ability to start and stop or change the song with the video receiver so you don't have to go to your baby's nursery to control the music.
Because we don't want our babies to be too hot or cold while they sleep, this video baby monitor makes it easy to monitor the temperature of their nursery. The receiver's screen shows the temperature at all times, and can be set to display in Fahrenheit or Celsius.
This post is part of a series of Baby Product Reviews: