This Little Live Pets S3 Clever Keet Review is part of the new 2015 Hottest Toys series that I will be sharing here on Saving Dollars and Sense that will highlight each of the hottest toys for the 2015 holiday toy season.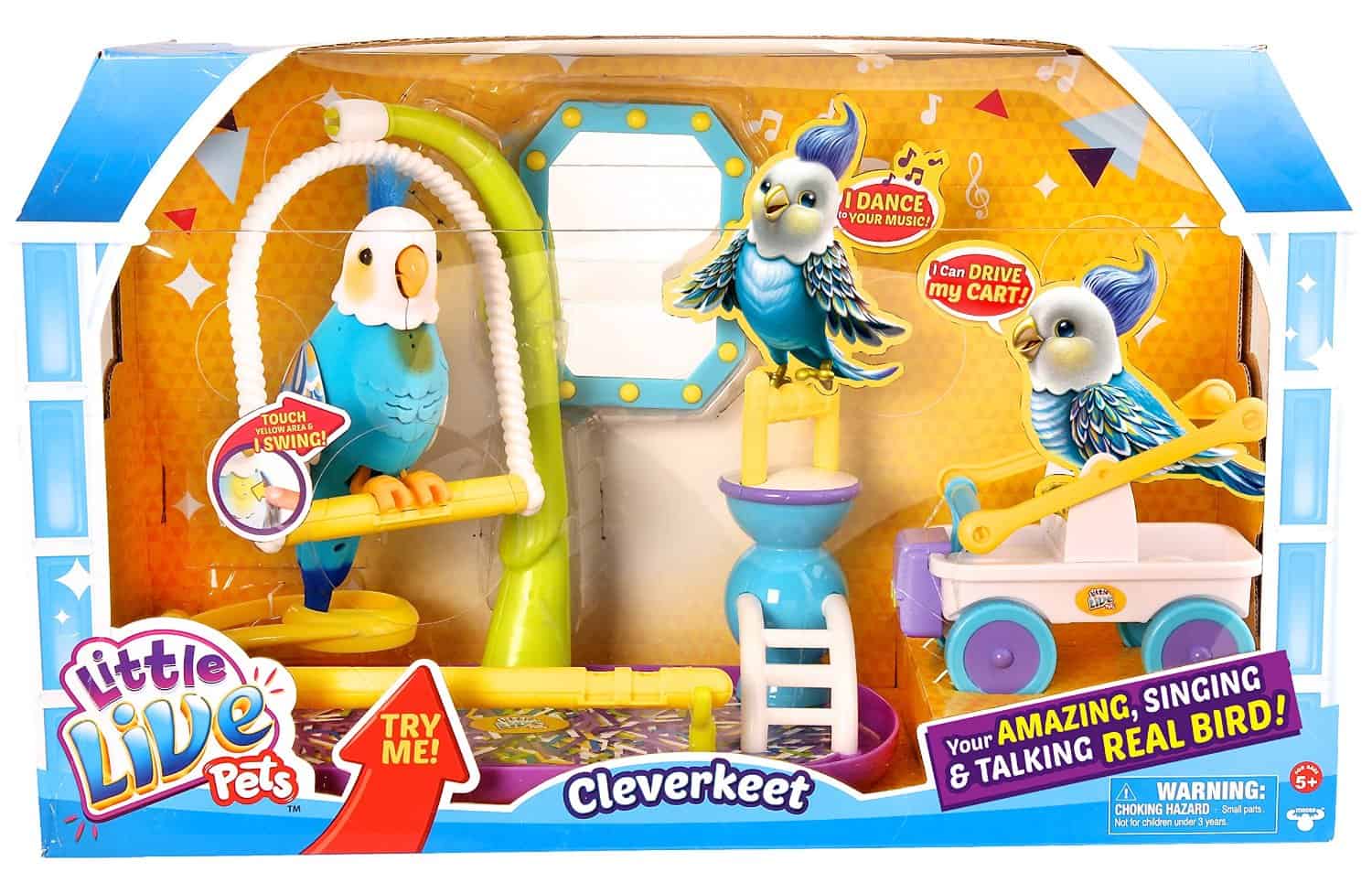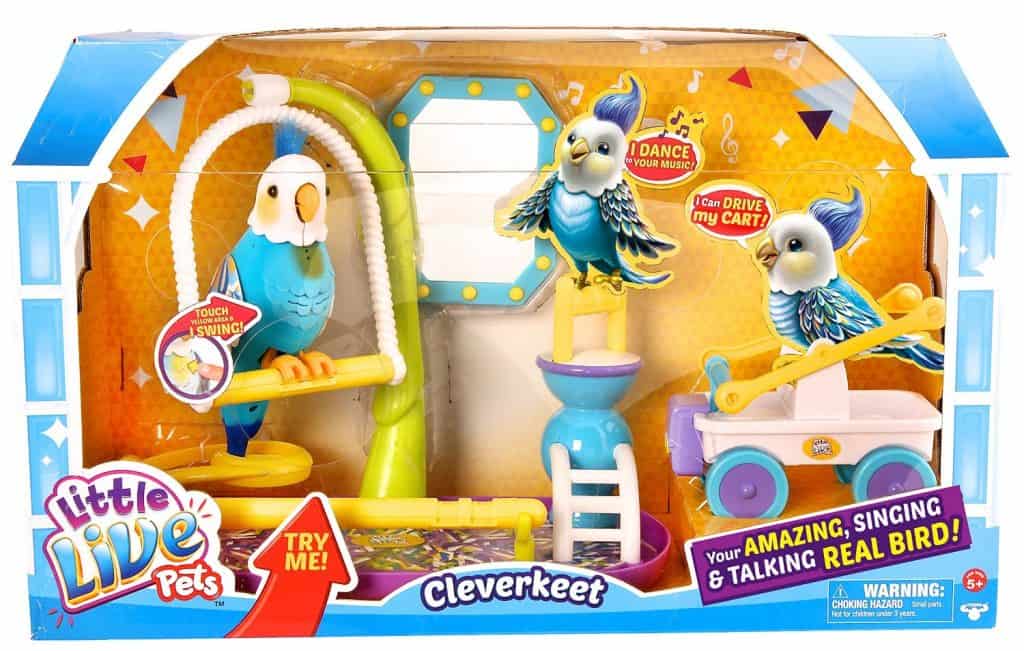 Each year we wait to see which toys will make it onto the Toys R Us Toy List so that we will know which toys your kiddos will be asking for and which toys will be in high demand. For the next couple of weeks, I will choose one new toy from the list to share with you so you can be an informed shopper this year.
Little Live Pets S3 Clever Keet is a lifelike parrot that will keep your child entertained with hours of dancing, singing, talking, and tricks. It's a wonderful chance for you to give your child the gift of a pet without the hassles of pet ownership.
The possibilities for imaginative and social play are endless. Clever Keet is bound to bring joy, laughter, and some crazy parrot antics to your home. Just make sure you're prepared for some raucous noise!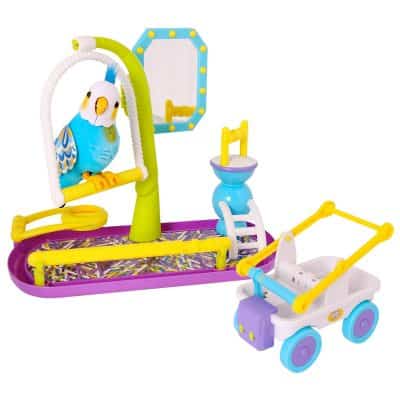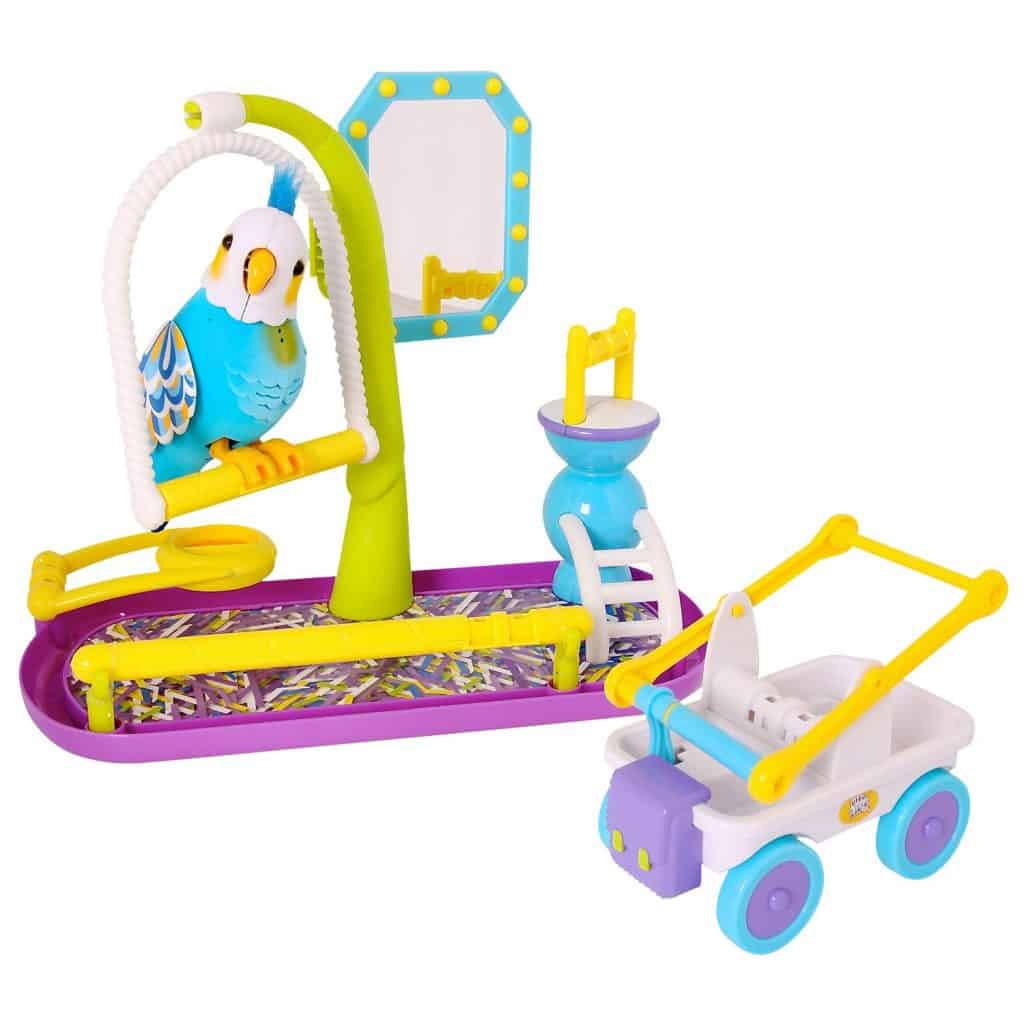 Features of Little Live Pets S3 Clever Keet
Clever Keet, our adorable little parrot, records words and phrases up to 11 seconds long and repeats them back to you. Tell Clever Keet you love him and he'll love you back in return!
The parrot also makes a range of sounds like tweeting, whistling, and singing, and entertains with movements like bathing, dancing, flapping, and riding in its little cart.
There are many fun accessories for Clever Keet to play with too – the perch, swing, mirror, cart, and food bowl. The cage that comes with this package is perfect for taking Clever Keet to a friend's house or on holiday.
Is Clever Keet Worth Buying?
This is the perfect gift for any child who longs for a pet. Parents who have purchased Clever Keet say that the toy offers plenty of learning along the way.
Pros
This toy opens up a world of storytelling and imagination. The Keet is very responsive to play, riding his cart, flapping in a birdbath, and chattering back as your child speaks.
Kids love making up funny words and having Clever Keet repeat them back. There will also be some incidental learning here as children improve vocal skills and extend their vocabulary. Be prepared for a few surprises and practical jokes.
Cons
The toy is not recommended for children under 3 years of age because the small parts can be a choking hazard. Teaching your children to keep their smaller toys away from their baby siblings is a great way to introduce responsibility.
Conclusion
From pirate adventures to pet-shop shenanigans, there are so many imaginative possibilities with this toy. The Clever Keet is also perfect in homes where owning a live pet is not possible.
In fact, Clever Keet is far better than a real bird. There's no cleaning up after it, it plays when your child wants to play, there's no risk of rough children hurting it, and it will never peck!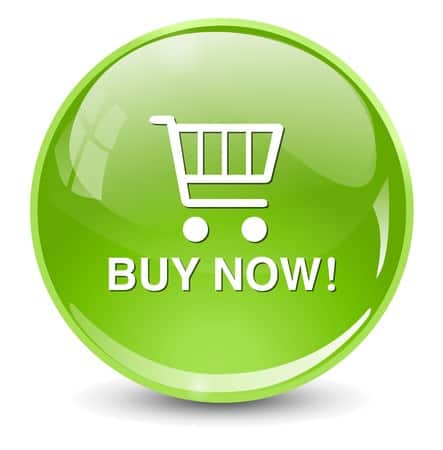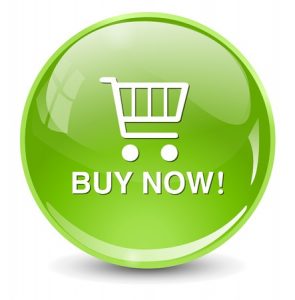 Read all of the 2015 Hottest Holiday Toy Reviews to learn which toys are the right choice for you.