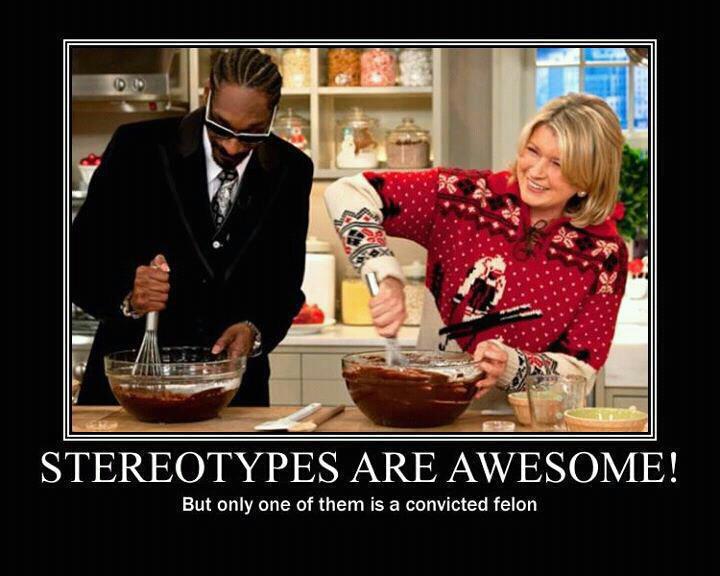 For those of you who believe that we are living in a time that is not racially charged, this post is for you.
The picture above scrolled past my eyes this morning while I was looking through Facebook. And I knew right away I needed to share it because it is just so fitting for me today. I've been struggling with this post all morning. Not sure if I should share it since it is not exactly deal-related, and truthfully I was concerned with how you might take it.
First, let me give you a little background about myself.
I grew up in Detroit. I went to the public schools there and all but a small handful of my friends were black.
I know there is some controversy over which term to use – black or African American, but my friends were black and still are (and they are okay with it – I've asked).
I was the minority growing up. In fact many years I would find I was the only white girl in my class.
But I didn't care!
I won't go into how you will find the same racist spirit at work on either end of the color spectrum, other than to say it is in the fallen nature to want to place yourself above someone else.
And when you are part of the majority it seems only natural to make sure the minority stays put in order to preserve your place.
Regardless of where you look there will always be a minority and a majority. There will always be hate.
There will always be ignorance. And there will always be those on either side of it. But hopefully, those of us who see this will not sit by while Uncle so an so makes his nasty remarks about the other as if they were fact.
I hate the way some of my white peers act as if they are superior simply because of the color skin God gave them as if somehow they had any say in the matter.
Until last year we lived in a neighborhood on the outskirts of Detroit that has become increasingly urban.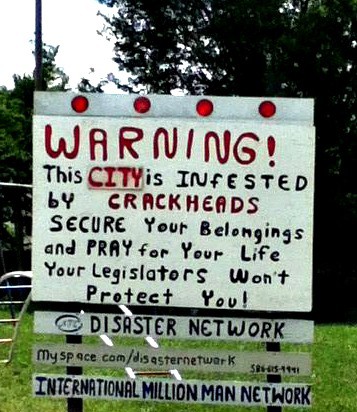 This is a picture my son took at the entrance of a park on the border of Detroit. Note that it used to say "This park is infested". Someone has covered the park and changed it to the city.
Because of the garbage happening inside the city of Detroit, many families have been forced to leave the city in search of things those of us who live outside the city take for granted. Safe streets, a capable police & firefighting force, and schools that have the resources to give our kids what they need to live in this changing world.
I'll add here that there are many great things happening in Detroit and I am hopeful that it will continue in a positive direction. But for those who live on the outer edges of the city, this is why many are fleeing.
So when the families moved out, they chose neighborhoods like mine to move into.
My husband and I were at our house in the city yesterday to care for the yard and continue to prepare it for one of the families looking for a home in the area. We were talking with one of our (white) neighbors and I was appalled at the way he blatantly said he didn't want us renting to any "them" as he nodded his head towards one of the homes that a young family had moved into last year who happen to be black.
Not that particular family, but THEM. And we knew exactly what he was saying because the truth is he isn't the first person to say it to us on our old street. They (the white on our old block) are scared to death that we might choose a black family to live in our home?!!
Seriously!
We asked why he thought that was a bad idea and his reason was "they" are loud and party too much?
Well, that is funny because for the last 14 years that we lived there it was his family that parties every single weekend into the wee hours of the morning. We have witnessed sexual acts in the front yard, cars being smashed in with baseball bats, regular visits from the police and people cleaning up garbage & clothing that was left all over the street because when they have a party is stretches far beyond just their house.
And he is complaining about a family who had ONE party last summer with a DJ that was completely cleaned up and over by midnight?
I'm sorry to break it to him, but it was not the black families moving in that motivated us to find a way to move.
It is not about black or white skin, but rather what kind of person you are while living in that skinsuit. And I would choose a black family for our house over a white family like his any day if given the choice.
If you want to read more about things that are happening in our country that are racially charged, you'll find plenty of information here.