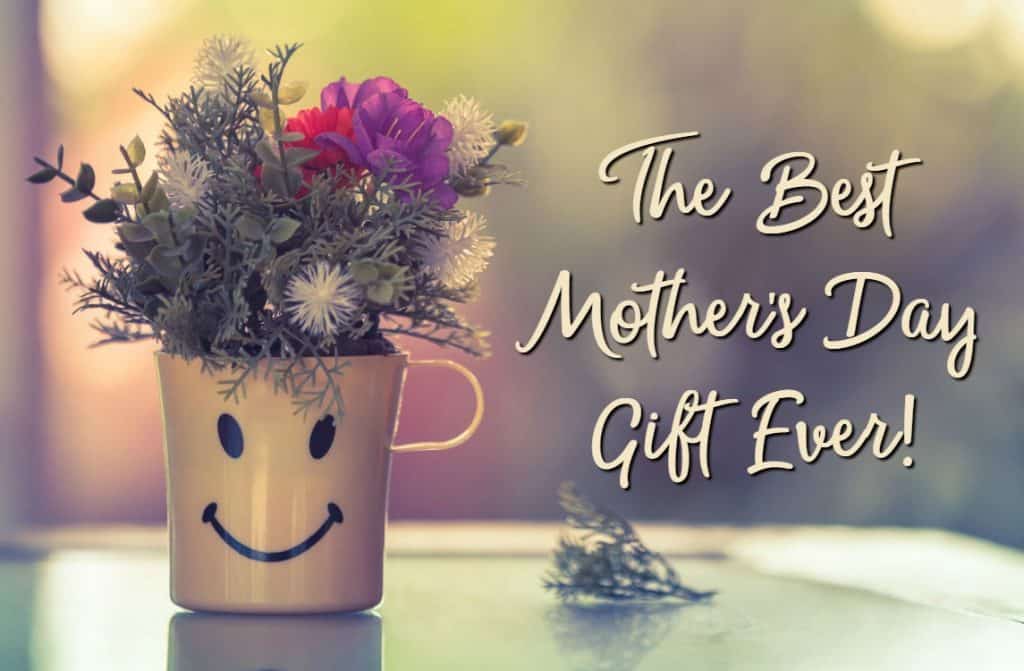 It's been a while since I have offered an essential oils special and I thought Mother's Day was the absolute perfect time to do so! You guys know I cannot stop talking about these little bottles of plant juice!
I am constantly learning new ways to use my oils to replace my cleaning products and my health and beauty products, which used to be filled with ingredients that are considered poisonous and outlawed in most other countries.
I know I cannot remove all of the bad chemicals around me. But I will continue to do what I can to remove what I can and reduce the amount that I am exposing my body to.
Oh! And these products last forever and that saves me so much money!
Okay…maybe not forever, but pretty close to that 😉
Now through May 31st, 2017 You'll be able to score a Premium Essential Oil Kit with a FREE Diffuser and get a bottle of Tangerine Essential Oil FREE too!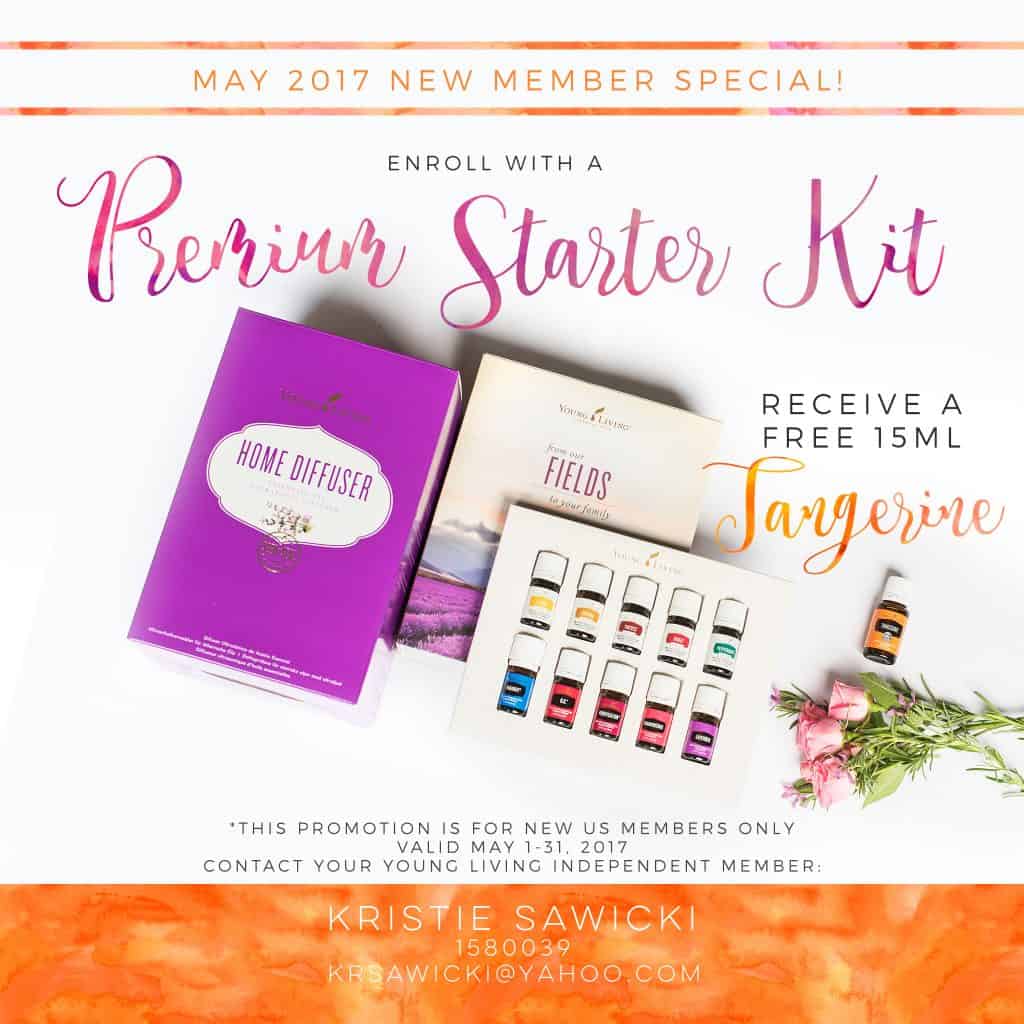 Plus I have something special I want to personally give to anyone that orders their kit and uses my Member #1590039 and Enroller #1580039.
When you use my numbers while you are placing your order, I will get a referral fee which I use to send you a wonderful kit and welcome package with my favorite tools, recipes and books so you can get started swapping out the toxic junk right away.
And you'll be able to access our secret members-only Facebook Groups, online classes, newsletters, contests, and MORE!
It's my favorite place to hang out each day <3
Also you can now use Paypal to place your order!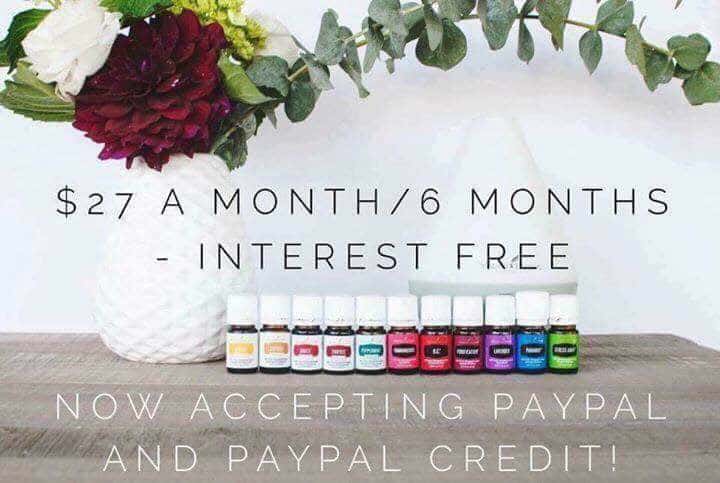 When you are checking out, you can choose to use Paypal credit to complete your purchase and pay just $27 per month for 6 months to get your kit today!
You'll still get all of the freebies and access to the groups 🙂
Lastly, I want to take a moment to point out a super amazing offer to anyone that is totally ready to jump all in and completely swap out their lifestyle immediately. All while saving the most money and getting THE BEST DEAL available.
I present to you the All In Kit!!!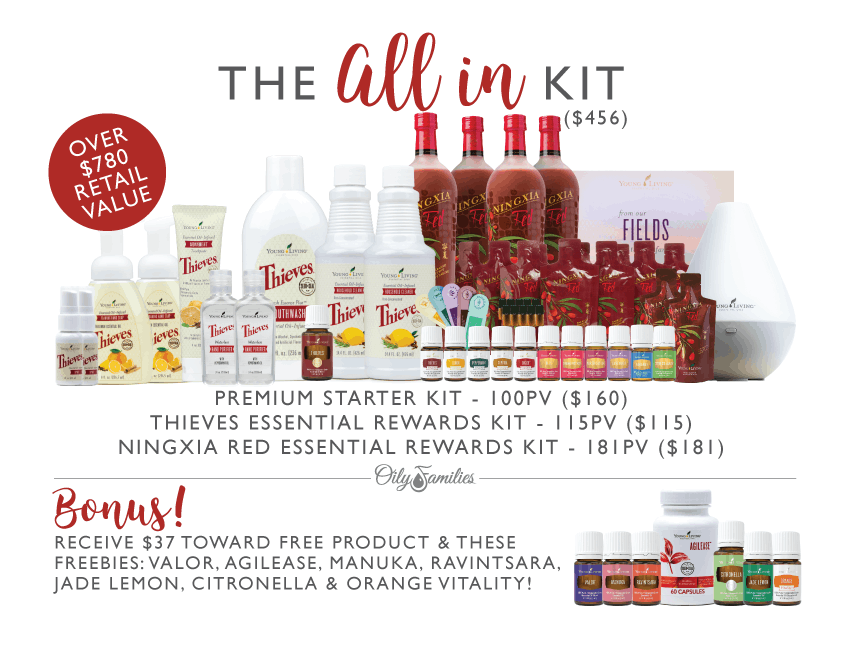 *Each month the Bonus freebies change.
If you are ready to buy a starter kit, then be sure to sign up as a wholesale member (with one of the premium starter kits) through the instructions below to take advantage of these freebies!
1. Head over to the Young Living page here and fill out your information. Be sure the "Wholesale Member" option is checked so that you don't end up paying retail prices (which are 24% more than wholesale). Be sure the "sponsor ID" and "enroller id" say 1580039 (so that I can send you your freebies!)

2. Select which starter kit you want to get. My recommendation would be the Premium Starter Kit (and that's the one where you get all of the freebies!) Those are the oils that I use almost every single day!
3. I'd recommend skipping the Step 3 (Optional) part of the sign-up process unless you know that you are going to be ordering every month or want to order the All In Kit. I'll send over an email with more details on that part of things after you sign up (if you're going to be purchasing products monthly then it's a great program that will give you credit back with each order and save you on shipping costs).
4. Go through the checkout process.
5. After you sign up, send an email to krsawicki@yahoo.com mentioning the code "SDSOILS" and letting me know that you signed up through this promotion so that I will know to send you your freebies! Feel free to ask any questions in the email and I will also help you find the information that you need.
IMPORTANT:  This promotion is only available when you sign up with the sponsor ID and enroller ID as #1580039.  Also, if you recommend this promotion to a friend (or group of friends) and they sign up too through this promotion then please let me know so that you can get credit for referring them.
*Disclaimer: These statements have not been evaluated by the Food and Drug Administration. This information is not intended to diagnose, treat, cure or prevent any disease. The information on this site is not intended or implied to be a substitute for professional medical advice, diagnosis or treatment. Please confirm any information obtained from or through this web site with other sources, and review all information regarding any medical condition or treatment with your physician. Never disregard professional medical advice or delay seeking medical treatment because of something you have read on this website.