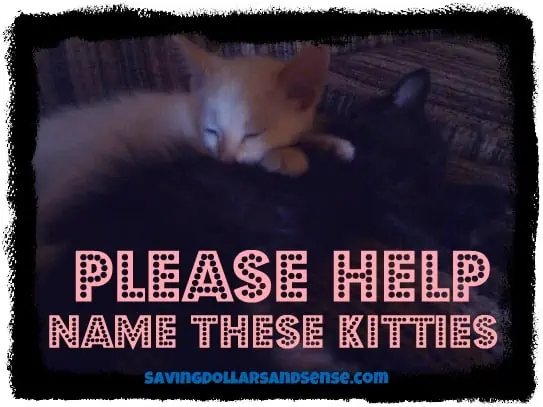 We recently had two new furry felines join our family!
We never really planned to add cats to our family, but after our dog, Buddy went to heaven last month we decided we would fulfill our sons wish for a kitten.
He'd been dropping hints for several years, but our dogs were not cat-friendly and we were afraid of what could happen if we brought a cat into a house dominated by dogs.
But with both dogs gone now, there were no other excuses.
While we were on vacation in Philadelphia our daughter sent her brother a picture of a sweet little kitten that her friend was getting rid of, and between the two of them, they convinced us to say yes before the night was up.
They thought they were really great at convincing us, but we had already decided to surprise our son with a kitten when we got home from vacation so this just made it easier on us.
When we got home, our daughter shoed up with two kittens, and they were so sweet we couldn't resist keeping them both.
However, it has been several weeks now and we still have not chosen a name for them!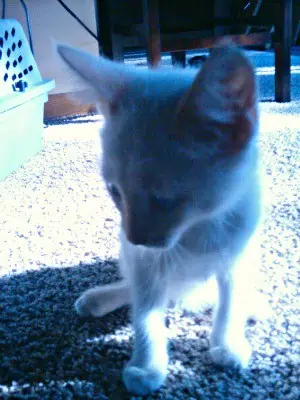 The white male cat has been called Snowball, Mr. White, Tales, and Pinky.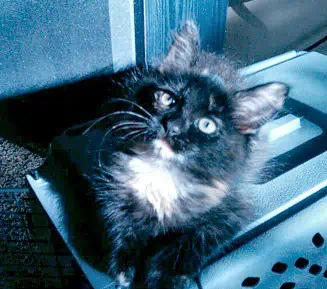 The black female cat has been called Dragon, Gizmo, Monster, Patches, and Paws.
We NEED help!
We obviously can't have these kittens walking around without a proper name. We do pretty much all like the names above, the problem is that none of them feel right really which is why we can't seem to settle on one name.
So I am hoping you can offer up some suggestions.