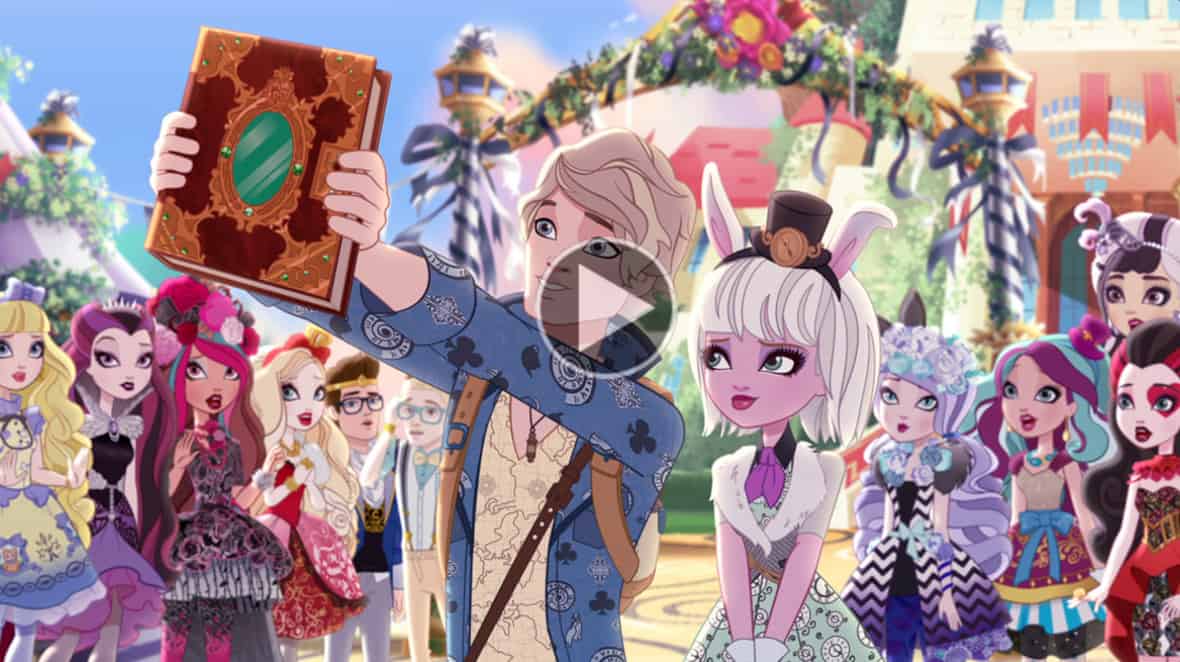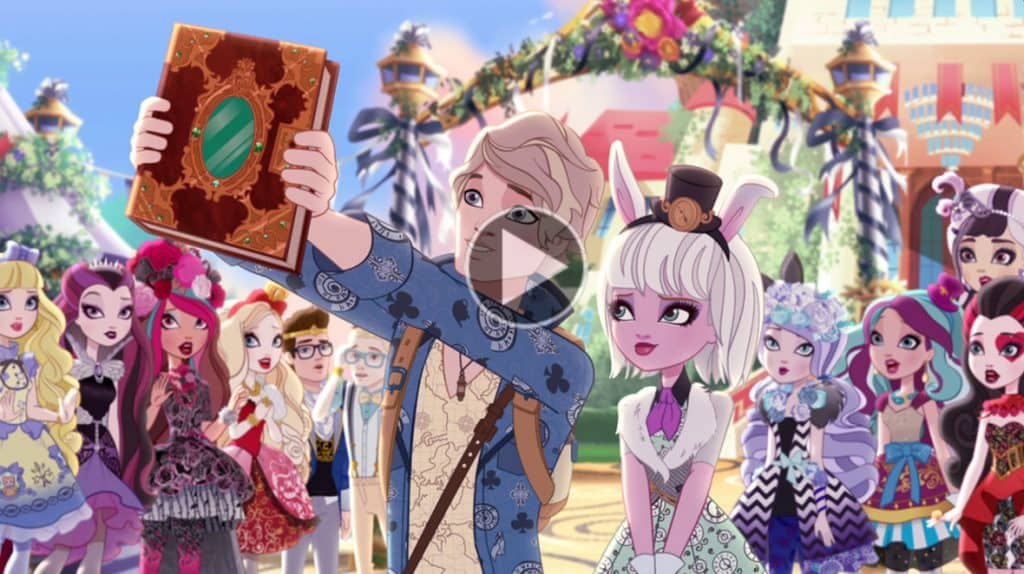 Ever wonder what happened to the storybook characters we grew up with like the Mad Hatter, Snow White, and the Evil Queen?
Turns out they are parents now too, and their children are studying at the enchanted high school of Ever After High, a boarding school for teens destined to follow in their famous parents' fairytale footsteps.
The all-new original special Ever After High: Spring Unsprung, premiering Friday, celebrates the idea that the story of your life is not written in permanent ink. You have the power to create your own destiny.
Netflix is full of great original series for kids!
Growing up I always love the Richie Rich cartoons, in fact, I am not married to a Rich with a son named Richie of my very own 😉
Here are a few Netflix Original series to check out the next time you are surfing for something to entertain your kids during these cold and snowy indoor days.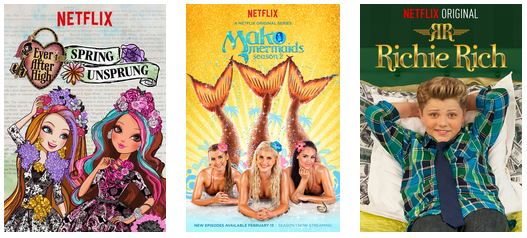 1. Ever After High (2/6)
Welcome to Ever After High, a boarding school for teens destined to follow in their famous parents' fairytale footsteps. Only this is high school, and that spells drama. Some, like Apple White, Daring Charming and Blondie Lockes, embrace their "happily ever afters," while others, like Raven Queen and Cedar Wood, choose to rewrite their stories — which could change the fate of everyone else at school.
2. Mako Mermaids (2/13)
In this hit sequel to "H20: Just Add Water," new merman Zac becomes a target of the mermaid council when they see his strong and mysterious connection to Mako Island as a threat to mermaids everywhere. To stop Zac, they send two new young mermaids ashore to strip him of his merman powers, not knowing that there might be another merman in town that poses an even greater risk to the pod.
3. Richie Rich (2/20)
Richie Rich, the same entrepreneur we grew up with, is back but this time his refusal to eat his veggies has made him a trillionaire.
Here are some other great titles to inspire your kiddos to forge their own paths in life.
For little kids:

1. Build and fix things: Handy Manny
2. Make a discovery: Sid the Science Kid
3. Walk on the moon: Justin Time: Blast off!
4. Explore the ocean: Octonauts
For big kids:

1. Make sweet treats: Cupcake Wars
2. Get into show biz: Fame High
3. Represent Team USA: The Gabby Douglas Story
4. Master the kitchen: Chopped
For teens & parents:

1. Get the corner office: Undercover Boss
2. Travel the world: Anthony Bourdain: Parts Unknown
3. Walk the red carpet: Liz & Dick
4. Run my own restaurant: Wahlburgers
How do you inspire your kids to find something that they love to do and pursue it?