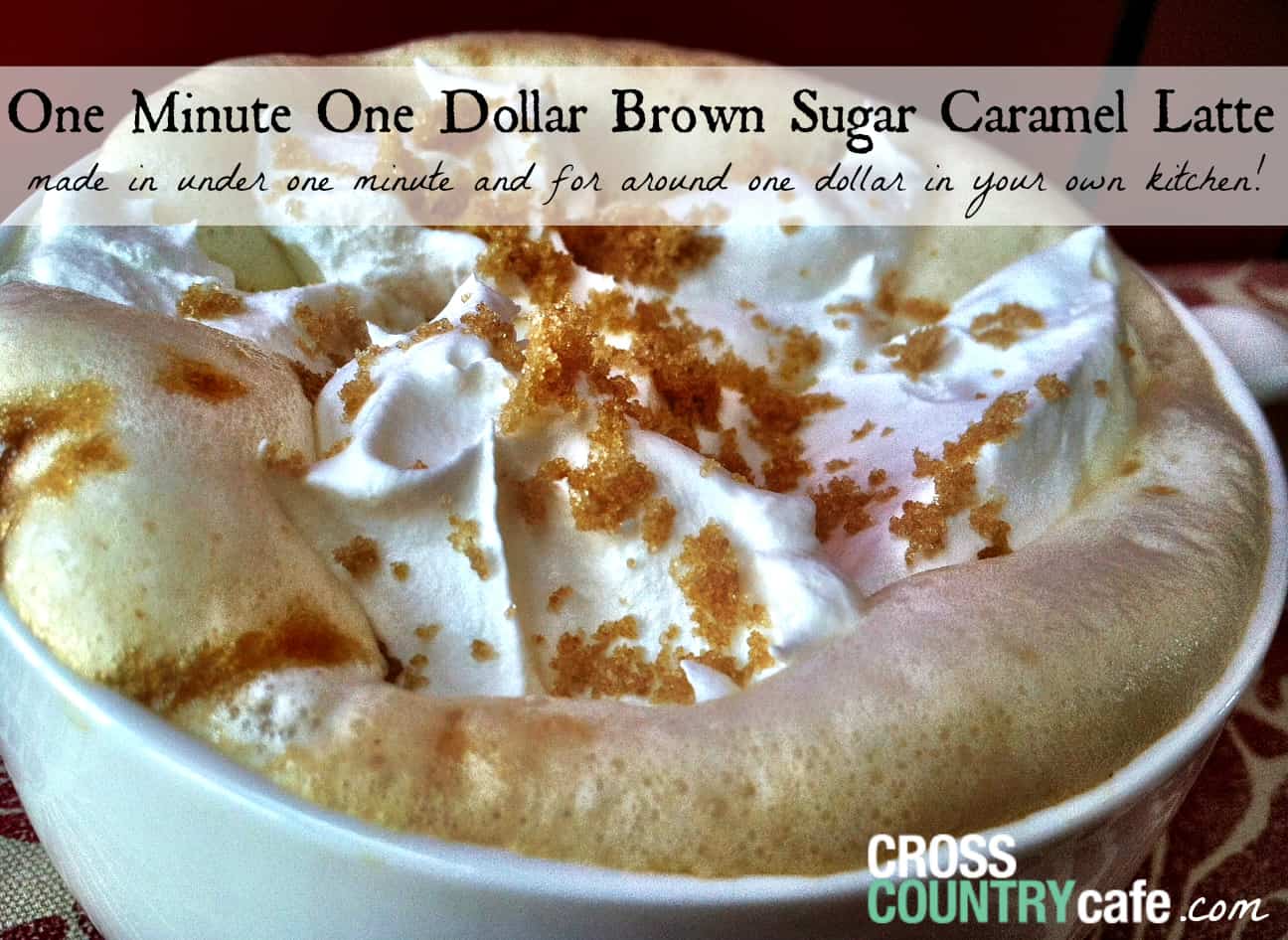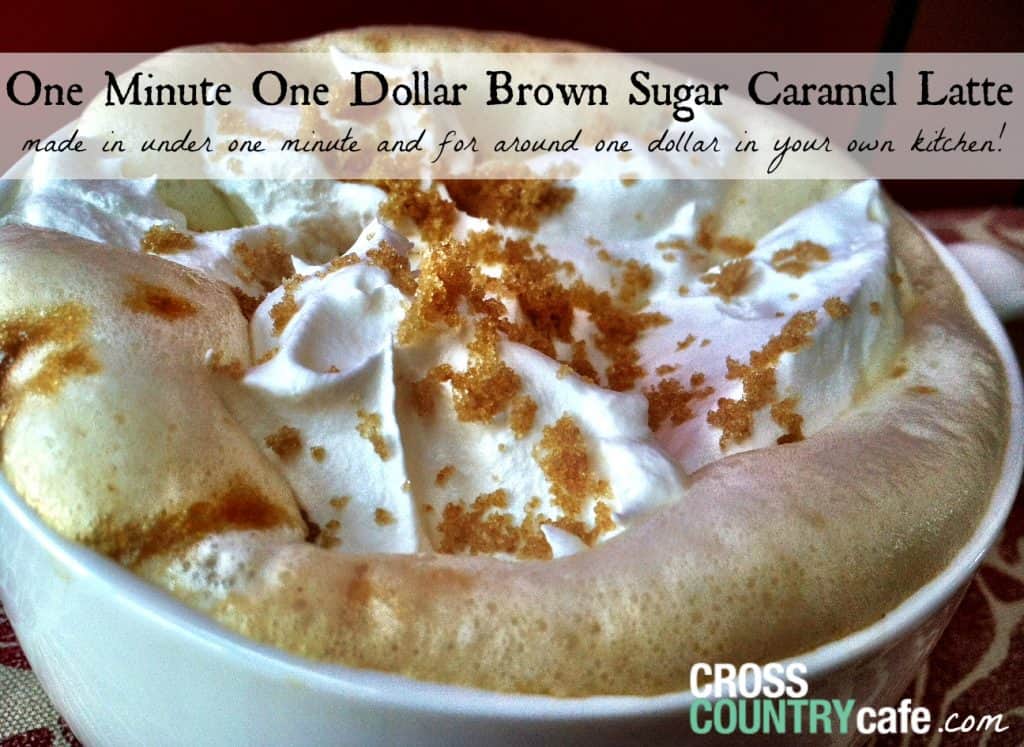 I admit that I don't drink coffee much these days, but when I do I want it to be a really great cup! I am a sucker for specialty flavored coffee drinks but they can be SO expensive!
Use this recipe at home to make One Minute Brown Sugar Caramel Latte for just $1.20!!!
Ingredients:
Cool Whip
1 Tablespoon Brown Sugar
If you are spending a little too much at your favorite coffee shop, try this and save over $100 a year by making your own version at home!!