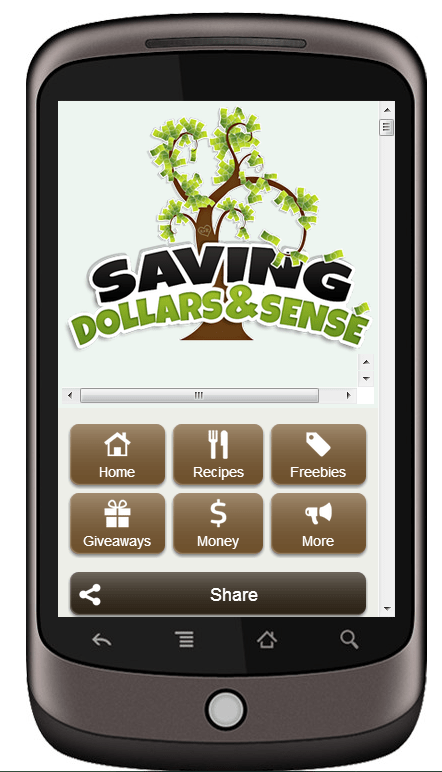 In case you missed the news, Saving Dollars and Sense has just launched a brand new mobile site!
I hope you will find it much easier to navigate and take advantage of the deals and freebies that I share. I know that many of you access the SD&S site directly from your phones and tablets and have probably found the previous mobile site to be quite frustrating to use to say the least and I want to apologize for that.
Until last week I really had never paid any attention to the mobile side of the site.  Then I got a new iPhone 4S and saw what you've been dealing with all this time.  I felt terrible and made it my priority to offer those of you who use your phones to access the site something great, and I believe I have been able to do just that.
Please take a minute to check out the new mobile version of Saving Dollars and Sense.  Have a look around and then leave me a comment to let me know what you think.  is there anything that is missing that you would like to to try to add or is there something you'd like to see removed?
I will take all suggestions seriously, thanks 🙂