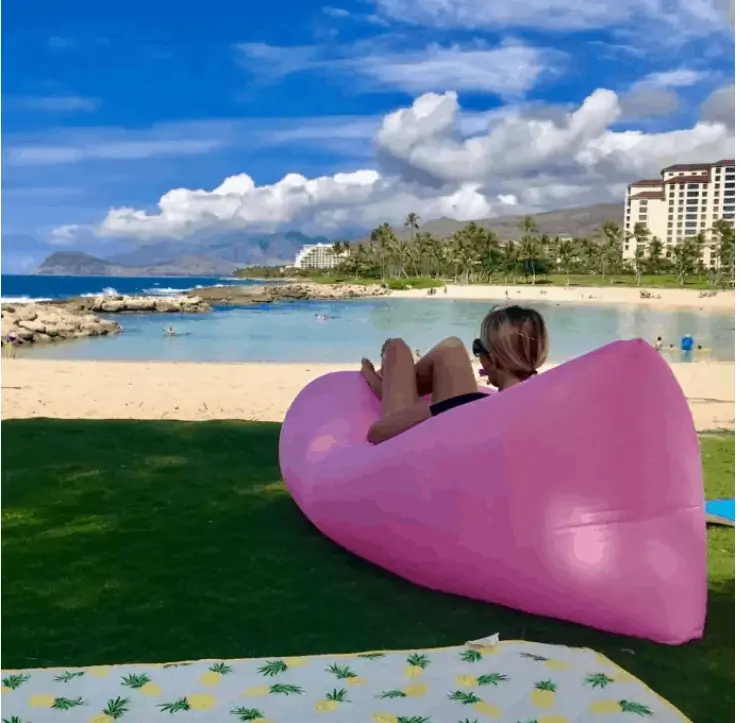 These air loungers are perfect for camping, relaxing on the beach, or even just enjoying any outdoor event comfortably!
They are lightweight and come in portable bags with an adjustable strap making them easy to carry.
Pick from a variety of 9 fun colors including; Dark Pink, dark green, black, pink, dark blue, sky blue, lime green, purple and orange.
The lounge inflates in seconds, just simply, sway until it is full of air.