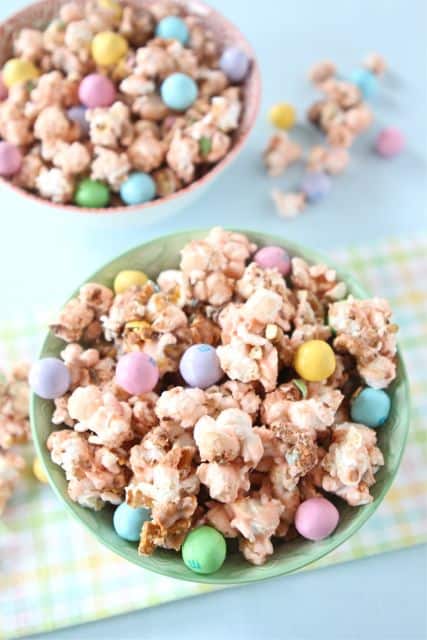 Photo Credit: Two Peas & Their Pod
Okay just reading the name of this recipe makes me hungry! Salted Caramel Easter Popcorn is sure to look great at an Easter party because it is so colorful and attractive.
The ingredients are simple:
6 cups plain popped popcorn
2 cups coarsely chopped salted pretzels
1 cup granulated sugar
1/2 teaspoon sea salt, plus more for sprinkling
1/4 cup water
1/3 cup heavy cream
1/2 teaspoon vanilla extract
1 cup miniature marshmallows
Drop of red food coloring if you want to make the popcorn pink for Easter
1 1/2 cups Easter Pretzel M&M's
You can find all of the directions to make Salted Caramel Easter Popcorn here.