The following is a sponsored post, all views and opinions are my own. 
With the holidays upon us, this is a great time to get yourself a Sam's Club Membership!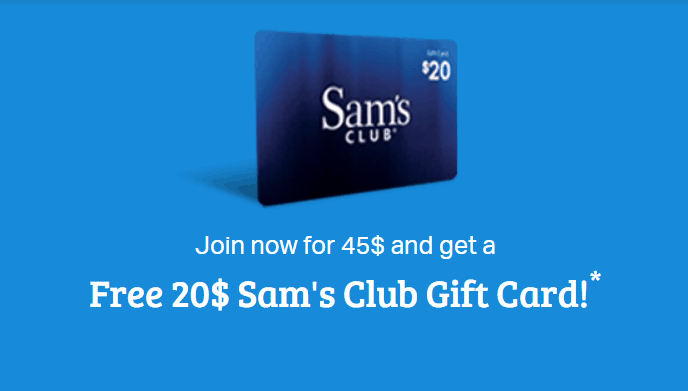 This is a must have for moms at all stages of life.
My membership has come in handy for all kinds of celebrations and I cannot imagine being without it! I know that I can find everything I need, in the quantities that I need, when I visit my local Sam's Club store.
It is perfect for new moms because they have every day low prices on everything needed for babies & toddlers, including diapers, food, toys and gear too.
They offer super convenient options like Scan & Go, Club Pickup and a subscription service to make getting all of the essentials as quickly and simply as possible. Because let's face it, the last place moms want to find themselves is trying to navigate Sam's Club during the holiday shopping seasons with their kids in tow.
Sam's Club just makes life so much easier for moms!
Today get your Sam's Club Membership for $45 and they will give you a $20 Gift Card FREE!
In fact there is a fun Twitter Party coming up in a few days just for new moms that I wanted to make sure that you knew about.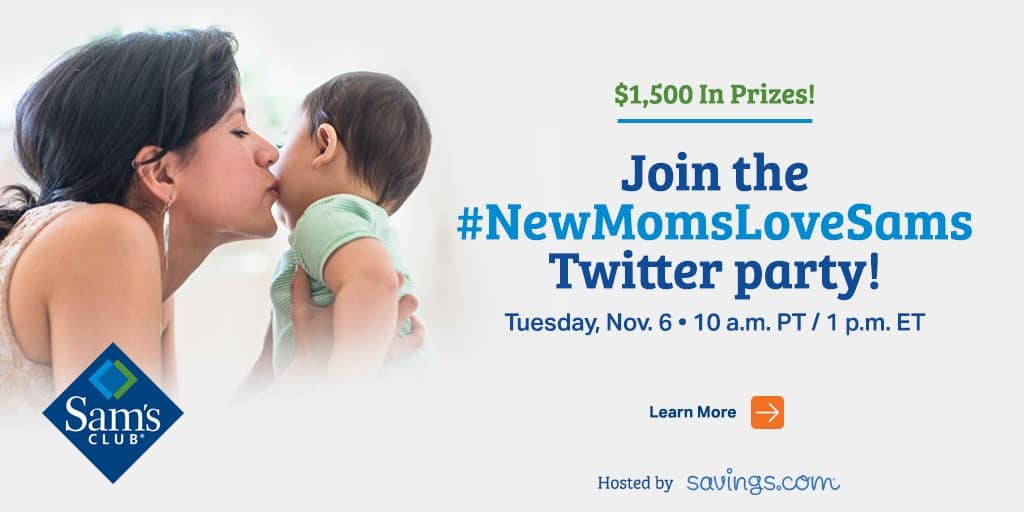 Join us on Tuesday, November 6th at 10PM PT/1PM ET for our #NewMomsLoveSams Twitter party!
We'll be talking about all the ways that a Sam's Club membership is beneficial for new moms!
There'll be $1500 in gift card prizes up for grabs, so be sure to RSVP to be eligible to win! You can RSVP here.
But that's not all friends!!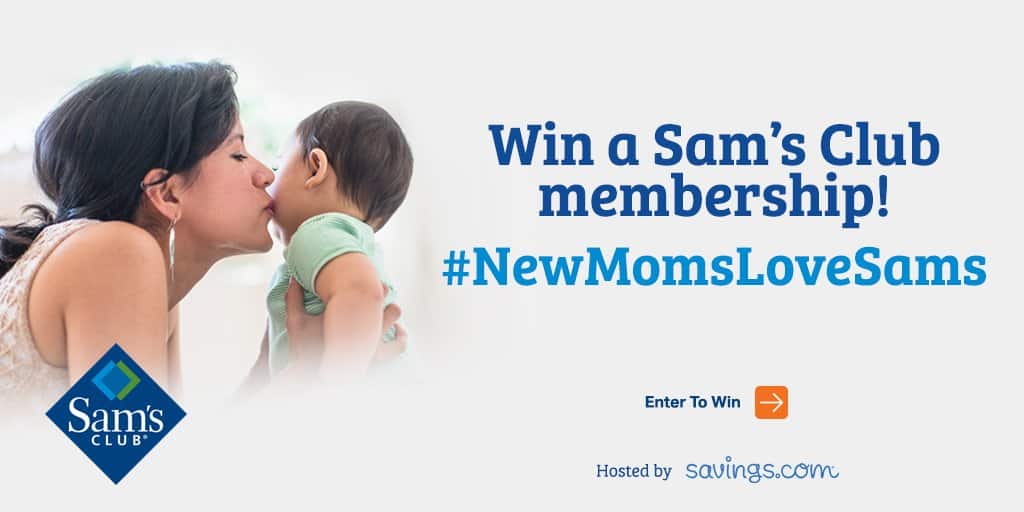 You can also enter to win a Sam's Club Membership if you don't already have one!
Benefits of Being a Sam's Club Member:
Warehouse Prices: Get all your bulk items, top brands and more for less.
Exclusive Instant Savings Offers: Enjoy extra offers on top of already low members-only prices.
Guaranteed Value: Love your membership or your current yearly fee will be refunded in full.
Faster, Easier Shopping: Ship the checkout lines with Scan & Go, order ahead with Club Pickup or shop on the go with the Sam's Club app.
Remarkable Quality: Find a large selection of fresh and organic produce, USDA choice meats and fresh-baked goods.
Enter the Savings.com's Sam's Club membership gift card giveaway today for a chance to get a $100 Sams Club Membership Gift Card!
There are 25 Sam's Club Gift Cards up for grabs.
Enter the giveaway by heading to the Sam's Club page on Savings.com and submitting their email address on the form at the top of the page.
The giveaway ends on November 9th and winners will be notified on November 12th through the email address you used to enter the giveaway.
Enter to win a Sam's Club Gift Card. 
Saving Dollars and Sense Newsletter
I will also send you weekly encouragement in my newsletter 🙂
You are also agreeing to our Privacy Policy.