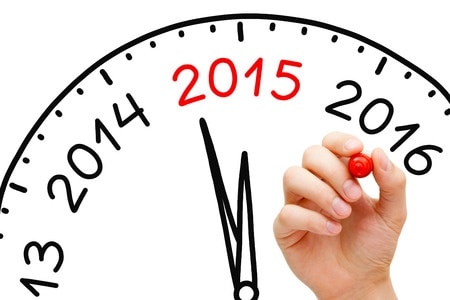 What a year this has been!
I don't know about you, but I am SO looking forward to bidding farewell to 2013 and looking forward to all that this new year promises to bring.
Although this past year continued to be dominated by the scary C-word, I am so thrilled to know that I am entering 2015 cancer FREE!
This past year was also the year I decided to take my health into my own hands more than ever before, which is Why I Decided to Jump on the Essential Oils Bandwagon.
Including this post that continues to be one of the most visited.
It's hard to believe the year is coming to a close. It was a great year for Saving Dollars and Sense that brought a lot of changes to the site. Hopefully, you are happy with the way things are going and will continue to follow along into 2015 as I have many new ideas to share in the New Year.
I wanted to take a minute to revisit some of our most popular posts and share them with you.
This was also a year of battling health issues for me. I learned a little more about what it means to have faith and to cherish each day of life you are given.
I dealt with a bad case of Frugal Burnout and had to take drastic steps to save my budget while still offering myself a bit of grace without falling into this personal finance trap.
We enjoyed another year in our new house learning how to grow a garden in this new to me soil using this What to Plant When Chart.
I opened up about a few things that were really personal to me when I realized that I Needed to Learn to Forgive Myself.
This past year we also said goodbye to a part of our family and welcomed a new member.
It's looking like this will be a great year and I am incredibly blessed to have the very best readers joining me on the journey to see where the new year takes us.
I have some great things planned for the new year and cannot wait to share them with you!