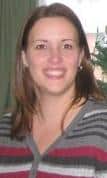 I wanted to take a moment to get more acquainted with you. There have been a lot of new people joining in the Saving Dollars and Sense Community lately that I thought it might be a good time to introduce myself as well as show you around a little.
First a little about me:
I love the world of blogging. I have been blogging for a couple of years, but Saving Dollars and Sense has been my home since 2007.
This is my little spot on the web where I can voice my opinions on the things that matter to me. I am passionate about a couple of things. The Lord, my family, and learning to live on less. I do not claim to be an expert, but I have learned a few things on this journey and I enjoy being able to share these things with my readers.
You'll quickly find that I write about several things including money saving tips, recipes, menus, homeschooling, parenting, my faith, freebies, and deals to name a few.
You'll also occasionally find reviews of the products I've used and want to share with my readers as well as some great giveaways too!
You can read more about me and my family here if you'd like.
I have loved the opportunity that this blog has given me to connect with others and I am excited to announce that there are so many ways that you can keep up with everything that is going on here each day.
I have recently started a new community where we can connect and you can check out the new community here, you'll notice that you don't have to leave this site to access the new community.
You can always join us on the Facebook page if you aren't already following us there. And I'm also available on Twitter.
I love to hear from you, so if you have any questions or simply want to share something with me you can almost always find me on Facebook or Twitter. Or you can feel free to use the contact form to get a hold of me.
I look forward to hearing from you!