I am so excited this morning because I am bringing a brand new, and very much improved way to save on your bills at the grocery stores!
Every Saturday, I will post complete store match-ups for many of the stores we all love to shop at.
I realize some of you are already getting your match-ups someplace else, and I am not asking you to switch. I just wanted to be able to offer this awesome tool for those who might want to know how to save too!
The stores we are covering include: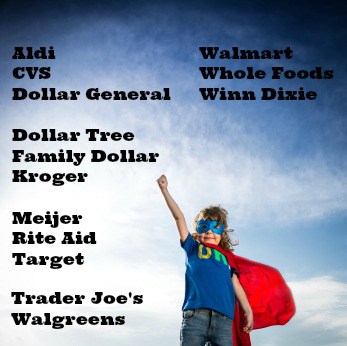 You can also download this FREE Grocery Savings App that includes all of this information and more!
Please leave a comment below if you would like a different store added to the list and I will do my very best to make it happen for you!
This is the perfect Saving Dollars and Sense shopping tool!
These grocery lists will share every item in the store ad and all of the coupons that are available to use.
This is a great way to guarantee that you are always getting the lowest price possible. As you are going through the list, if there is something you want, just click the checkbox to have it added to your list.

Look in the bottom right-hand corner for your grocery shopping list.
Make sure to print the coupons for all of your deals. You can also add things to your list that you need that aren't in the sale ad for that week.
Once you finish "writing your grocery list" you can choose to have your list emailed to you or hit the print button to have your complete grocery list printed to take to the store with you.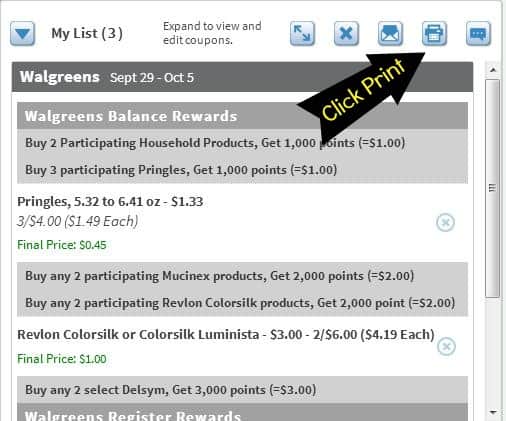 I cannot tell you how much I am loving this personalized printable grocery list!
I really hope that you guys love this and find it helps you save time and money each week!
Don't forget to leave a comment if you need a store that is not on the list and I will see what I can do to get it for you. I really want to see us all Saving Dollars and Sense!
This is just the beginning of things to come here at Saving Dollars and Sense!
I have some other things I can't wait to share! Just know that this is a place where I want all of us to be Saving Dollars and Sense, and I am determined to bring you the best tools and tips to do just that!