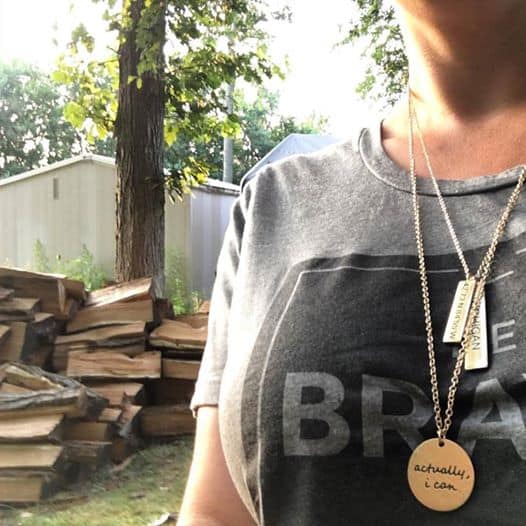 Michigan is where we do life.
I can't really imagine living this life anywhere but here, although that doesn't mean I don't love to travel and experience other areas. But my heart is here, and you know what they say about that.
The other day I shared this picture of me standing in my backyard with a large pile of freshly split wood. My hubby was using the log splitter to get a bunch of wood stacked and ready to go for the winter. This is one of the ways that we have learned to save on winter heating costs.
I realize that most people are not thinking about snow or frigid temps in July, but when you live here in Michigan you know that the seasons are beautiful and unpredictable. This is, in fact, one of the reasons I love Michigan so much.
We've been outside working on this task when it wasn't so nice out before, so I was more than happy to do it in July when the weather was absolutely perfect.
I love these new State necklaces that Cents of Style is offering today which reminds me that no matter where this life might take me, I'll always call Michigan home.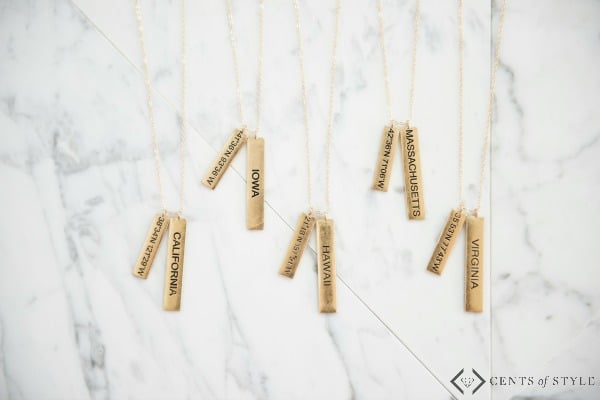 This double bar necklace features the name of your favorite state on one of the bars… the one you want to always remember and the coordinance to your state on the other bar.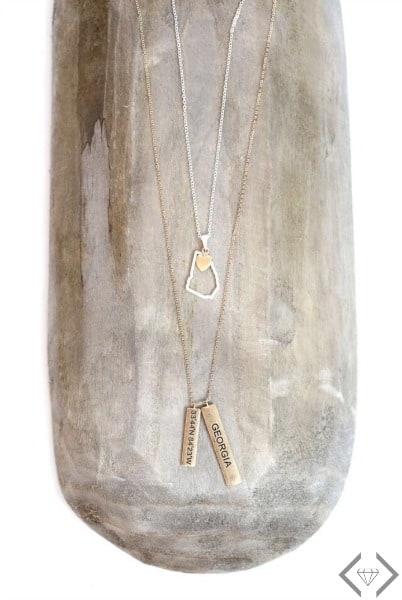 You'll also notice that the state necklaces that I was sharing with you here last year are also included in this special sale.
These make wonderful gifts, and it is not too soon to begin thinking about the upcoming holidays or graduation and birthday parties.